The state of Iowa wants to pave its own path to the mobile future -- but it could find itself in a legal quagmire along the way. This week, Iowa's head of transportation proposed that next year the state release a smartphone application that residents can use as their state-issued photo ID, in lieu of or in addition to a standard plastic license. At this point, however, there are more questions than answers about the proposal.
The idea was floated by Paul Trombino, director of Iowa's department of transportation, according to the Des Moines Register. Speaking to Gov. Terry Branstad during a budget meeting, Trombino said, "We are really moving forward on this. The way things are going, we may be the first in the nation. It is basically your license on your phone."
Trombino promised the free, government-developed app would be secure, but he provided few details to back up that claim. He described the digital license as an "identity vault app" that would require Iowans to use a PIN to verify their identity. "Having this really allows people to protect their identity," Trombino said, suggesting the program could be expanded to include other types of state-issued licenses. Iowa already allows motorists to use their smartphones as proof of insurance during traffic stops. With your ID and insurance both available on your phone, there'd be no more rifling through your wallet, purse, or glove box -- you'd simply hand the device to police for verification.
[Government agencies can be targets for hackers, too. Read 4 Worst Government Data Breaches Of 2014.]
Did alarm bells just go off in your head? They should have.
Police officers often take drivers' licenses, registration cards, and proof of insurance cards to their cruiser to check for outstanding tickets or other violations that could warrant action beyond the scope of a traffic stop. Under Iowa's plan, law enforcement officials would instead take drivers' smartphones.
Defense attorney Nicholas Sarcone, speaking to USA Today, pointed out a number of questions raised by such a scenario: What if drivers wish to use the phone to record their interactions with the police officer? What if a driver wants to make a call or send a text during the traffic stop -- perhaps to a lawyer? What if the phone has a lock mechanism that would lock officers out before they are able to scan the license bar code? What if the phone's battery is dead -- or dies in the midst of the traffic stop? What if the screen is cracked in a way that makes the bar code unreadable?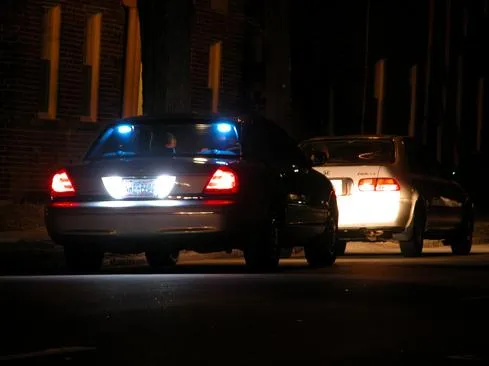 More importantly, what if the smartphone owners have sensitive content on their devices they'd rather not make available to law enforcement? The US Supreme Court ruled earlier this year that law enforcement cannot search the contents of mobile phones without a warrant. Would Iowa's digital license app display the ID only, or would law enforcement have access to the entire phone? Police officers could easily run afoul of Fourth Amendment rights.
Sarcone raised an even more troubling question: What happens when a text or other message arrives when the phone is in the officer's possession? "I see the greater potential for harm coming from purely accidental circumstances, where the police officer has to open the license and by mistake comes across something they shouldn't come across." There is no end to such "what-if" scenarios.
This is not to say that Trombino's idea doesn't have merit -- it does, and in fact it makes sense. We already use our smartphones as substitutes for bus, train, and plane tickets, to pay for taxi rides and retail goods, and to conduct mobile banking and other financial transactions. Allowing people to use their mobile devices as a valid form of ID is a logical next step. As Sarcone makes clear, however, there's plenty to worry about along the way.
Apply now for the 2015 InformationWeek Elite 100, which recognizes the most innovative users of technology to advance a company's business goals. Winners will be recognized at the InformationWeek Conference, April 27-28, 2015, at the Mandalay Bay in Las Vegas. Application period ends Jan. 16, 2015.