Firms today are facing several challenges as they undergo digital transformation. From small businesses to large organizations, all need technology to drive their businesses forward. Key to this undertaking is cultivating developer talent. Whether migrating services and systems to the cloud, or accelerating innovation cycles using the latest technologies and software development methodologies, there is no hiding from the universally acknowledged statement that "Every business is a software business".
If organizations are to get the best from developers, they must know how to attract and retain the right talent. They must also have a clear business strategy that aligns software development to wider business objectives and have the resources to make this happen. Here are four tips to help with this effort:
1. Align developer skills with business needs.
Understanding what motivates developers, and how their skillsets can best be utilized, is key to engaging them effectively.
By and large, developers like to solve problems. Most come from a computer science, engineering or mathematics background, or studied one of these alongside a pure science degree. It's their natural state to look for ways to improve what's in front of them so it's important to challenge them accordingly.
Today's thriving open source developer communities reflect what is a significant consideration for developers when searching for a role, which is the opportunity to learn and grow their skillsets with support from their peers and colleagues
If upskilling is important to developers, technology that allows them to continue their learning and development is not only important to them, but to the organization. Ensuring that the latest tools and development methodologies, such as agile, are available and utilized respectively, allows organizations to deliver services more efficiently and with greater frequency, while also advancing the business skills of their developer teams.
2. Develop soft skills.
As well as a good understanding of programming languages, developers must be able to study and understand the business requirements that inform the design of a solution and be able to communicate these requirements.
Organizations should offer learning and development opportunities for developers to acquire good leadership and communication skills. Developers recognize these are important tools in career development.
Today, most new development is done using agile principles. Scrum meetings are essential to the agile method, but to get the most from these gatherings, all members of the scrum team should be ready to communicate their challenges and successes at the end of each sprint.
Developers who can identify where failures occurred, and why, are highly valued. Scrum meetings help to inform business analysts about the progress made with each sprint and equip them with the essential information needed to set expectations on the client side. This facilitates feedback and ensures transparency during projects before releases.
3. Plug the skills gap
Don't forget to also look to attract developer talent from beyond the confines of your organization. The number of developers with similar skillsets is increasing daily. Good salaries, the ability to travel, and the prevalence of programming courses, are driving this trend. But this is creating a skills shortage at the edges of software development.
Firstly, organizations with legacy systems more than a couple of decades old are beginning to struggle to find back-end developers with the skills needed to look after them. These systems were built and gradually evolved using programming languages and technologies that many developers today will have very little experience of.
At the other end of the scale, skills that assist in building modern applications, particularly those relating to AI and machine learning, are also in short supply. In some respects, this can be attributed to the failure of programming courses to keep pace with trends in the technology space . This will always be the case until courses can be adjusted dynamically to reflect the market but given that they are paid for on the proviso of set curricula, this is unlikely to happen any time soon. To combat this, the focus when searching for new developer talent should be on education and skills that are easily adapted to new technologies. To effectively utilize artificial intelligence (AI) and machine learning (ML), for example, good mathematics, statistics and probability skills are essential.
4. Look to the future
Developers will always have an eye on the future, so being able to show that there will be opportunities for them to work with evolving technologies is important. Advances in IoT, connected devices, augmented and virtual reality, AI and machine learning, blockchain, and 5G networks are opening new challenges and opportunities for both organizations and developers. Everything from smart appliances to self-driving cars will require co-development and collaboration, and with growing data and dependency on data from both business and developers, the challenge will be to develop scalable, connected, integrated, interconnected and performant applications.
The way programming works will also change. Typical programming includes a step-by-step approach to a problem, but with AI and ML the dynamics of user experience will change. The focus will be on building more interactive systems rather than those that are directive- or instruction-based. The persona and user experience will also go through a significant shift, and a focus on natural language processing, AI, computer vision, ML, and deep learning will grow.
Companies should be mindful of emerging trends and technologies, and ensure they are preparing for the new opportunities that accompany them. Again, much of this will come down to the existing skillsets of developer teams, internal learning and development programs, and how ready the organization is to onboard new tools and technologies.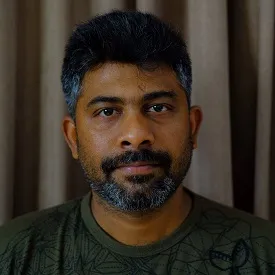 Arun Ramachandran is Global Head of Transaction Banking Development at Finastra and has more than 16 years of experience delivering software solutions across several different business domains. With expertise in both agile and waterfall project management, he is passionate about getting the best from teams working on complex products.