Data Governance Required For Healthcare Data Warehouse
Data Governance Required For Healthcare Data Warehouse
Before implementing its ambitious data warehouse, OhioHealth focused on data governance to ensure data is accurate, clean, and usable.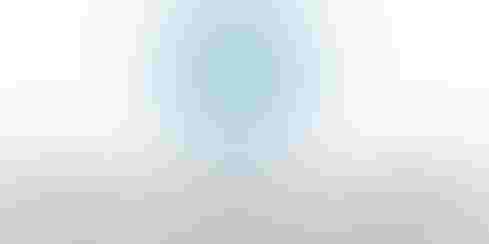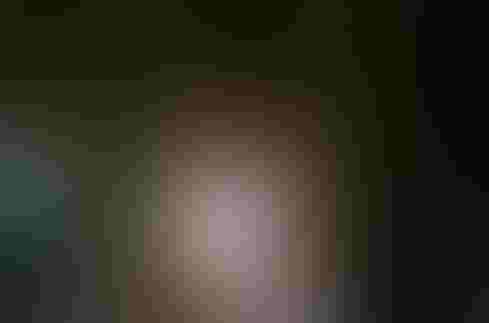 20 Tests Healthcare CIOs Must Juggle
20 Tests Healthcare CIOs Must Juggle (Click image for larger view and slideshow.)
For decades, the data OhioHealth staff collected resided in silos spread across its 10 hospitals and countless departments. Two years ago, the nonprofit healthcare organization began investing in data governance and an enterprise data warehouse to cleanse and safely store data so business users could access, analyze, and act on the critical information.
The advent of electronic health records (EHRs), e-prescriptions, accountable care organizations, and value-based payments that demand analysis of cost versus quality meant the family of eight hospitals and about 55 healthcare organizations could no longer continue treating data in this manner, said Dr. Mrunal Shah, a practicing physician and system VP for healthcare informatics at OhioHealth. It also meant the organization could not advance without a data warehouse -- a trusted, secure central repository for all information, he said in an interview.
Digging into data governance
Data governance provides a set of rules and a framework to ensure data is accurate and current, contain no duplicates, and are treated correctly. Unreliable, incomplete, or poor-quality data cost organizations between 15% and 20% of their operating budgets, according to the US Insurance Data Management Association.
[Is your organization vigilant against prescription drug abuse by healthcare providers? Read Doctors Doping: What Can Tech Do?]
With more data pouring in via EHRs and rules related to the Affordable Care Act and other regulations, healthcare's existing lag in data-governance use will grow if organizations don't get moving, according to experts. With healthcare providers considering how to incorporate even more information from medical devices ranging from implants to fitness trackers, it's even more vital for them to figure out governance. Healthcare already has a reputation for being behind in big-data use, a tool vital for healthcare providers' ability to reduce costs while simultaneously improving performance. Using big data could slash healthcare spending between $300 billion and $450 billion, according to management consulting firm McKinsey.
Data warehouses demand more than a database investment, however. To succeed, organizations must achieve departmental buy-in, develop strong guidelines, and spend time developing a governance plan, Dr. Jyoti Kamal, chief data scientist at Health Care Dataworks, told us.
Figure 1: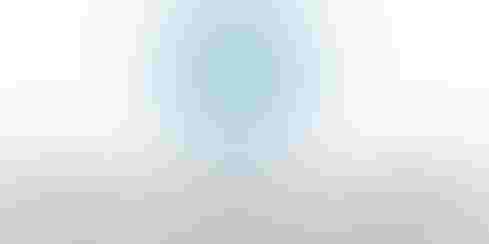 OhioHealth's plan
Recognizing the benefits of a comprehensive database and the access it would give employees to analytics and big data, OhioHealth committed to investing in a data warehouse. To build consensus for the software, Shah created a data-governance committee headed by a business executive -- not the CIO or other IT leader -- to analyze the data definitions for the initial stages of its data-governance process, he said.
"Then it's a project that the business side has a stake in," says Shah. "The value, ultimately, is to the business people. If they are in it, part of their ownership is in the project this way."
OhioHealth's CMO headed the executive committee, working closely with Shah and his team. Leadership buy-in was critical to success, he says. It's vital for executives to make time for data-governance meetings to discuss build versus buy, the organization's existing data governance and storage policies, and implementation plans, Shah. Department managers also worried about losing staff due to new efficiencies, an unrealistic concern since employees became more efficient, not jeopardized, he says.
Also critical was determining how leaders explain and demonstrate the
data warehouse's value to the hospital's various departments, he said.
"The problem is, it is such a culture shift. People recognize the value. They just don't see how they fit into it," Shah says. "They feel, 'Do I lose power?' You have to make it mandatory." A data warehouse would be a prerequisite for developing an accountable care organization, he pointed out. ACOs sponsored by Medicare or private insurers are designed to reward organizations for lowering costs and delivering on quality metrics, which can only be accomplished with strong analytics.
Although IT shouldn't lead the steering committee, IT professionals must temper corporate expectations of fast delivery while trying to reduce the time it takes to roll out a data warehouse, Shah warns. Eager to use the promised results, departmental and executive management may push deadlines -- but designing and implementing a data warehouse designed to meet current and future needs is not an overnight project, he says.
One way to speed delivery? Buy a vendor's product instead of building a system in-house, Shah said.
"People had expectations of how quickly we could deliver. I was interested in delivering value very quickly. One thing we didn't have to do was build an [enterprise data warehouse] ourselves."
That's because OhioHealth chose to work with Health Care DataWorks, a local company, and its KnowledgeEdge Enterprise Data Warehouse product.
"One of the things [its co-founder] said we absolutely had to do first and had to do well was build a data governance model for our organization, something we hadn't done before at our organization."
In addition to forming committees and building consensus surrounding how OhioHealth would develop a data warehouse and business intelligence platform, the organization needed to decide on data definitions and a deployment plan, says Shah.
"There was a thought at one time that if you throw all the ingredients into the soup, you've got soup. And you'll pull out of the soup bowl whatever comes out and you've got what you need. A lot of health systems have tried that: They put all the data in first and then figure out what you want to do with it later. It doesn't really work."
By putting data governance before its data-warehouse implementation, OhioHealth employees became much more efficient, effective, and engaged, Shah said.
"With intelligence comes power, comes the opportunity to impact care. The data becomes information, which becomes knowledge, which becomes wisdom."
Now that OhioHealth employees can access data and information, OhioHealth can measure how knowledge and wisdom benefit patients and the organization.
Download Healthcare IT In The Obamacare Era, the InformationWeek Healthcare digital issue on changes driven by regulation. Modern technology created the opportunity to restructure the healthcare industry around accountable care organizations, but ACOs also put new demands on IT.
Never Miss a Beat: Get a snapshot of the issues affecting the IT industry straight to your inbox.
You May Also Like
---