Driverless cars, robots, and machine learning are all fascinating topics, but what do they really mean for CIOs today? That was the question posed by an audience member during a panel discussion about the impact of automation during the MIT Sloan CIO Symposium in Cambridge on Wednesday.
The short answer: Not so much right now. But if you're not thinking about these tech advancements for the future, you're going to hurt the long-term growth of your enterprise.
Professor Mary "Missy" Cummings, director of the Humans and Autonomy Lab (yes, that would be HAL) at Duke University, is researching human-unmanned vehicle interaction, human-autonomous system collaboration, human-robot interaction, human-systems engineering, and the ethical and social impact of technology.
Where robots, and automation solutions in general, excel right now is in handling tasks that rely on well-rehearsed skill execution and rule-following that require significant practice and memorization. For any tasks that require judgment and expertise based on human knowledge and the ability to consider what-if scenarios, automation falls short.
Cummings addressed the CIO's question directly: "If you have an area that's high in uncertainty and requires judgment based on experience over time, you're not going to automate that very soon."
These limitations come to life in experiments such as Google's driverless vehicle program. Cummings said, "I work with Google and I say your ultimate test is if [the vehicle] can come to Boston and drive, particularly in winter time."
Professor Daniela Rus, director of the Computer Science and Artificial Intelligence Laboratory at MIT, is researching distributed robotics, mobile computing, and programmable matter. During the panel discussion at the symposium, she said we should create flying cars, yet noted that the reality of artificial intelligence today is very different from our visions of the future.
For example, manufacturing industries where complex products are made, or where product designs change very rapidly, cannot benefit from automation, said Rus. While the car industry automates approximately 80% of its manufacturing tasks, makers of complex products such as airplanes or constantly changing products such as smartphones are limited in how they can use automation. "Every automation line requires special tooling, special configuration," she said. "This takes many years to create. If your product is going to change every three months, there's not going to be enough time to reconfigure tooling and factory plans."
In the future, Rus said, automation could be available on demand via voice commands. To make this possible, though, machines will have to be able to parse the English language to understand those voice commands, understand the behaviors requested, and connect to 3D printing or other rapid fabrication technologies. We have a long way to go.
"You can take today's robots and make them very effective at doing one thing. Take [the idea of a] robot to polish the case of a cellphone," said Rus. "In general, it's difficult for robots to do more than […] they were programmed for. They have [a] narrow scope of reasoning, [and] can't figure things out beyond what was programmed in the machine, and beyond what the body was designed to do. The way the body is made is really important in defining the tasks that the robot can be configured on. You need two things: The body of robot and the controls and algorithms in order to create the skills."
[What matters more: Technology or people? Read Technology Is A Human Endeavor.]
That's not to say progress isn't being made. Automated Insights is doing work that will strike fear into the hearts of journalists everywhere. The company's Wordsmith product has automated the writing of stories -- 1 billion of them to be exact -- for everything from fantasy football leagues to the Associated Press.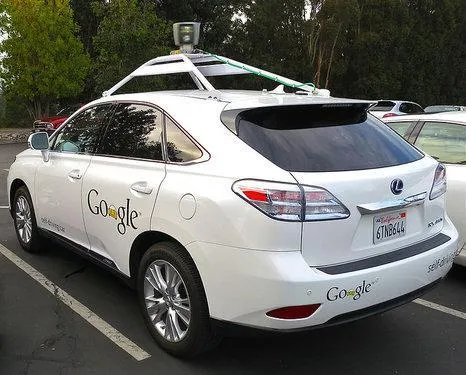 The company's founder and CEO Robbie Allen said his company is providing additive material, not taking away work from professional journalists. For example, the fantasy football stories are performance recaps customized to each participant's team standings, using data about their gameplay. "We went around and asked how many people would be interested in writing several million fantasy football recaps," said Allen. "We didn't get any takers."
Professor Tomaso Poggio, Director of the MIT Center for Biological and Computational Learning, said he's keeping an eye on Mobileye, a company that produces vision systems for cars whose clients include BMW and Audi. "Tesla will have the latest version of [the technology] this year that allows for semi-automous driving," said Poggio. "You won't have to touch the steering wheel. It's very impressive and the right approach to completely autonomous driving. Apple is starting a car project and working with Mobileye as well." (Editor's Note: Poggio is a director of Mobileye. The company contacted InformationWeek on Thursday and issued a press release stating that it is "not currently at work with Apple.")
So, even though automation, artificial intelligence, and robotics may seem like esoteric topics far from the IT frontlines, they're worth paying attention to. CIOs are increasingly being called upon to play a role in helping their CEOs and board members understand how technology will translate into their business results, and guide their roadmap for how technology will be used across the enterprise.
Jennifer Banner, CEO of real estate holding firm Shaad Companies, put it this way in a panel session about digital disruption: "If I could build the perfect CIO from the ground up, I'd want a CIO who could build a team to handle transformation projects, build a team for changing out legacy business systems, and handle strategy. That CIO needs to be sitting at right hand of CEO, educating the CEO and board, ringing the bell, educating. You need to come into the board room, put your fist down, tell us there's an alarm on, there's a completely different game that's in town -- and it's not coming from those names that are listed as your peer group. I want a CIO that can explain all that."
[Did you miss any of the InformationWeek Conference in Las Vegas last month? Don't worry: We have you covered. Check out what our speakers had to say and see tweets from the show. Let's keep the conversation going.]