trends and project future needs so that the IT staff has automated assistance in managing its assets. The assets can be on the customer's premises, in the Oracle Cloud, or at another cloud service provider.
The services will not be generally available until sometime in November, Ramamurthy said.
Kurian spent a notable share of his keynote emphasizing the new data services in the Oracle Cloud for Big Data that will presumably gradually replace those on-premises. They include the services of the Oracle database itself. Kurian suggested during the Q&A that Oracle customers will be able to consolidate 50 Oracle database systems on one well-managed Oracle system in the cloud, giving them a chance to reduce their staffing costs and "save a lot of money." He said Oracle has found it can run 256 to 300 database systems on one instance of Oracle in its cloud.
In addition, Oracle will offer "an industry-first" Big Data Preparation Cloud Service that can use both manual inputs and machine learning to guide and automate the process of pulling data into a database system, Kurian said. It will have a recommendation engine oriented toward data that may need further preparation, repair, or enrichment before being added to the database. It will learn from Spark-based machine learning, using both natural language processing and linked open data sets.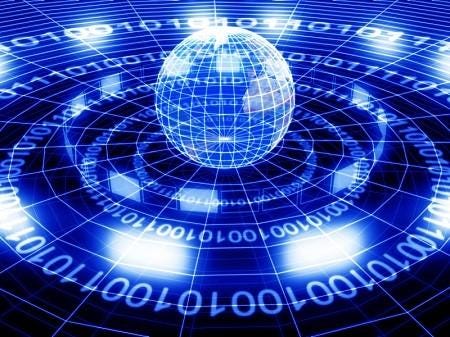 The GoldenGate Cloud Service will provide the means to move a high volume of data at low latency into a data warehouse or big data lake in the cloud. From there, it can enable delivery to the Oracle database service, the Exadata Cloud Service, or the already available Oracle Big Data Cloud Service to simplify integration of different systems. Additional services will be available from the cloud setting, such as integrated monitoring of data processing, Kurian said.
The Big Data Discovery Cloud Service will apply analytics to big data delivered to the Big Data Cloud Service, saving customers from having to capture, store, and redeploy their big data streams to analytics systems. In addition, Oracle Big Data Spatial and Graph, Oracle Advanced Analytics including R, and Oracle Big Data SQL Cloud Service will be available and prevent customers from needing to learn complex architectures or specialist tools, Kurian said.
The NoSQL Database Cloud Service will offer an advanced key-value data store for unstructured data. It is designed for high availability of data and scale-out as needed. It'll provide simple and fast sorting and indexing of high volumes of data with minimal administration. It will also be integrated with the other services.
[What does the company see for the future? Oracle CEO Hurd Makes Bold Cloud Predictions]
Oracle SQL, already widely used in enterprises, has been extended in the Big Data SQL Cloud Service to work with Apache Spark and other NoSQL databases. Kurian said early database-user adoption of the Oracle Cloud means it currently processes 34 billion transactions a day. It contains 800 petabytes of storage in the 19 data centers around the world, and provides data to 50,000 devices.
The Oracle Application Container Cloud will offer a platform for leveraging the popular Docker container formatting engine. It will include support for Java code that doesn't require the full Java Enterprise Edition. The Java SE Cloud Service will run the simpler Java code; support Spring, Jersey, Tomcat, and Play; and run the Java Virtual Machine languages of JRuby, Jython, and Closure, Kurian continued.
The Node Cloud Service will be optimized to run Node.js or server-side JavaScript. Both it and the Application Container Cloud are part of the new Oracle Cloud Platform-as-a-Service for developers, Kurian noted.