In recent years, Robotic Process Automation (RPA) has emerged as an effective enabling technology to gain efficiencies by automating repetitive, rule-based, manual tasks and mitigating human error risks.
For example, AT&T has established and grown a footprint of 200 software bots across its customer service organization, a capability that emerged out of an innovation center. Now, launched as a simple-to-use, cloud based enterprise technology, these software bots can be used by any AT&T employee to automate manual work.
The growth projections for RPA have created a fair amount of excitement. Spend on RPA tools and services is expected to grow at 60% annually over the next five years according to a new market report published by Transparency Market Research. However, the RPA growth story has its challenges. While we continue to see initial interest and pilot initiatives amongst buyers to test automation technologies, some struggle to grow initial success into an enterprise level capability.
Even for buyers that have successfully executed automation initiatives, growth may be difficult to sustain with sporadic, stand-alone deployments across multiple business functions.
Proactive IT involvement is essential to RPA's emergence as a strategic capability. Many business teams have eagerly adopted RPA due to its non-intrusive automation approach and minimal impact to current IT systems. However this move often results in marginalizing the IT team's involvement in such initiatives. Further, CIOs across industries have been largely dismissive of RPA as a tactical short-term fix, ultimately to be usurped by traditional IT transformation or Business Process Management Suite (BPMS) projects.
There is a clear need for change, as IT has a pivotal role to play in growth of RPA as a strategic enterprise competency. CIOs must define the automation strategy for their organizations by developing a better understanding of the business requirements and driving RPA as an enterprise level capability—not dissimilar from the way cloud technologies have evolved in the last few years. Here are three steps for CIOs to consider:
1. Partner with business to be a trusted solution advisor. Business users can clearly define their automation needs, but RPA may not be the right answer in all situations. Some requirements can be better addressed with IT transformation or BPMS, and only IT can help make these crucial decisions. Also, regardless of the "light automation" offered by RPA solutions, a host of other IT considerations need to be factored in. Impact to existing security protocols and any possible risks to business and data due to automated processing need to be assessed carefully. Use of RPA software can increase transaction load on existing applications (robots work relentlessly, often drastically increasing productivity and system workload), posing the risk of unplanned downtime and wasteful use of support resources to recover crashed applications. As RPA solutions scale up from tens to hundreds of robots across the organization, adequate infrastructure and network capabilities need to be provisioned with well-defined contingency plans. Such issues can be addressed effectively only if the CIO's organization gets involved upfront, develops a clear understanding of the business requirements, and proposes the right solution and implementation approach.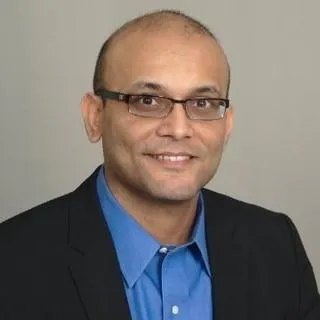 2. Select an enterprise-level platform to build RPA capability. As multiple individual functional owners experiment with automation, technology choices are seldom made cross-functionally. This could result in multiple RPA platform deployments across the organization, making it difficult to manage and scale automation and deliver a real enterprise capability to the overall business.
Organizations need to make the platform choice at an enterprise level, and no function is better positioned than IT to drive that decision. IT can conduct a thorough evaluation of technical capabilities and architectural considerations, including performance and reliability of the software, change control, access management, maintenance requirements and integration capabilities. For example, the platform should be able to easily setup a library of services that can be used to integrate with the existing application portfolio. By gaining a deeper understanding of business requirements, IT can make an informed choice of a platform that's easy to manage and control. There are financial benefits from an enterprise level decision too, better pricing and contractual terms as compared to function-level deployments.
3. Establish an RPA Center Of Excellence (COE). The COE approach is fast emerging as the recommended operating model to grow an RPA footprint in medium and large enterprises. In one example, a financial services organization successfully launched a pilot project in 2008 to automate their claims receipt and adjudication processes, long before RPA became an industry buzzword. By launching an automation COE thereafter, this organization has successfully expanded RPA capabilities to several hundred bots operating across its domestic and international delivery centers.
Investment in a COE can help organizations to better manage requirements and deliver efficient automation solutions by:
Leveraging best practices and implementation experience to deploy RPA where it is the most effective choice for automation
Establishing a sustainable governance model to identify and qualify RPA opportunities, and to deploy and stabilize RPA solutions
Instituting an "asset management" approach to manage RPA deployments -- For example, if RPA solutions become redundant to a particular function due to an IT project, the COE can re-use the technology for future initiatives elsewhere
Tracking, monitoring and reporting process improvements and financial benefits across the enterprise.
Such a COE should be staffed with both technical and functional resources, including RPA solution developers, project managers, process SMEs and business analysts, along with cross functional representation from human resources and procurement. Careful consideration should be given to whether the COE should be aligned to the CIO, even though conventional thinking suggests automation efforts have better likelihood of success while reporting to the business.
Ultimately, RPA's light automation approach is here to stay, but its emergence as a strategic capability is contingent to the CIO's office coming on board. Functional owners can take the initial baby steps, but IT can help take it to the next level with enterprise-grade results.
Paul Singer is a Director and Siddhartha Sharad is a Senior Associate at Pace Harmon,a business transformation and outsourcing advisory services firm providing guidance on complex transactions, process and operational optimization, and provider governance.