A successful business is never complacent. Others will always be gunning for your customers and prospects. As a network strategy and technology company, we are under constant pressure to deliver rewarding customer experiences and business outcomes. In our industry, being caught flat-footed is a recipe for disaster.
Technology evolves at a rapid pace and new start-ups and mergers are popping up almost daily. To ensure we deliver a top-echelon customer experience, we embarked on a three-year mission to better understand how we could be a more sophisticated partner and deliver greater customer outcomes.
Setting the stage
To kick things off, Ciena's Customer Experience team surveyed hundreds of customers about what they looked for in a trusted partner. Some of the most valuable conversations took place during an annual customer event at our Ottawa labs where customers from around the world come together, meet with industry experts and executives, and get a behind-the-scenes look at some of our innovations. Here we met with almost 80 customers from approximately 40 companies.
Also, during this event, our team consolidated customer feedback into a series of best practices to guide our company in creating value for our customers and their business, while simultaneously aligning with our brand, culture and long-term business objectives. The three-year process has proven to be an invaluable exercise for our company, and serves a distinct competitive advantage today.
Establishing a consensus
When we started this journey, we understood the external perception of our company's customer service efforts did not always line up with our perceptions. If you have one set of facts, and your customer has a different set, it's a deterrent to consistently delivering high-quality results. Following our surveys and interviews, we created an Inside/Outside, Outside/Inside Scorecard, which illustrated where the realities met and digressed. When we saw discrepancies, we took action and went back to the drawing board. This deepened customer engagement and provided account level metrics to be abided by.
One example of an action we took immediately was advocating for a company-wide "customer experience philosophy" that made customer experience front and center, regardless of if an employee had a customer-facing role or drove impact behind the scenes. All levels of our organization were involved at the outset, and we worked to keep everyone on the same page and accountable to one other as our plan moved to implementation.
Trusted partnership
To establish a consensus, we had to develop a trusted partnership and a two-way dialogue. Of course, this is a multi-dimensional process. First, it's about the mindset. At Ciena, we had to start looking at ourselves as more than a vendor of networking solutions who cared deeply about relationships. We had to further embrace our role as an expert consultant and view each interaction as an opportunity to help the customer create a meaningful difference in their business. Secondly, we needed to understand the drivers that facilitate a trusted partnership with each respective customer – and then capture that experience for analysis and duplication. When we found room for improvement, we worked to identify actions to improve the customer experience. This was all accomplished through dialogue with customers via our customer experience survey and extensive executive interviews combined with discussions within Ciena's top brass to understand how they viewed the end goal of this customer experience evolution.
We found success by adhering to the following tenants: Be easy to work with, meet and exceed any commitments, and be available to get answers for customers, whenever they have them. Also, success was met by creating an agile work environment and adapting to customers' changing needs.
Collaborating with IT
To ensure the success of this huge endeavor, it was critical that we engage our IT department to help us determine which tools would aid us in our efforts to capture customer feedback, how best to integrate the tools, and how to simply and accurately analyze the data, and make it actionable across departments. With data from hundreds of surveys and interviews to process, IT's expertise was necessary to transition big data into a meaningful analysis. As I learned, to do this right, IT must also have adequate time and a clear understanding of the project's scope to bring it to fruition.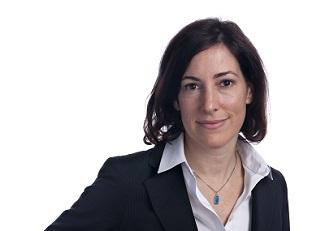 Unintended consequences
Though we ran into our fair share of challenges, we also experienced many unforeseen benefits. For one, our efforts brought disparate teams closer together as they worked to improve the customer experience. Stronger bridges were built across the IT organization, and we've since recruited several internal IT leaders to our Customer Experience Champions group. With this experience, they now solicit direct customer feedback to help drive prioritization of tools and platform upgrades. Another positive is that executives are now re-evaluating IT project investments with an eye toward how they can improve the customer experience, internally and externally.
Built for the future
Ciena has been a technology innovator for decades. With our multi-dimensional approach to measuring and improving the customer experience, we are even better positioned for the future. This process has immensely improved our culture, employees across the company are engaging in a deeper way, issues are identified much more quickly and new opportunities have opened up for customers. Today, our employees get it. Each has a clear understanding of what he or she does individually to positively impact the customer experience daily, with an eye toward building profitable, satisfying long-term customer engagements.
Sandra Fornasier is Global Director of Customer Experience at Ciena