more than the seven variables cardiologists typically use to determine whether patients have restrictive cardiomyopathy or constrictive pericarditis, which require surgery or medical management.
Having seen how other industries were using cognitive computing and big data to make new discoveries, Sengupta challenged developer Saffron Technology to do the same for healthcare, he told InformationWeek.
Saffron took data from 10,000 attributes per heartbeat, per patient, and used 90 metrics across six locations in the heart. The system collected 20 times the data in one heartbeat compared with traditional means. Without models or extensive data training, diagnosis accuracy increased to 90%, outperforming top physicians and state-of-the-art decision trees that have an average of 54% accuracy, according to Saffron. Specialists had an accuracy of about 76%, said Sengupta.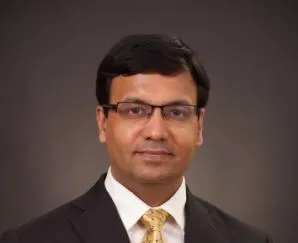 Accuracy is important -- but equally or perhaps more important is big data's ability to include and review far more information, in greater detail, than human physicians can consume, Sengupta said. Today, doctors typically use seven characteristics to discern whether a patient has restrictive cardiomyopathy or constrictive pericarditis. That data is exported to a spreadsheet of about 40 columns and 60 rows, which physicians review by eye, he said.
"These datasets are very difficult to discern point by point," said Sengupta. "Naturally we average it out. That's how we communicate with our colleagues, but that's a very reductionist approach because there are a lot of attributes you're not taking into consideration."
Like IBM Watson, this cognitive technology is designed to complement doctors' skills. "We are not talking about replacing physicians, but having a helping hand, guiding discovery of a patient's problem," said Sengupta. "Right now we get bogged down with a lot of data we have. It's impossible. It's just exploding. Every day I have patients and reports coming back. How much can I deal with? We need a better way to ingest: Show me the pattern."
Saffron is not yet in the hands of clinicians, but, as testing progresses, the big data tech will extend away from data scientists -- an approach in use by other Saffron clients in different vertical markets, said CEO Gayle Shepherd in an interview. In the case of Mount Sinai, Saffron conducted the analysis for Sengupta's team, but future iterations would allow clinicians to pursue their own research using Saffron tools, she said.
Now in the second round of testing, Sengupta expanded the program to include 130 to 140 patients, compared with about 30 in the first group, he said. In addition to increasing the number of participants, Mount Sinai could explore other chronic, non-communicable conditions such as diabetes, hypertension, and stroke, he said.
"If we can have efficient ways to understand interactions of disease... we can spend more time on taking care of the problem. We need to understand quickly and act on it," said Sengupta.
The Saffron technology already works, he said. It is "getting intelligence day-by-day," Sengupta said, and the team is conducting analysis on real-time data. Once Mount Sinai and Saffron have completed discovery and standardized the approach, the team plans to file its complete findings and share them with the broader healthcare and science community, said Sengupta.
"We are very motivated... You're going to see this happen in the next three, four, five years," he said. "This is the next step in medicine."
Technology is rising in importance in most companies, but is the IT department's importance and reputation also rising? InformationWeek is conducting a survey to determine how IT is perceived in the enterprise. Take the the IT Perception Survey today and be eligible to win a prize. Survey ends Aug. 15.