Data provides invaluable insights that can fuel and drive many facets of a business. It's meant to be leveraged, and if not regularly and rapidly turned into actionable intelligence, there's no point in taking another byte. However, identifying all the areas of business that can reap the benefits of data analysis and improve operations may not always be so apparent.
One particularly overlooked area is leveraging data to close an ever-widening IT skills gap.
According to a recent survey of 3,000 tech leaders, conducted by Big Four auditing firm KPMG and IT outsourcers Harvey Nash, talent shortfalls could be at their highest levels in more than a decade. In their annual CIO Survey, 65% of respondents said hiring challenges are hurting them. ISC² reported a 4 million shortfall of cybersecurity pros globally, and in a survey they conducted, 51% of respondents said their organizations are at moderate to extreme risk as a result.
Adding to the problem is this gap is widening. The World Economic Forum's Human Capital Index noted change is accelerating due to rapid advances in "robotics, driverless transport, artificial intelligence, biotechnology, advanced materials and genomics." So much so, it's anticipated that 65% of children entering primary school now will end up working in jobs that don't even exist yet.
Data says, grow your own
A Harvard Business Review (HBR) article makes an important point. It wasn't so long ago that hiring managers -- looking for developers, autonomous car engineers, even social media managers -- were hard pressed to find candidates with much experience. Even so, people with little or no skills filled these roles successfully. As the piece reminds us, a promising way to overcome the skills gap is to look inward, and not just at what "an internal candidate has done, but what they are capable of doing."
HBR noted employees would prefer to stick with their companies and move up the ranks -- 25% of professionals would like a promotion. Their research also showed that being overlooked is the reason that roughly the same percentage said they'd consider jobs elsewhere.
At the same time, the Society for Human Resource Management reports training is one of the most effective ways to bridge the skills gap from both a retention and recruitment standpoint. Still, even when it comes to a critically challenged areas like cybersecurity, analysts at Enterprise Strategy Group and Information Systems Security Association (ESG/ISAA) found nearly two-thirds of organizations don't provide the training needed to keep pace with business and IT risks.
Employees want to be developed, and further, they value companies that demonstrate they'll make the investment. The right approach can retain talent by enabling them to keep their skills sharp. If you can offer accreditation or credits for training -- or partner with vendors that do -- you'll increase loyalty, expand your skill bench and even attract more candidates.
Yet, some leaders balk at such initiatives, thinking employees will use their newfound creds to land work elsewhere. A recent report did find the average tenure of a chief information security officer (CISO) is less than two years. But high turnover in IT and security is a fact of life. It's been shown employees are more loyal to companies that care about their growth and career path.
Plus, you're able to groom them in ways that fit your operations and culture best.
Train for gain
Training is no longer a passive, educational exercise -- it's now vital for competing. It's important your program is impactful, quick and has reach. This means harnessing the cloud for delivery of training to rapidly respond to such issues as product updates or new cyber threats. Specialized environments also can provide the hands-on, real-world experiences needed to train employees on complex scenarios.
The fact is, a healthy education program facilitates talent retention. For instance, gamification is increasingly popular because it blends challenges, real-world scenarios and use of real-life software. And not only does this elevate your employee's skill levels, access to the latest tools can build upon a company's reputation and be a selling point for recruiting candidates.
Organizations need to harvest their own training and user data and act upon it. Analytics can drill down on course attendance rates to better understand engagement. You can see which programs are most popular, what's working and what isn't, even compare success across regions. You can gauge who your top instructors are and solicit user feedback. And, you can identify where users get stuck, refine materials and advance.
Further, the data can identify employees who demonstrate the aptitude, and potential interest, to be able to fill different and evolving roles. Being able to spot an employee with hidden talent or ability previously not thought to exist within the company can be a huge coup for hiring managers and teams. Not only can data identify in which knowledge areas employees excel, it can highlight where they are lacking in expertise and skill sets, allowing corrective action that can fill the knowledge gap.
Basically, training doesn't have to be a black box -- user data can be culled, analyzed and provide actionable direction.
Finally, keep in mind that the Ponemon Institute found approximately two-thirds of IT and security pros consider quitting due to burnout. Having the information to determine the right training, delivered to the right people at the right time, can also help tech staff -- and entities like HR -- do more with less. And that, too, can help close the talent gap.
The data is clear, the only question is, what action will you take?
Looking inward is a good place to start.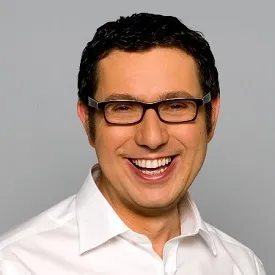 Zvi Guterman is chief executive officer of CloudShare, which he co-founded in 2007. He previously co-founded and served as CTO at Safend, an endpoint security company, and performed as a chief architect in the IP infrastructure group of ECTEL, a provider of monitoring solutions for IP, telephony and cellular networks. Guterman is a recognized security expert, lecturing at conferences worldwide, and holds a Ph.D. in Computer Science from Hebrew University.