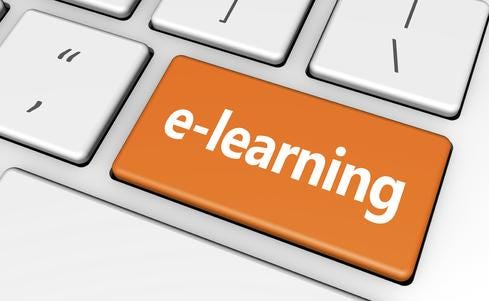 9 Free Online Courses To Pump Up Your Big Data, Analytics Skills
(Click image for larger view and slideshow.)
SAP rolled out a series of partnerships and advancements at its Sapphire Now event. Google unveiled a host of initiatives at Google I/0. HP Enterprise introduced an Internet of Things (IoT) platform. AtScale, a BI for Hadoop platform provider, raised a new round of funding. We've got it covered in our Big Data Roundup for the week ended May 22, 2016.
Let's jump in with SAP. Expanded partnerships with big cloud providers Microsoft Azure and Amazon Web Services (AWS) were among the announcements at Sapphire Now in Orlando, Fla.
SAP said it will deliver broader support for SAP HANA on Microsoft Azure to enable big data apps to run while still being protected by enterprise-level security and compliance. SAP and Microsoft also promised deeper integration between SAP's application software and the Microsoft Office 365 suite of productivity applications.
[Learn more about SAP Sapphire Now. Read SAP HANA SPS12 Adds Data Visualization, Other Features.]
Not to be left out, AWS introduced a new large memory instance type geared specifically to run SAP HANA with 2TB of memory. SAP said that Amazon's new instances, called X1, are available for SAP S/4 HANA, SAP Business Suite on HANA, and SAP Business Warehouse on HANA.
Clearly, cloud makes up a large piece of SAP's latest initiatives. But on-premises computing is still important, and Dell was on hand at Sapphire Now to announce new hardware solutions offered in collaboration with SAP. The company announced Dell Validated System for HANA Edge, and optimized architecture for SAP Foundation for Health software.
Dell Automation and Cloud for SAP Software was also announced at the event. This technology enables customers to deploy virtualized SAP application environments on a VMware-based cloud platform. Dell said in a statement that the technology extends the Dell Hybrid Cloud Platform Reference Architecture with VMware to work with SAP applications and SAP HANA.
Dell and SAP are also collaborating on an IoT effort, including an IoT client for SAP HANA and transaction availability for remote suites working in connection with Dell Edge Gateways for industries such as oil and gas, and retail. This collaboration also brings in Cloudera's Hadoop distribution and tools.
Meanwhile, SAP announced several innovations to its flagship SAP HANA Platform. SAP HANA SPS12 is a version of the in-memory database that includes new capabilities in transaction capture and playback, and new tools to help users analyze and visualize data.
HPE and IoT
Not to be outdone on the IoT side of things, HP Enterprise unveiled its Universal Internet of Things Platform at an event designed to address this growing niche. HPE's new platform was created to simplify the integration of diverse devices with different communication protocols, according to the company. The platform relies on a machine-to-machine standard known as oneM2M, which is backed by several companies, including Intel, Oracle, and Samsung.
Google I/0
Google rented out the Shoreline Amphitheater in Mountain View, Calif., to regale developers with its own series of advancements around virtual reality (VR) and artificial intelligence (AI). Google plans to enter the home AI market later this year with a rival to Amazon's Echo called Google Home. The device will let users interact with Google, stream music, and manage tasks.
Google had another announcement that it saved for the end of its event that could disrupt the chip market for artificial intelligence. The company has developed its own accelerator chips for AI that it is calling tensor processing units (TPUs) after its open source TensorFlow machine learning technology.
Google said these chips offer an order of magnitude higher performance per Watt than chips typically used for such tasks -- FPGAs (field programmable gate arrays) and GPUs (graphics processing units). Google said in a blog post that the accelerators have been running in its data centers for more than a year.
BI for Hadoop
Finally this week, AtScale, a company that provides a self-service BI platform that works with Hadoop data, has secured a B-round of funding that brings its total funding to date to $20 million. The new round totaled $11 million and was led by Comcast Ventures with participation from UMC, AMC Ventures, Storm Ventures, and XSeed Capital. The company launched a year ago, and its customers include Aetna, Home Depot, Bloomberg, Groupon, and Yellow Pages.