Google is cutting prices for its cloud computing services again. Following Google Cloud Platform price cuts ranging from 30% to 70% earlier this year, Google is lowering prices across a range of cloud services from 10% to 79%.
Google engineering VP Joerg Heilig announced the price reduction at Google Cloud Platform Live, held in San Francisco, Calif. The 10% reduction for Google Compute Engine was announced last month. New price reductions include 23% on BigQuery, 79% on Persistent Disk Snapshots, 48% on Persistent Disk SSDs, and 25% on large Cloud SQL instances.
Google's price cuts will put more pressure on Amazon Web Services, Microsoft Azure, and other cloud computing platforms. Although Amazon has been largely keeping pace with Google's pricing, the company's recent disappointing financial results could limit its willingness to continue doing so.
But Google will have to attract new customers for years before it approaches the revenue of Amazon Web Services. Research firm TBR recently estimated that AWS's public cloud infrastructure-as-a-service revenue will be about $4.7 billion in 2014, compared to $156 million for Microsoft and $66 million for Google. The firm notes that Amazon's lead can be attributed to its six-year head start as a cloud infrastructure provider.
Google also introduced several new cloud services. The company launched Google Container Engine, a hosted version of the Kubernetes container management system that Google developed and open sourced earlier this year. Referred to as GKE to distinguish it from Google's infrastructure-as-a-service offering Google Compute Engine (GCE) and to honor its Kubernetes heritage, Google Container Engine simplifies moving online applications between various local machines, and private and public clouds.
In addition, Google launched Google Cloud Debugger (GCD) beta and Managed VMs for App Engine, services previewed at Google IO earlier this year.
GCD allows developers to set watchpoints in code and receive local variable values and a full stack trace for debugging without noticeable performance impact or special configuration.
"It brings modern debugging expectations to the cloud," said Heilig.
With support for auto-scaling, Cloud SDK, and Docker container runtimes, Managed VMs makes App Engine capable of running any language or library rather than just those chosen by Google.
"With managed VMs, App Engine becomes an even better product for people trying to build highly scalable Web applications," said Greg DeMichillie, director of product management for Google's cloud platform.
Like App Engine, Google Compute Engine has gained an auto-scaling service, Google Compute Engine Autoscaler, to grow or shrink sets of VMs based on various criteria. It has also gained local SSD storage for VMs that require high-performance storage: Google claims it can deliver 680,000 read IOPS and 280,000 write IOPS. Both services are in beta.
Google has made Ubuntu Linux images, including 14.04 LTS, 12.04 LTS, and 14.10, available for Google Cloud Platform customers.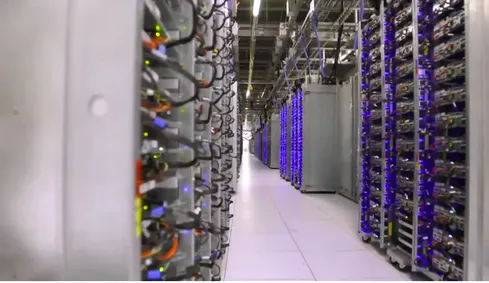 Google also has taken steps to improve network connectivity for its customers. Google is offering three options for connecting to its vast fiber network: direct peering, available in 33 countries at over 70 points of presence; carrier interconnections through Google partners such as Equinix, IX Reach, Level 3, TATA Communications, Telx, Verizon, and Zayo; and VPN connectivity, coming next month.
"You can't have a great cloud application without great networking," said DeMichillie.
Finally, Google touted its recent acquisition of FireBase, a service for adding real-time data to apps. FireBase just added real-time querying for Firebase data and soon plans to offer triggers that call external APIs under specified conditions.
You've realized the easy gains from SaaS. Now it's time to dig into PaaS, performance, and more. Get the new Your Next Cloud Move issue of InformationWeek Tech Digest today. (Free registration required.)