Organizations have been forced to use cloud services more than they'd planned as the result of COVID-related executive orders. The longer-term impact is that enterprises will be moving more of their enterprise applications to SaaS models, building more apps in the cloud, moving more data into the cloud and adopting a lot more cloud services, including autonomous resources.
"One of the things that we're seeing is that enterprises are looking at all of the money that they're spending and that includes IT and so you want to make sure that technology spending is driving the most business value that it can," said Blair Hanley Frank, principal analyst at technology research and advisory firm ISG. "That means you want to automate what you can so the really smart people you have working in your IT teams don't have to be focused on spending hours of their day doing tasks that could be automated by a system and could be working on compelling the enterprise forward into a new generation of technical evolution."
One thing that's come out of the current crisis is a renewed emphasis on business continuity and disaster recovery.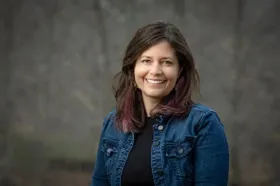 "Two years ago, I had to teach people what cloud was and why it was important. One year ago, they knew what cloud was, but they still were unsure it was important," said Carmen Fontana, IEEE member and modern software delivery service offering lead at Centric Consulting. "In the post-COVID world, we're thinking about disaster recovery and business continuity. You can't have those discussions without cloud because it enables those things to happen."
What are autonomous systems?
Autonomous systems are highly automated systems that leverage machine learning and AI.
"Enterprise processes are moving from automated to autonomous. The difference is in automating some components of a process to automating the entire process end to end," said Sanjay Srivastava, chief digital officer at global professional services firm Genpact. "We're seeing autonomous systems in so many areas now, from data center operations to online commerce, from IoT-enabled edge applications to fully autonomous enterprise processes like finance and accounting."
However, to get to autonomous processes such as finance and accounting, one needs to automate more of the complex decisioning and edge use cases which requires more AI, data, and intelligent automation, Srivastava said.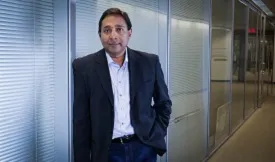 The good news is, since cloud is built with an API-first mindset, the foundation for automation already exists.
"The ability to control cloud resources in an automated fashion is what has enabled autonomous systems to be prevalent in the cloud," said Randy Armknecht, a managing director in the emerging technologies group and global cloud practice leader at Protiviti. "The crux of autonomous systems is that the data needed to make a decision is monitored for by code, which triggers code to analyze the data and take or not take a set of pre-determined actions, again, via code."
Of course, organizations aren't adopting autonomous systems because they're cool, they're looking to drive higher levels of IT efficiency, reduce costs and meet customer expectations.
"The fact of the matter is that we live in a world that's shaped by cloud-scale technologies. All of a sudden, customers have all these expectations about how the technical systems that they touch perform whether that's their bank's website, their energy company's website, or the website of the doctor's office or restaurant that they visit," said ISG's Frank. "Customer expectations are built up with these cloud scale businesses, the Facebooks, the Googles, the Netflixes of the world. That means IT teams are responsible for responding to those business imperatives and [customer] expectations."
One misconception about autonomous systems is that they can do everything automatically when in fact, humans are still required.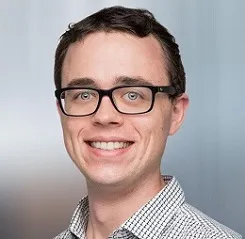 "You often need to spend time with these autonomous systems setting them up, making sure they're running properly and also [you also need to be] cognizant of their limitations of what it is they can do and what the potential pitfalls are," said ISG's Frank. "It can be very easy to very quickly and automatically do things that are maybe not the best thing for the enterprise and sometimes, that's a tradeoff that you want to make. Sometimes you want to do things in the short term that don't make sense in the long-term just to get over a spike in demand but other times, you want to make sure you're actually taking optimal action."
You probably need to upskill your staff
Managing traditional data center resources differs from working in a cloud environment. One simple misconfiguration can result in all sorts of unnecessary costs including regulatory fines, lawsuits and reputational damage.
"That's the kind of thing that happens when you throw unprepared resources at these new cloud systems," said Sean Feeney, cloud practice director at digital business consultancy Nerdery. "They don't know to even check for some of these things, so that investment in retraining those resources as well as your recruitment of that type of talent, a lot of enterprises are not prepared for the human cost that's going to be required at least in this tight labor market."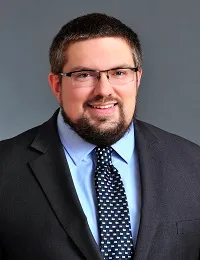 Businesses and their IT departments need to be very clear about what adopting autonomous systems will take. For example, if a team wants to auto-scale a server cluster, they need to be aware of the many factors that will ensure autonomous scaling, such as scaling horizontally or vertically, understanding how the application handles user sessions, CPU usage, RAM usage, network connection count, or other metrics that make the most sense for their specific use case. Those are just a few of the attributes that need to be considered by the IT team prior to enabling autonomous behavior, said Protiviti's Armknecht.
Also, don't exclude the architect from the necessary and important discussions IT needs to have with the business.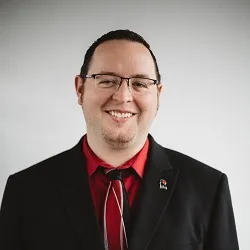 "I would encourage enterprises to bring the architect in as early as possible to be transparent with them," said Nerdery's Feeney. "If they want to build an autonomous system [because it needs fewer] humans, then the architect's going to design one solution. If they just want to augment their current capabilities, he or she may design a different solution. There are literally so many different options in the cloud that all of those non-functional requirements need to be accounted for and the architect is now a key team member of that business decision making."
Bottom line
In today's unfavorable economic climate, companies need to leverage the speed, agility, cost savings and process efficiencies cloud services provide. Autonomous capabilities can take those benefits to a new level if they're implemented correctly. However, to get there, you'll likely need to invest more in human talent and training than the term "autonomous systems" suggests.
Autonomous systems tend to be very complex, so it's important to understand and consider all the issues that are relevant to the target use case. That complexity requires different types of expertise to navigate well, including the architect.
For more on Cloud and Automation, read these articles:
Key to Cloud Success: The Right Management
Predictions for Cloud Computing in 2020