Consumer Privacy and the Role of Technology in Compliance
Consumer Privacy and the Role of Technology in Compliance
It's time for organizations to look inward to ensure that their privacy policies build trust with customers while enhancing the customer experience.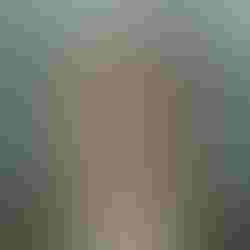 With the passage of the California Consumer Privacy Act (CCPA), California has been among a few select states that have passed progressive consumer privacy laws in the past few years, mirroring that of Europe with GDPR going into effect earlier this year. Currently, all 50 states have privacy-based regulations, and every one of those states have different requirements on government notification in the event of a data breach.
However, the legislation protecting consumer data and privacy is only just beginning to catch up with the technology, and consumers are rightfully wary as questionable practices are brought to light from companies such as Cambridge Analytica, Google, and Equifax.
Along with the addition of GDPR requirements levied on international corporations based out of North America, there remains a considerable amount of chaos within the current structure of data privacy law. Beyond navigating the current state of privacy legislation, brands are being tasked with mitigating skeptical consumer sentiments propagated by the mistakes of less responsible brands. Consumer trust is becoming more difficult to earn, yet remains more important than ever for brands to build.
2018 has been the year of data privacy. The considerable amount of data privacy breaches, questionable use of personal data, and introduction of new industry requirements aimed at creating compliance standards have brought the battle between personalization and privacy to the forefront. Cambridge Analytica and the Facebook scandal that ensued was one of the most important issues of the year, and will be remembered as one of the greatest catalysts for consumers demanding control over how their data is collected, how it is used, who it is used by, and the ultimate purpose it is used for. Brands need to embrace transparency if they want to build relationships with their customers and cultivate trust, which is essential to creating the personalized customer experience that brands are competing on.
While most reasonable people accept that checks and balances should be used to safeguard consumer privacy, the magnitude of data that companies are working with today is staggering. With 2.5 quintillion bytes of data created each day, (with that rate increasing precipitously) the data privacy landscape is exceptionally complex and ever-growing. To fully and comprehensively address the issue of consumer privacy, laws need to be passed on a national level that hold all businesses to the same data privacy standard, and until brands are working with this single national standard for consumer privacy, the situation is only going to get worse.
As evidenced through the infamous Mark Zuckerberg congressional hearings in April, there remains a significant discrepancy for many in understanding how the data exchange works. Yet, consumers' expectations are at an all-time high. We live in a world of instant gratification, and customers' expectations have mirrored that. What consumers often don't realize, however, is that for them to enjoy highly-relevant personalized experiences, they will need to share their personal data. This is the personalization/privacy value exchange, which demonstrates that customers are willing to share their data, but only if they feel that the personalized experience the brand can provide is worth the trade.
One of the often-cited examples for the personalization/privacy tradeoff is Amazon. Amazon designed one of the most incredible personalized customer experience interfaces, which essentially changed the game when it came to companies competing on customer experience. But the framework of their experience is built around, and relies heavily upon, personal data. With the government still wrapping its head around the idea of big data, and only just beginning to create realistic legislative controls, the onus of educating and empowering the customer will ultimately lie with brands that want to compete on customer experience.  
The responsibility of educating customers on data privacy, as well as designing and enforcing customer protections is not just a heavy lift — it is a colossal undertaking. To effectively enact cultural and procedural shifts in how data is handled, companies will need to embrace digital transformation strategies for their customer data across all facets of the company. Companies will need to look at their data strategies long-term and implement technology that can scale with their business, as well as accommodate existing and evolving compliance law. The companies that look inwardly and proactively take responsibility for creating a transparent relationship with their customer data won't just steer clear of future compliance fines and penalties, they'll build the trust with their customers that enables a frictionless, personalized customer experience.
Brian Cleary is Vice President of Solutions Marketing for RedPoint Global.
Never Miss a Beat: Get a snapshot of the issues affecting the IT industry straight to your inbox.
You May Also Like
---