Crawford Takes Insurance Data into the Digital Age
Crawford Takes Insurance Data into the Digital Age
How a service provider to insurance companies modernized its data infrastructure to create products for the modern age.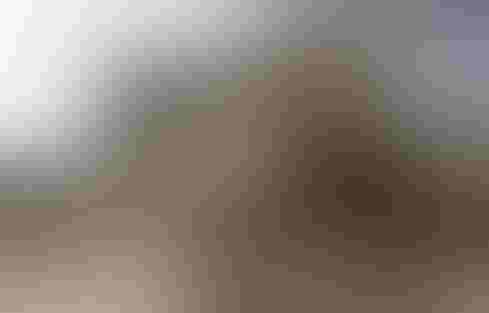 Image: Leonard Zhukovsky - stock.adobe.com
When a major disaster hits, you may think it's your insurance company representative who is there assessing the damage and filing a report. Actually, that representative may be from Crawford & Co., a service provider to insurance carriers.
This Atlanta-based international company provides a host of services to carriers, including claims services, business process outsourcing, consulting services, and more across a whole range of insurance areas -- property, casualty, auto, health, workers' compensation -- just about everything except life insurance. One of those services provided is field investigation and the evaluation of property and casualty insurance claims -- checking out the damage when you report your claim.
With 77 years of experience across multiple lines of business and operations in 70 different countries, Crawford has collected a lot of data. But up until about 2 years ago the company essentially operated each geography and line-of-business as a separate business. For instance, in the US, the company operated three separate lines of business -- property and casualty, third-party administration, and managed services, according to Andrew Sohn, senior vice president of Global Digital and Analytics services at the company. Sohn, who joined Crawford nearly two years ago, spoke with InformationWeek in an interview.
"We had all this data, but it was not being used for operational efficiency within the company," Sohn said. Sohn's appointment to this new role at Crawford was part of a larger management changeover at there. The company's longtime CEO had left and a new CEO, COO, and CIO were appointed to forge a new strategy, modernizing the company's data infrastructure and streamlining its operations. The new management wanted to pull all the lines-of-business and geographic entities together -- something they called the One Crawford approach.

Andrew Sohn
It was a big job, and a lot of the work started with the data. Not only wasn't the data being used to improve operational efficiency. Crawford was also missing opportunities to monetize the data -- to create better services and products for clients, according to Sohn. That opportunity was part of what attracted him to the new role running the analytics and digitization.
"That was the exciting part," Sohn said. He had spent several years working as a consultant in data and analytics to companies such as AT&T, Freddie Mac, and Dell. He'd also spent several years working on architecture and strategy at Bank of America. The role at Crawford provided a challenge: Improve the data operations and how the company could work with data. Sohn set out to establish a platform and a strategy to bring all the data and operations together.
But doing that for multiple operations in 70 organizations worldwide takes more than just 2 years. Rather than try to boil the ocean, Sohn's group established some priorities. "We needed to decide what are the critical things we can tackle," he said.
Sohn approached the challenge by talking to business leaders and clients to understand the pain points, the business strategies, and the sources of revenue. He also examined the challenges to reducing operational expenses. He was looking to gain an understanding of all those facets from a data standpoint, he said.
"Part of the goal of any company is to look at how we are being inefficient, how we are having challenges, how we are duplicating processes," Sohn said. The goal is to bring in new technology and different ways of doing things to streamline those inefficiencies.
While many of the business entities around the globe had been using essentially the same technology claims system, they had implemented it in different ways. Sohn said there were many different flavors of the same system.
To create an infrastructure that could work with all those different silos in close to real time, Crawford created a data fabric by using data virtualization to enable a data abstraction layer for the One Crawford project. The layer, enabled by data virtualization vendor Denodo, replaced a number of data warehouses and brought a multi-cloud approach to data management and integration. It also minimized the need to move and replicate data.
"We can do things with the data that we haven't been able to do before," Sohn said. "We are able to give internal and external clients actionable information that they can use to make decisions."
Both externally and internally, Crawford is moving towards a hybrid cloud environment with AWS as the preferred provider. The company has created a data lake with its unstructured data and is using a number of AWS services including S3.
Sohn said the data project helped satisfy a goal of integrating the company's service offerings end-to-end, which also enabled the creation of new products and tools.
"It helped us accelerate the stitching together of old legacy systems and deliver to the market some very sophisticated products in a very short period of time," Sohn said. Crawford introduced one of those in January, an end-to-end claims management solution for transportation clients.
"We didn't have integrated products before," Sohn said. "We had a property and casualty product. We had an accident product. Now we are selling services that go across many different products."
Crawford is also working on some advanced projects with data, including IoT, predictive modeling, and machine learning to look at claims, triage them, and go straight through to processing. The insights gained by applying these advanced technologies can help Crawford advise clients about how to prevent claims entirely. The idea is to predict the events that lead to the need for claims and ultimately prevent them.
Future projects may even include data collection with drones using image capture as part of the company's disaster work, Sohn said. With technologies such as 5G, IoT, and automatic image processing, Crawford may reach the point where they don't need to send out adjusters to evaluate claims. Instead they will be looking at images and perhaps using AI to evaluate claims.
Technology may also change insurance rates in the future, Sohn said. For instance, because of the vast amounts of data now available, including data about individuals, insurance rates and adjustments will become more personalized, he said.
"It's what I'm doing 5 years from now," Sohn said.
Never Miss a Beat: Get a snapshot of the issues affecting the IT industry straight to your inbox.
You May Also Like
---