How to Hack Your Biased Brain
How to Hack Your Biased Brain
You, and everybody you know, is biased, and it impacts the decisions you make. We spoke with an unconscious bias expert about how you can break free and make better decisions, for yourself and for your company.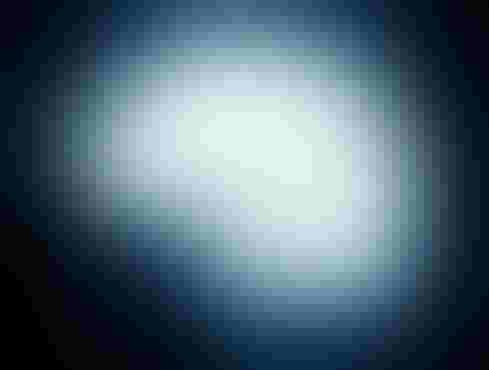 The idea of workplace diversity has gained more attention over the past year, and not just because of former Google employee James Damore's memo, which focused attention on the issue, and the fact that there's still resistance to diversity.  
But research actually shows that gender and ethnic diversity in the workplace and in business leadership is correlated with greater profitability. Yet many organizations are still struggling to get there. One of the reasons may be the unconscious bias that we all harbor.
There are plenty of examples of unconscious bias, from music to software. Consider, for instance, the preference for orchestras to hire more male musicians than female after auditions. It's not necessarily the intention of the organization to show a bias towards one gender over another. And yet when orchestras implemented blind auditions -- where musicians auditioned from behind a screen, and the orchestra leader did not know their gender -- the hiring decisions became more equitable.
A study of coders on GitHub showed similar results. Code written by women was rated more favorably than men's, but only when no one could identify the coder as being a woman.
Whether we realize it or not, every human is susceptible to their own unconscious biases. You don't intend to be biased. You don't even recognize that these biases are at play.  Nonetheless, they are there, impacting your decisions for good or bad.
Maureen Berkner Boyt, author, consultant and founder of the training and mentoring organization Moxie Exchange Movement, is an expert on these unconscious biases and how we can identify them in ourselves. She says these biases serve a purpose. They are mental shortcuts that our minds take as they seek to navigate the ever-growing crush of new information available every day, every hour, every minute. Boyt has spent her career consulting with high-growth organizations, and she offers workshops on how to hack your unconscious bias. Boyt is also a presenter during the Leadership Summit at Interop ITX 2018 in Las Vegas.
"Our brain needs a way to sort and filter that information quickly, and that's what our unconscious bias does," she told InformationWeek in an interview. "If we did not have unconscious bias we'd be curled up in a ball, sucking our thumbs, from information overload."
Everyone has these biases, Boyt said. Everyone is taking these mental shortcuts all the time.
"We are all biased," Boyt said. "This is not something that one group does to another group."
But because these mental shortcuts aren't based on thoughtful, reasoned judgment, the conclusions our unconscious minds reach aren't always the best.
"Most people believe that they are rational, thoughtful human beings," Boyt told me. They don't necessarily recognize that they are allowing these mental shortcuts to influence their decisions rather than basing their decisions purely on real facts.

Maureen Berkner Boyt
If you have any doubts, Harvard's Project Implicit, offers a series of quizzes to enable you to assess your own unconscious biases gender, race, weight, age, religion, and more.
But recognizing you are biased is just the first step. Unfortunately, some people stop right there. They think if they recognize the bias exists, it will stop. But according to Boyt, more work is needed. She recommends something she calls "interrupters." These are ways to stop the cycle. And after studying unconscious bias in herself and others, she said she now constantly questions her own thinking.
"I always go back and ask myself, what is the bias here, what is another perspective?" she said.
One of the greatest bias interrupters we have is ourselves, she said. If you come to one conclusion, ask yourself, "what else could be true?"
Boyt is presenting a session called Hack Your Biased Brain during the Leadership Summit on April 30 at Interop ITX in Las Vegas. Those who attend will learn about how to recognize and interrupt their unconscious biases -- at the personal level, the team level, and the organizational level.
Never Miss a Beat: Get a snapshot of the issues affecting the IT industry straight to your inbox.
You May Also Like
---