Mobile, IoT Sales Hampered By Security Fears: Accenture
Mobile, IoT Sales Hampered By Security Fears: Accenture
Concerns about privacy and security join several factors weighing heavily on purchases of mobile devices and Internet of Things (IoT) technology. A new Accenture report says 2016 could be a very flat year for sales of consumer technology overall, and mobile and IoT devices in particular.</p>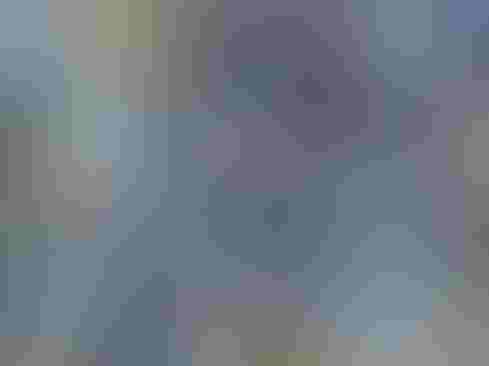 <p align="left">(Image: Bet_Noire/iStockphoto)</p>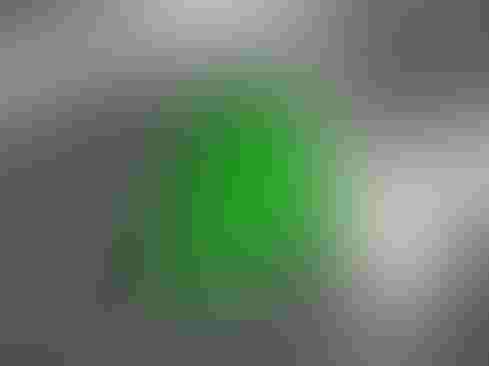 Hot Tech Trends To Watch In 2016
Hot Tech Trends To Watch In 2016 (Click image for larger view and slideshow.)
Consumer demand for mobile devices and the Internet of Things (IoT) is being stymied by concerns about privacy and security, according to survey results released this month by Accenture. Hacker worries have hit the mainstream, and consumers are responding by delaying purchases and changing product update plans.
The 2016 Accenture Digital Consumer Survey, conducted by Harris Interactive in October and November 2015, received responses from 28,000 individuals in 28 countries.
In a telephone interview with InformationWeek, John Curran, managing director of the communications, media and technology group at Accenture, said nearly 70% of respondents were aware of recent hacker attacks against IoT devices. That concern joins several factors weighing on mobile device purchasing to make 2016 look like it could be a flat year for sales of mobile and IoT devices.
[How will the Internet of Things change your world? Read 14 Ways IoT Will Change Big Data and Business Forever.]
According to the survey, the portion of consumers saying they intend to buy a new smartphone in the next 12 months has dropped from 53% of respondents in the 2015 report to 48% this year's report. Intent-to-buy peaked in the 2014 Accenture report, when 57% of survey respondents said they planned to buy a new smartphone in the next 12 months.
Accenture's analysis suggests that the market for smartphones is being hit by a double-whammy: Consumers are becoming far more concerned about security at a time when the market is reaching maturity. Nearly 80% of survey respondents said that they already own a smartphone, an increase of nearly 25 percentage points over the past five years.
The IoT market -- which for the purposes of this survey includes smartwatches, fitness monitors, connected home surveillance cameras, smart home thermostats, and drones – isn't nearly as mature as the smartphone market. But its immaturity doesn't mean that it's any more resistant to concerns about security.
Nearly half of survey respondents (47%) cited privacy risk and security concerns as barriers to adoption. Still, 16,191 respondents reported that they own or are planning to buy an intelligent device and are aware of the risks. More than a third of this subgroup (37%) said they have decided to be more cautious when using IoT devices and services.
Security isn't the only issue facing the IoT market, either.
Two-thirds of respondents said they had faced a technical challenge when trying to use an IoT device. While this number is down from the 84% who said the same in the 2014 report, it represents a serious hurdle for makers of these devices to overcome if they want to increase the adoption of IoT technology.
Curran said that the breadth of the slowdown in purchase intent across product categories, compared with two years ago, was one of the most striking results of the survey. "Sometimes in tech you see a shift from one product to another."
However, Curran said, a comparison with the results in the 2014 study revealed some startling differences. Two years ago, 33% of respondents said they planned to increase spending on consumer technology overall, while 7% said their spending would decrease. This year, Curran noted, only 13% of respondents said they planned to increase spending on consumer technology overall, and 20% planned to decrease spending.
Curran called this a "pretty dramatic shift" over the two-year period. "What we saw this year was that in the newer categories, the IoT type, while there was a lot of consumer interest, it's not translating into immediate purchase intent," Curran said. "Looking at things like smartwatches and fitness monitors, smart home devices, and personal drones, purchase intent is more or less flat year-on-year."
Should companies trying to sell technology to consumers simply switch the product lines to buggy whips and wagon harnesses? Accenture analysis says that there are steps companies can take to minimize the impact of customer reluctance to buy:
Offer a compelling customer value proposition.

Ensure a superior customer experience.

Build security and trust.
Products brought to market with these three factors addressed to customer's satisfaction may succeed where the broader market falters. In many ways, it's the same recipe that customers have wanted since the days of those wagon harnesses.
What are your consumer technology purchase intentions this year? Are there any devices you're feeling enthused about? What's leaving you feeling meh? We want to hear from you in the comments section below.
**Elite 100 2016: DEADLINE EXTENDED TO JAN. 15, 2016** There's still time to be a part of the prestigious InformationWeek Elite 100! Submit your company's application by Jan. 15, 2016. You'll find instructions and a submission form here: InformationWeek's Elite 100 2016.
Never Miss a Beat: Get a snapshot of the issues affecting the IT industry straight to your inbox.
You May Also Like
---