Retail Breaches Bolster Interest In NIST Cyber Security Advice
Retail Breaches Bolster Interest In NIST Cyber Security Advice
Target data breach highlighted risks in corporate supply chains, and companies are looking to government guidelines for ways to shore up cyber defense, says White House.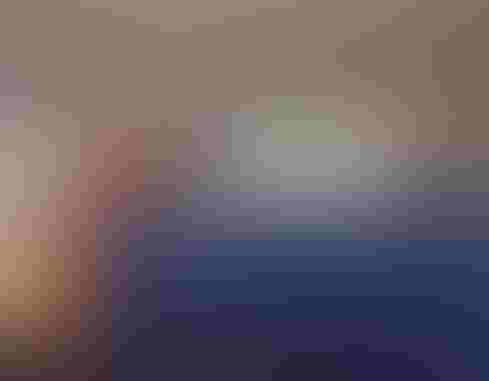 White House National Security Council Advisor Ari Schwartz and US Deputy CIO Lisa Schlosser at FOSE conference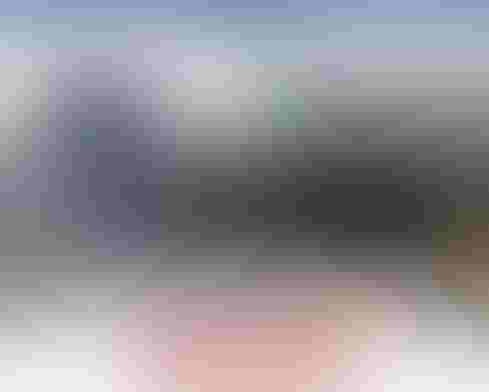 5 Online Tools Uncle Sam Wants You To Use
5 Online Tools Uncle Sam Wants You To Use (Click image for larger view and slideshow.)
Last year's massive Target data breach, in which hackers infiltrated the retailer's point-of-sale system by exploiting a vendor's IT system, has prompted corporate executives to take a deeper look at the security posture of companies in their supply chains. It's also brought greater attention to recommendations released in February by the Obama administration, outlining voluntary national cyber security practices, a White House aide said this week.
The recommendations are part of a cyber security framework developed by the National Institute of Standards and Technology, together with private industry. The framework was originally aimed at critical infrastructure owners in 16 industries, including banks, utilities, and communications. But the document has caught the attention of executives in many fields, because it provides, for the first time, a common template for assessing corporate security practices across entire industries.
"One of the areas that we've seen companies... start to use the [cyber security] framework is in vendor management," as a tool for assessing cyber security risks in their supply chains, said Ari Schwartz, a cyber security advisor on the White House National Security Council.
[NIST wants your comments on cradle-to-grave IT development recommendations. Find out more: NIST Proposes Guidelines For More Secure IT Systems.]
Finding the weak security links in corporate supply chains has taken on greater urgency for top executives after investigators reported that hackers had gained access to Target's network using credentials obtained from a heating, ventilation, and air-conditioning (HVAC) vendor. The attackers ultimately made off with as many as 40 million credit and debit card numbers and personal information on 70 million customers. The breach also resulted in the March resignation of Target CIO Beth Jacobs and the departure of Target CEO Gregg Steinhafel earlier this month.
"The key to the cyber security framework is it allows a baseline across different sectors," said Schwartz. It allows banks, for instance, which have their own set of security practices, a way to better gauge the security practices of their suppliers and discuss that information with their boards of directors.
The framework has already fostered a new market for products that incorporate the cyber security standards outlined in the NIST framework, according to Schwartz.
PwC, for instance, offers a four-step process to implement the cyber security framework that emphasizes collaborative intelligence sharing, according to David Burg, PwC's global cyber security leader, who pointed to a PwC survey, which found that 82% of companies with high-performing security practices collaborate with others to achieve those goals.
"We feel federal agencies can use these [practices] as well," Schwartz said. He added that the administration's "goal is to take the language of the cyber security framework and make it the language of FISMA and the continuous diagnostics and mitigation process," referring to the federal law guiding agency security practices and to plans for protecting government IT systems.
The cyber security framework was a response to one of five primary areas of cyber security concerns at the White House, Schwartz said at a forum Tuesday at FOSE, a government technology tradeshow.
In addition to protecting the nation's critical infrastructure, Schwartz said the administration is also concentrating on securing federal networks, developing clearer thresholds for responding to cyberthreats, and working with allies and non-allies on international rules of engagement in dealing with cyber attacks.
Officials are also looking at research and development initiatives to try to get "ahead of the threats," and in particular, are looking for better identity management and credentialing systems. The user name and password system "is broken, and has been for many years," he said.
Getting agencies to identify and fix common vulnerabilities, using continuous diagnostics and monitoring (CDM) techniques, is a chief priority for the administration and US deputy CIO Lisa Schlosser.
"Ninety percent of cyber attacks are using common vulnerabilities," such as phishing and failing to keep patches up to date, and "96% of breaches can be avoided by employing basic controls and hygiene on networks," she said at the forum.
The White House Office of Management and Budget, the National Security Council, and the Department of Homeland Security have begun a three-phase effort to adopt CDM practices, Schlosser said. Administration officials just completed a government-wide contracting vehicle to help agencies purchase diagnostics hardware and software. Phase 2 will focus on understanding "who's on the network, where, and why," and Phase 3 will attempt to provide "real-time visibility, to see what threats are affecting one agency" and use that information to guard against attacks on other agencies, said Schlosser.
NIST's cyber security framework gives critical-infrastructure operators a new tool to assess readiness. But will operators put this voluntary framework to work? Read the Protecting Critical Infrastructure issue of InformationWeek Government today.
Never Miss a Beat: Get a snapshot of the issues affecting the IT industry straight to your inbox.
You May Also Like
---