The Future of Work: Best Managed with Agility, Diversity, Resilience
The Future of Work: Best Managed with Agility, Diversity, Resilience
The pandemic has had an uneven impact on businesses and industries. However, the common thread has been rapid and sometimes dramatic change.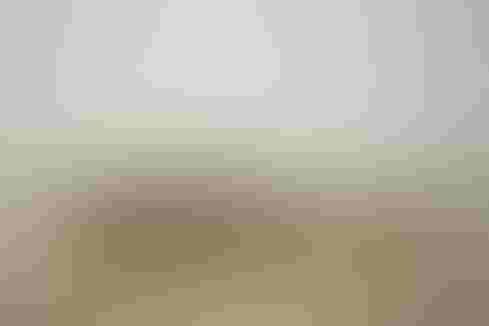 Image: Dilok - stock.adobe.com
If 2020 has proven anything it's that change is the only constant. At the very beginning of the year, companies were executing their digital transformation strategies as they had been doing before. Then, the lockdowns went into effect, upending business strategies everywhere. Now, companies operating in multiple locations are faced with a mixed bag of stay at home mandates and the expiration of those mandates.
[T]he emphasis and need for agility, resiliency, innovation overall is going to be even higher than it was before," said Jeff Wong, global head of innovation at professional services form EY. "The need for organizations to be able to do new things, to think in new ways, to be able to implement new business, to go after different customer sets, will emphasize the need for this even more."
While the future is uncertain, one clear trend is that remote work will play a larger role during and after the pandemic.
Companies will have less office space
After experiencing several weeks of office closures, organizational leaders are questioning the wisdom of maintaining the same amount of office space because in most cases, employees have proved they can be productive and collaborate effectively while working remotely. On the flip side, some employees have discovered they prefer working at home, at least part-time.
To affect social distancing in the short-term, employers must rethink space utilization. Interestingly, they may find they've stumbled upon their longer-term strategy, which is some version of a partly remote, partly on-site workforce.
The digital transformation mindset will take on new meaning
With digital transformation, more tasks and processes are aided or facilitated by software. Meanwhile, the organizations' tech stacks are becoming increasingly virtual (cloud-based), intelligent (machine learning and AI), and diverse (including IoT). However, digital transformation isn't just about technology implementation, it's also about cultural transformation which reflects greater diversity and cross-departmental collaboration.
"I can't overemphasize the need for diversity, the need to bring in different type of thinking, different perspectives," said EY's Wong. "[W]e need different ways of thinking about customers and supply chains and we need the ability to be flexible in how we think about these things. We know [diversity] delivers a better answer in a world that's changing so quickly. You need that diversity of thought because you need that infusion of creativity and perspective that only comes with bringing in a diverse set of people. I cannot emphasize that enough."

Jeff Wong, EY
Cross-departmental collaboration coupled with cultural diversity tend to result in more innovation as well as faster and more informed problem solving. The next step is applying that diversity to software design because a digitally transformed organization is software-based, software-enabled and software-driven. That means moving beyond gathering requirements and penning user stories to allowing people within lines of business to assume product ownership roles for applications when it makes sense. It also means ensuring that cultural diversity is not overlooked or suppressed as organizations become increasingly digital and rely more heavily on machine intelligence.
An example of innovative, pandemic-related problem solving
As world slowly reopens, organizations are grappling with lots of issues simultaneously including employee well-being and operational efficiency. Employee well-being spans more functions than HR, however. In the present situation, it necessarily involves operations, IT, compliance and legal. In other words, returning to work is a cross-departmental issue that is not best solved using employee portals and policies alone.
While businesses around the world have been trying to figure out the best way to solve all the issues simultaneously, low-code application development platform provider OutSystems, a client of mine, tackled the breadth of issues by building a web app and mobile app combination that allows employees to return to a safe office environment.
The web app gives facilities management control of space utilization. Since the mobile app and web app work together, the web app automatically populates the mobile app with the number of desks that are currently available at the offices in Portugal (the company is headquartered in Lisbon).
The facilities management team configured clusters of four desks to meet Portugal's 30% space utilization requirement so when an employee books a desk for a day or a half-day, the three other desks in the cluster become unavailable. Other locations in which the company operates will automatically appear on the mobile app when the applicable lockdowns expire, reflecting local rules.
Before an employee can book a desk, they are reminded that the company is practicing social distancing and that all employees must wear a face mask while at the office. In addition, the employee must answer three questions that determine their fitness to return to work. If they pass, a desk is assigned at the requested location. To check in, the user scans the QR code on the desk using the app, does their work and checks out via the app. If their time is about to expire and they haven't checked out yet, the app notifies them to vacate the workspace so it can be sanitized for the next employee.
Someone from the People Experience team assumed the role of product owner. She and some of her colleagues wrote the user stories. The UX designers created the screens which were implemented by a team of four developers who cross-referenced the screen designs with the user stories. Both apps were completed in less than two weeks by this cross-functional volunteer team that worked a couple hours each day after work.
The moral of the story is that it's easier to manage the effects of rapidly changing externalities when different functions within an organization are problem-solving together.
The paths to recovery are many
The pandemic has had an uneven impact on businesses and industries. However, the common thread has been rapid and sometimes dramatic change.
Before the pandemic outbreak, software developers had already concluded that the best way to deal with rapid change and enable agility is to implement an idea simply and then iterate on it. Similarly, their organizations must also embrace this mindset so they can pivot quickly as circumstances change.
Getting "back" to normal is impossible because the pandemic has changed the trajectory of just about everything, simultaneously. Political unrest and dark economic forecasts add even more variables to consider. Thus, the future is best managed with agility, diversity and resilience in mind, technologically and culturally.
Follow our coverage on IT trends in the wake of the coronavirus:
Never Miss a Beat: Get a snapshot of the issues affecting the IT industry straight to your inbox.
You May Also Like
---