Why Work-From-Home IT Teams May Be at a Greater Risk for Burnout
Why Work-From-Home IT Teams May Be at a Greater Risk for Burnout
Home sweet home can become a sour place for some stressed-out home-based IT employees. Learn how to detect and help burned-out IT homeworkers return to happiness and productivity.
tirachard via Adobe Stock
Home may be where the heart is, but for some home-based IT staff it can also be the place where a combination of isolation, boredom, and distractions lead to feelings of frustration, anger, and finally burnout.
People, even introverts, are social, notes Don Welch, vice president for IT, and CIO at Penn State. For home-based IT teams, there's no possibility of ad hoc meetings in the break room or a quick one-on-one in the hall. "Interaction is limited to virtual meetings, which doesn't always include time for chatting before they start," he says.
"Working at home is a mixed bag," observes Michael Hernandez, engineering talent acquisition manager at Raytheon Intelligence & Space, a business unit of the aerospace and defense company Raytheon Technologies. "Some people love it, some hate it, and some are indifferent." While many IT employees thrive in a home-based work environment, others experience feelings of stress and anxiety, often attributable to a lack of balance between work and home life. "When people physically go to work, they're able to compartmentalize that space and mindset from their dwelling," he explains. For many home-based employees, work-life and home-life appear distressingly inseparable.
Many IT tasks are focused on operations and support, and it's challenging for individuals handling such responsibilities to have an "end-of-day" when working from home, says Ronda Cilsick, CIO at enterprise software developer Deltek. "Often, support roles include working outside of the normal nine to five business hours and in various time zones in order to serve customers," she says.
Warning Signs
Typical burnout indicators include a loss of interest, reduced productivity, and an inability to fully discharge their professional duties. "People may also experience high levels of exhaustion, stress, anxiety, and pessimism," notes Joe Flanagan, senior employment advisor at online employment services provider VelvetJobs.
Flanagan stated that burnout can also lead to, or trigger, other mental health issues. "Employers and managers should be trained and sensitized to identify these signs, and teams must have checks and balances to provide support to individuals who are at a higher risk," he advises.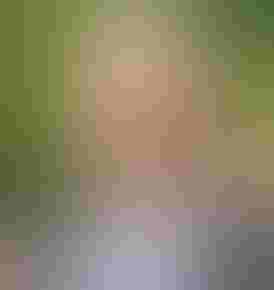 Don Welch, Penn State
Immediate action is necessary as soon as burnout is suspected in a team or a specific worker, Welch suggests. The solution may be as simple as extending a deadline or offering additional support. He also advises establishing communication channels, such as team video calls, which will allow colleagues to interact with each other, exchanging news, insights, and other types of chitchat. "Every team is different, so look for whatever works for the team," Welch says.
Hernandez believes that managers should have regular, direct conversations with home-based employees, simply to inquire on how they're feeling. "These meetings can open the door for ongoing conversations, and it shows the employee that they aren't invisible and their feelings matter."
Preventative Action
Strong leadership can go a long way toward supporting at-home staffers' mental health. "Good leaders have a trusting relationship with their team," Welch says. "They balance the welfare and development of their people with the accomplishment of the mission." Top leaders are also alert to the signs of burnout and are ready to take remediation action early. "This is true whether we are virtual or not," he notes.
When a team is out of sight, it's easy for managers to delegate new tasks while forgetting that some individuals may already be coping with a full to-do list. "Scheduling weekly check-ins is a great way to make sure that employees aren't stretched thin," Hernandez suggests. "This also gives managers the opportunity to ensure that their team members feel appreciated, valued, and understand the scope of their responsibilities."
Managers and organizations can also help prevent burnout by prioritizing employee well-being. "Offering mental health days, encouraging employees to take paid time off, and offering flexible hours can provide teams with the freedom they need to balance work and personal tasks," Hernandez says.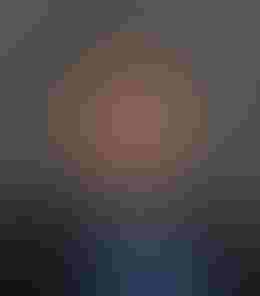 Michael Hernandez, Raytheon
Besides offering home-based workers schedule flexibility and occasional extra time off, IT departments need to create a formal support framework. "Organizations should work toward building an environment and culture of freedom, autonomy, and flexibility, as opposed to surveillance and micromanagement," Flanagan says. "People who seek help should not be penalized."
Outlook
Welch is confident that as IT leaders and their teams adapt to the home-work model, both sides will become more comfortable with the concept. "As we adapt to working remotely and hybrid, we will get better at leading our teams," he predicts. "This is not to say it won't be bumpy, and that progress won't be uneven, but it's just another aspect that we as leaders must adapt to."
It's difficult to predict whether the current remote work trend will, over time, trigger even more severe burnout cases or help employees move toward healthier work-life cycles. "One thing is certain: remote work and hybrid work arrangements aren't going anywhere," Flanagan states. "Organizations and HR will have to find a way to keep employees healthy, engaged, and motivated, even when they are working remotely."
Related Content:
8 Work From Home Experiences We Didn't Expect Last Year
Finding the Right Balance of On-Site and At-Home IT Workers
Never Miss a Beat: Get a snapshot of the issues affecting the IT industry straight to your inbox.
You May Also Like
---