Worldwide Internet Use Approaches 2 Billion
Worldwide Internet Use Approaches 2 Billion
Royal Pingdom's 2010 year-end report reveals staggering figures about the growth of social media, email, online video, spam, and the Internet overall.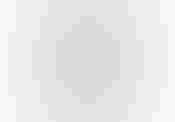 Top 15 Data Visualization Tips
(click image for larger view)
Slideshow: Top 15 Data Visualization Tips
In 2010, the world's 1.97 billion Internet users sent 107 trillion emails from 2.9 billion email accounts, had their choice of 255 million Web sites, and watched 2 billion videos a day on YouTube, a study has found.
There are approximately 6.8 billion people living on Earth, meaning almost 29% of the world's population now has Internet access, according to Royal Pingdom's figures. This marks a 14% increase in Internet use compared with last year, the study found.
"We used a wide variety of sources from around the Web to put this post together," the company said in its blog.
At the end of 2010, there were 1.88 billion email users worldwide, an increase of 480 million from 2009, according to Royal Pingdom. These users created 2.9 billion email accounts, one-fourth of which were corporate, the study estimated. Yet the vast majority of the 294 billion daily email messages sent -- 89.1% -- were spam, accounting for 262 billion unwanted emails a day, according to the report.
It came as no surprise to find that social media -- especially Facebook -- dominated 2010. Although Facebook publicly celebrated the signing of accountholder number 500 million last year, the study estimated that the social media site now numbers 600 million users. Of these, 250 million people joined the site in 2010 alone, the report said. These individuals shared 30 billion pieces of content such as links, photos, and notes on Facebook each month, with 70% of the users living outside the United States, according to Royal Pingdom's research. Each day, these accountholders install 20 million apps, it said.
Twitter, too, saw tremendous growth over the past 12 months, with users sending 25 billion tweets in 2010, the report said. Last year, the site added 100 million new accounts, and numbered 175 million Twitter accounts as of September 2010, according to Royal Pingdom. The most-followed Twitter user, Lady Gaga, had 7.7 million people following her account, @ladygaga, the study said.
Likewise, Internet users could read and comment on 152 million blogs, Royal Pingdom said, citing research by BlogPulse. Online users did not only share words. Each minute, they shared 35 hours of video via YouTube, and U.S. users watched an average of 186 online videos each month, the report said. In the United States, 84% of Internet users view videos online, while 14% have uploaded videos to the Web, according to the study. While YouTube continues to dominate the video space, each month Facebook users watched more than 2 billion videos and uploaded 20 million videos on the social networking site, the study said.
Flickr remains the dominant photo-sharing site, hosting 5 billion photos as of September 2010, with users uploading more than 3,000 pictures per minute or 130 million photos per month, the report showed. By contrast, users uploaded about 3 billion-plus photos a month to Facebook, which could translate to 36 billion photos per year, the study said. At this rate, Facebook could overtake Flickr, Royal Pingdom estimates.
Not surprisingly, the uptick in usage resulted in an increase -- 7% -- in domain names since the prior year. By the end of 2010, there were 88.8 million .com domain names, 13.2 million .net domain names, and 8.6 million .org domain names, the report said. In addition, the report counted 79.2 million country code top-level domain names such as .CN, .UK, and .DE, for a total of 202 million domain names across all top-level domains as of October 2010.
When it comes to Web server market share, Apache held 59.4%, Microsoft took 22.2%, Nginx had 6.6%, Google had 5.9%, Lighttpd held 5%, and other systems had 5.4%, Royal Pingdom said. Apache grew 39.1%, while Microsoft IIS increased 15.3%, and Nginx increased 4.1%. In addition, Google GWS Web sites grew 5.8% and the number of Lighttpd Web sites surged 55.7%, the study said.
"The most-used Web server software by far is Apache, which is open source, and a lightweight alternative called Nginx has become quite popular in recent years," said Royal Pingdom in an earlier blog.
Never Miss a Beat: Get a snapshot of the issues affecting the IT industry straight to your inbox.
You May Also Like
---