best to exploit the ID cards' NFC technology as smartphones evolve and protect against hackers who see a gold mine in the agency's data holdings.
Al-Khouri, meanwhile, is feeling the heat from the top UAE officials who have pledged to deliver all government services through mobile devices by 2015 and have also made the national ID card system a cornerstone in long-range plans to grow the UAE's economy and visibility on the world stage.
The EIDA's efforts will play a critical role in preparations for the World Expo in Dubai in 2020, the first world's fair ever to be held in the Middle East, North Africa, and South Asia region. UAE officials are bracing for the Gulf nation's population to quadruple over the next six years, in order to meet construction and other development plans. Everyone seeking a residency visa will need a national ID card.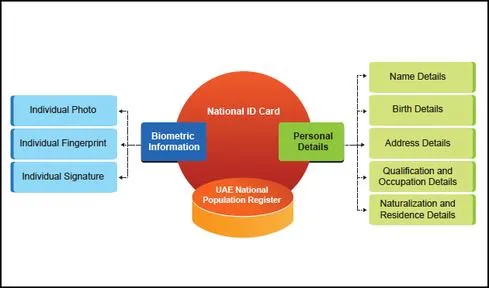 Experts say the UAE government still has a way to go before it can match the level of electronic services offered by Korea, Singapore, the United States, the United Kingdom, and the Netherlands. That's borne out by an annual United Nation's survey of electronic government practices in 193 countries. But the UAE and its Gulf neighbors are gaining ground quickly, says UN e-government branch chief Vincenzo Aquaro.
"It is not far fetched to see EIDA's deployment of the ID card as a model not just for the Gulf region, but for other European countries that have already implemented National ID systems," says researcher Glidden.
Andrew Stott, a member of the UK Transparency Board, told me after meeting with EIDA officials at the Open Government Data Forum, "The really interesting thing to me is the UAE permitting and encouraging the use of their ID to authenticate transactions outside government. That increases the value to the citizens and to the country through a network effect." Moreover, he says, "it also helps spread best authentication practice through the private sector… and reduces the reliance on poorly-designed passwords and other mechanisms for securing the digital economy."
"There may come a time when governments see that there has been a market failure to properly secure the digital world, because of a misalignment of costs and incentives." This might prompt governments to step in to regulate digital identity systems. "If so, the UAE will be streets ahead."
Find out how a government program is putting cloud computing on the fast track to better security. Also in the Cloud Security issue of InformationWeek Government: former Defense CIO Teri Takai on why FedRAMP helps everyone.