3 Ways AI Can Impact Data Governance
3 Ways AI Can Impact Data Governance
Recent breakthroughs in artificial intelligence present a new opportunity to use AI to enhance data governance and in turn, use data governance to enhance AI.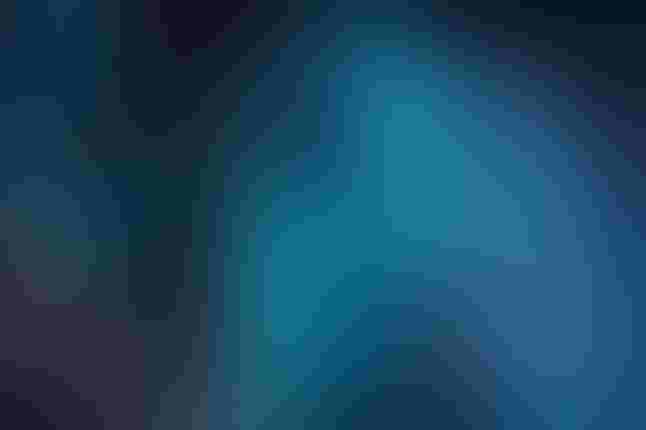 Sonja Novak via Alamy Stock
I have a unique job title of "Senior Director of Data Science and Governance". A quick search will not find too many matches to jobs that bring together these two specific areas of expertise: data science and governance.
Often, these two roles take opposite sides of an argument. Data scientists want access to all the data, while data governors need to limit the access. Data scientists want to use the data to solve all kinds of problems, but data governors need data to be used for certain types of problems. Data scientists want freedom to run. Data governors need everyone to walk.
This leaves data executives with a tough task of deciding between the want and the need -- on whether something can be done versus should be done.
Many data executives are excited about the possibilities of AI chatbots like ChatGPT, which are exploding into the mainstream. Today, AI tools are like research assistants. They are editors that can help people write and audit code. They can write songs, poems, and real estate listings with the same quality. They can create logos and other images. They can guide us on how to best present an idea or explain something.
While these tools are amazing, they still need to mature to be fully trusted and generate accurate facts. There are few ethical guidelines, creating an opportunity to use AI to enhance data governance and in turn, use data governance to enhance AI.
AI Can Reduce Risk by Writing Data Governance Policies
Developing data governance policies is difficult work. The writers must deeply understand the various use cases in their organizations and balance those use cases against ever-changing laws and regulations, including their own company's ethical standards.
While search engines can take a data governor to a particular website where they may find the material they need, it still requires the person to read and interpret the material. Assuming the person has 100% of the information and interprets the material well, they can then summarize the material and transfer and integrate that knowledge into written data governance policies.
Think of the activities that were just described: find, read, interpret, summarize, and write. All five of these activities can be accomplished by AI at a scale far greater than human intelligence can offer. What takes hundreds of hours for a person can be done almost instantaneously by AI. Let AI help us create our data governance policies.
With more well-written data governance policies, it allows data governors to pay more attention to the application of the policies. This results in reduced risk for their organizations.
AI Can Save Time and Point People to the Right Policies
About a year ago, I was asked what I thought was the most notable data strategy trend, and my answer was "purposeful planning for improving data literacy." Increasing the data literacy in an organization is difficult, and it is hard to measure.
The way I tend to measure it at my own company is based on how often a meeting, presentation, or document leads with data versus an opinion. Teaching this skill is difficult. Entrepreneur Jim Barksdale once said "if we have data, let's look at data. If all we have are opinions, then go with mine". He was teaching a data literacy lesson.
Interestingly, data governance plays a critical role in teaching data literacy. Data governance areas like metadata, data lineage, and data quality all help improve the ways that people connect the dots of their thoughts and hypotheses to the facts.
Once people have access to the right data, then it is up to data governors to try to keep up with the different use cases and people using it. They receive a lot of questions: "Can I do X with the data?", "Why can't I use the data to do Y?", "Do we have data that describes Z?"
AI can help answer these questions. It can relate the questions to every data governance policy our businesses have. This means fewer questions for the data governance teams to chase. It also increases the data literacy of an organization, which can have a profound financial impact on their business.
AI Can Automate Data Governance Processes
Data quality is an important aspect of a data governor's role. The "garbage in, garbage out" saying is a challenge that every data governor must address. Data quality is much more than accuracy. It also needs to cover currency, coverage, completeness, and consistency. If any of these things are off, the quality of the data is questionable.
Since AI chatbots are learning tools, they are getting smarter as new content is presented to them. If the information training the model is not checked for quality, then the output will be bad. AI chatbots are interesting examples of this phenomenon, as many of the facts they generate sound true but are incorrect.
This may sound complicated, but AI can help fix this data quality problem. It can identify data quality issues and even suggest remediation steps. By doing this, only high-quality data would make it to the step where AI chatbots are learning. This would improve the accuracy of their results.
Likewise, the same approach can be used to automate data quality processes at a data governor's organization. AI can communicate when any of the areas of data quality drift and data governors can then address it before bad information gets out. If the company has higher quality data for analytics or data science, the results will be more valid and effective.
Never Miss a Beat: Get a snapshot of the issues affecting the IT industry straight to your inbox.
You May Also Like
---