5 Tips for Understanding and Maximizing Data
5 Tips for Understanding and Maximizing Data
To harness the power of data analytics, companies need to create a culture in which all employees understand how to use data to advance business outcomes.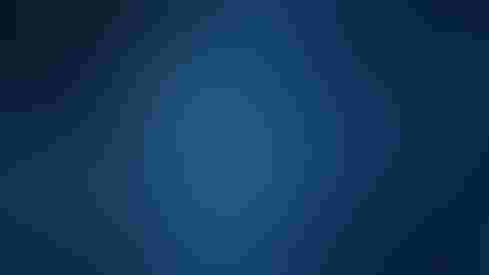 Image: Dmitry - stock.adobe.com
Is there such a thing as too much data?Consider this: It's estimated that downloading all of the data currently available on the internet would take approximately 181 million years. And, if time is money, that's quite a hefty tab.
With so much data being generated, it's no wonder why companies in all industries are working to understand and harness its power. A company's data is not just about the products and services it sells. It's about people who use those products and services, decisions that influence their interactions, and how they work. Data is inextricably connected to all areas of a company, which means it should receive the same attention as other corporate assets. This is not one person's job or a task you check off a to-do list. It's a cultural change.
Creating a culture that values data
A company that doesn't manage data in a way that aligns with its corporate mission and business strategy may require more time and resources to solve or manage issues -- in part because they may be analyzing the wrong data, analyzing too much data, or using data that is old.
This can cause data managers to chase after solutions and activities that aren't beneficial or that create a strategic disconnect. This can also produce data silos that make it difficult to adapt to new technologies or respond to changes in customer demand. The downstream impact can be seen in the ability to attract and retain top tech talent, as developers, analysts and strategists want to work for companies that push the envelope on technology solutions and creative applications of data. 
Here are five tips to help avoid "data chaos" and get to what matters in your data.
1. Understand and utilize self-service functionality. Systems that allow a layperson within your organization to interact with data can open doors to harnessing its power and streamline workflows. For example, new functionality allows a layperson to type in straightforward questions, while natural language processing (NLP) interprets the question and guides them through a process of steps to generate the desired data reports. Private and public entities are adopting similar solutions, which would allow people with disabilities to interact with data in the same way as people without disabilities. These capabilities allow organizations to put the end-user in front of data and let them do the driving.
2. Make the most of machine learning. Machine learning (ML) is everywhere and companies can use this and artificial intelligence (AI) to improve products and services, and to learn from the actions of its end users.
3. Foster data literacy across the organization. Companies that are using data in creative, strategic ways have learned to engage all departments and all levels of the organization -- including leadership -- in how data insights are being applied to the business. Lack of involvement by leadership and the broader business users is one of the primary reasons data initiatives fail, so to ensure success, educate and involve all stakeholders and users.
4. Look for opportunities to productize data. In addition to internal data, consider data that is generated by external stakeholders. The retail industry, for example, generates and collects mountains of user-generated data and has learned that giving supply chain visibility into that data helps reduce stockouts and anticipate sales trends. Creating "push formats" based on shopping behaviors is another example of harnessing data to create sales opportunities and to drive additional customer interactions. This type of data analytics can ultimately deliver added value and uncover new sources of revenue.
5. Don't let perfect get in the way of good. Remember the story of Goldilocks?That concept is alive and well in data analytics today. Data is ever changing and the ability to slice and dice and interpret data will increase incrementally in the coming years. Therefore, it's important to remember that data doesn't have to be perfect for it to be useful. Work to create a mindset that makes "sufficient" rather than "perfect," acceptable. This will make your organization more nimble and better able to respond to changing trends in data. How you define sufficiency and continue to raise the bar on data quality will depend on the industry you serve, the maturity of your organization, and how you're using data.
Understanding how to generate and use data gives companies the power to improve customer engagement, drive operating efficiencies, increase revenue, attract and retain top talent, and much more. So, keep these tips in mind and remember, understanding and harnessing what matters in your data is a team effort.

David Lindblom is a senior analytics consultant for Charter Solutions, Inc.

Mike Richter is a senior analytics consultant for Charter Solutions, Inc.
Never Miss a Beat: Get a snapshot of the issues affecting the IT industry straight to your inbox.
You May Also Like
---