7 Data-Related Reasons Companies Fall Short of Promises
7 Data-Related Reasons Companies Fall Short of Promises
Customer-centricity, customer journeys, data as an asset. They're easy to say, much tougher to do.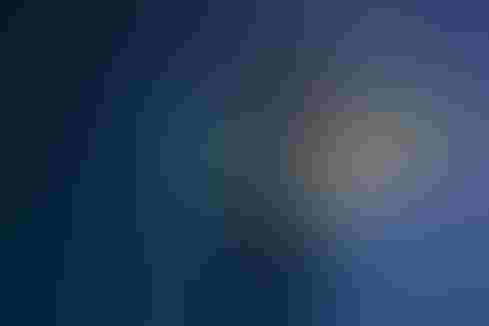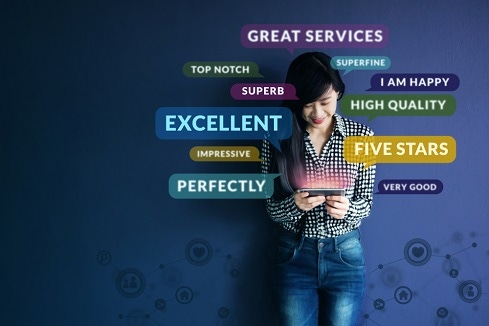 Today's organizations make all kinds of data-related promises, although the customer experiences they deliver don't always align. While there's no shortage of data available, companies aren't always able to leverage it as adeptly as they claim.
"Although nearly every organization claims to focus on customer experience only one-third of organizations actually have technology initiatives right now to improve it," said Brad Ptasienski, technology practice director at management consulting firm West Monroe Partners. "Combine that with the fact that 48% of organizations say that they don't view data as a strategic asset, and you have one of the biggest missed opportunities in recent memory."
Some of the challenges are their own fault, but some of them aren't. Following are some of the reasons why customer expectations and brand experiences may not align.
#1:  They don't realize what they're saying isn't true
Some organizations aren't using data in the way they think. For example, healthcare organizations may assume they're using data strategically to connect with customers when the data is just in a different format than it was before.
"EMRs [electronic medical records] are just a digital version of data that used to be [on] paper," said West Monroe's Ptasienski. "It's not a strategic use."


Brad Ptasienski
#2:  Their copycat strategy is failing
Digital natives are transforming the way entire industries operate, which suggests the emergence of new best practices. Technologists and business leaders are constantly told they should follow best practices, so by extension, traditional companies may assume the fastest path to sustainable competitiveness is to mimic the digital natives. However, much can get lost in the translation.
"[The] journey doesn't translate to a company that wasn't born digital," Angela Zutavern, managing director of the digital practice at global management consulting firm AlixPartners. "They have legacy systems in place, they have legacy processes in place and so it's a lot harder to piece those things together than it is to start from scratch."
Digital natives start with a technology platform, data design and customer experience. Traditional companies still have old systems and processes that can be difficult to change.


Angela Zutavern
#3:  They lack a single view of the customer
Organizations often have pieces of customer data stored in disparate enterprise systems. Despite being warned about the need for a single view of the customer, many organizations are still falling behind.
"There's no excuse for companies not to have a single view of their customer, and many of them don't," said AlixPartner's Zutavern. "Their data is event-driven, not customer-driven. When companies try to convert these legacy systems in a gigantic systems integration effort, it's a major undertaking, It's a multi-year effort that's expensive. Investors and boards don't have the patience for it."
Gone are the days of undertaking a major technology investment without showing business results. Instead, value must be demonstrated along the way. Zutavern recommends adopting a cloud-based platform and loading it up with as much data as possible so that more connections can be made and more use cases can be supported than may have been conceived originally. That approach compares with the traditional one which is to gather data, prepare it, and then do something with it. The latter approach is becoming less sustainable in light of IoT and blockchain.
#4:  Customer experiences and backend systems aren't linked
Traditional companies sometimes lack the smooth user experiences digital natives deliver because there are disconnects between their back-end and front-end IT assets.

Scott Likens
"China has taken a data-driven architecture approach where [the U.S. has] an application-centric approach that's not connected to data," said Scott Likens, emerging technologies leader at multinational professional services firm PwC. "We have all this data but it's not connected to the endpoint where the customer is. We've collected data but not connected it to the decision that affects our business."
AI can help, but organizations are wary of placing less reliance on their tried and true legacy systems and more reliance on black-box IT, Likens said.
#5:  Customer expectations have not been set realistically
Beautifully-crafted sales and marketing materials paint utopian pictures of what companies are capable of doing. When the execution falls short of claims, customers may consider it a minor annoyance or cause for ditching your brand, depending on the level of perceived impact to customer experience.  
"You're delivering in spots," said PwC's Likens. "You're painting this picture of the future and there are trailblazers starting from scratch showing it's possible, but when you go to the big businesses you [realize] this is really hard to do."
Agile development practices may help.
"My perspective is it's more about how often you show functionality versus how much functionality you show," said Likens. "If you shrink the time scale of how often you introduce new things, people will forget whether you delivered everything because you're keeping them interested. Millennial mania is they always have different expectations, so whatever I build today will be wrong tomorrow so I need to react to that."
#6:  Customer imaginations are setting unreal expectations
Customer expectations are growing constantly, in part because companies emphasize how "customer-centric" they are. Meanwhile, innovators are setting new standards, but the expectation-setting doesn't stop there.


Chris Jackson
"[Customers] expect AI-enabled mirrors when they go into a retail location. They expect customized offers on their smartphones when they're in the vicinity of a store. They expect if they leave something in their checkout basket they'll get something that will convince them to make that purchase. They expect everything to be connected on their phone, air conditioning, music, who's at the door," said AlixPartner's Zutavern. "People are taking the best of every company and bundling that into an umbrella expectation that they want from all companies."
Meanwhile, companies are struggling to get their basic data in a usable format.
#7:  They don't control the entire data value chain
Organizations are using information from outside their company to get insights they lacked before. Because they don't control all of the data, there may be unexpected gaps in it.
"I have business partners that own parts of that data and information and they don't always have the right area," said Chris Jackson, private company technology leader at multinational professional services firm Deloitte. "In retail, I don't control the entire retail supply chain or how I engage other joint partners from an influencer standpoint. Those things create some of the problems you're seeing."
On the positive side, a recent report by Deloitte notes that within mid-market companies the business and IT are working together more closely, so perhaps at least some of those companies will do a better job of aligning what they say and what they're actually capable of doing.
For more on using data to improve the customer experience check out these articles:
Top 5 Benefits of a Customer Advisory Board
10 Ways Technology Is Reshaping Retail
Algorithmic Commerce Takes Off, Aided by Humans
Never Miss a Beat: Get a snapshot of the issues affecting the IT industry straight to your inbox.
You May Also Like
---