AI Will Profoundly Impact Tech Products and Services
AI Will Profoundly Impact Tech Products and Services
Here are five ways that artificial intelligence will change technology products and services in coming years.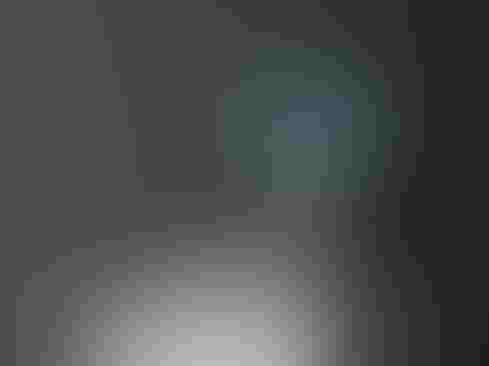 iaremenko via Adobe Stock
Artificial intelligence is entering its next evolutionary phase. After years of hype and uncertainty, AI has finally begun to prove its value, and various AI techniques and solutions are maturing. This is leading to an ever-growing role for AI within technology products and services.
From its ability to extract better insights for product enhancements or enable better adaptive user interfaces, AI serves as a source of innovation for new products and services. Tech providers will increasingly use artificial intelligence to enhance or develop new competitive advantages, using AI techniques and off-the-shelf solutions to and augment decisions and processes in product management.
The success of tech products and services will increasingly depend on their ability to effectively apply AI to differentiate them in the market, build compelling customer experiences, accelerate time to market, and prioritize investments. Here are five ways that AI will profoundly change technology products and services in coming years:
1. Foundation AI models will spur product innovation
Foundation models are large AI models developed and trained on huge amounts of data using massive computing power. These models are vast and deep, yet incomplete, and can serve as the "foundation" for further AI-based applications. For example, ChatGPT is an application based on a foundation model, the Generative Pre-trained Transformer 3 (GPT-3).Other foundation models include Bidirectional Encoder Representations from Transformers (BERT) and Dall-E.
Foundation models represent a new frontier in AI through their ability to make accurate predictions, generate content or make decisions. Foundation models will create a need for new products and services and will open the door for startups to build innovations on top of such models. Gartner predicts that through 2026, more than $10 billion will have been invested in AI startups that rely on foundation models. While early opportunities are in language processing and generation, areas such as drug discovery, remote sensing, material engineering, and molecular generation offer near-term potential.
2. AI will support personalized, adaptive user interfaces
Touchscreens have become commonplace and have transformed how users interact with computers. The pandemic increased interest in interfaces that react to voice, motions and gestures, and recent growth in virtual reality headsets have transformed the entire user experience (UX) into virtual worlds.
As workers and consumers become more mobile and interactions with computers become more continuous, tech vendors will need to automatically adapt user interfaces to account for the user's location, context, and preferences. By 2026, 30% of new applications will use AI to drive personalized adaptive user interfaces, up from under 5% today.
Part of an adaptive user interface will be the seamless transition of the experience from one computer to the next, such as from the smartphone to the desktop or from the office laptop to the car's infotainment system. While the UX will become easier and more natural, the complexity of managing preferences, transitions, and security will become significantly more complex.
3. AI-driven product and CX analytics tools will inform digital product enhancements
Effective discovery and validation of customer and market problems are critical to a product's success. For most product managers, direct customer and internal stakeholder interactions, such as interviews and feature requests, are the primary sources of customer insight used to shape the product strategy and roadmap. But understanding customer behavior and how they use a product is just as important as asking them what their issues are.
Product and customer experience (CX) analytics tools have begun to address this by enabling capabilities such as guided customer journeys, usage tracking, self-service support, and new feature testing. Many such tools are adding AI technologies to increase the speed at which tools learn from new data, enabling faster adjustment of predictions. These technologies will enable product managers to better identify the features that drive product adoption and growth and understand both buyer and user behavior. This will greatly increase the levels of customer intimacy and understanding. Such analysis can also potentially identify opportunities in adjacent markets that product managers can address with new or evolutionary changes to existing products.
4. AI-based digital twins will support UX development
The democratization of technology has driven tech vendors to extend product support to multiple user personas, especially business users. However, product design, development and testing for different personas is complex and expensive. AI-based digital twins can help design, test, and optimize UX for target personas to predict and prescribe users' behavior when interacting with software.
For example, the gaming industry has been using AI to evaluate and test gaming UX for target players. Recruiting users to test and evaluate games is time- and resource-consuming. It is also challenging when developers like to evaluate alternatives or measure the impact of small design changes to the UX. Product managers are under pressure to deliver compelling CX and meet on-time product releases. AI-based digital twins for different user personas can help effectively and efficiently manage the product life cycle, from product design and testing to after-sales service.
Currently, the use of AI-based digital twins as user personas for UX development is limited, estimated to be in use in less than 5% in the market. However, as the technology matures and demand to support multiple personas increases, the use of AI-based digital twins for customer persona is expected to reach over 35% by 2027.
5. AI will generate new applications
Today, few digital products are designed from scratch. Designs are assembled from established systems and patterns that determine everything from user flows to screen designs to common content types. Most computer codes are also generated from preexisting code components. Even when some code is written by hand, AI is assisting with testing and quality checks.
As low-code/no-code application development platforms become mainstream, providers are increasingly adding generative AI capabilities to assist in creating, testing, and improving the quality of applications. These trends are the precursors to applications that are entirely built, tested, and deployed using AI without a human in the loop.
AI-generated applications are expected to have an impact on nearly every industry and business functions, especially consumer-focused businesses. They provide opportunities for tech providers that offer software applications or development platforms to deliver and adapt innovations more quickly. This can enable tech providers to respond to the accelerating pace of business change and market dynamics with faster releases.
As AI becomes increasingly integrated across the life cycle of tech products and services, technology leaders seeking to strengthen their development of products and services must identify specific areas where AI techniques can improve current features or enable new ones. Consider employing AI techniques and off-the-shelf AI solutions to develop better insights to augment decisions and processes in product management. Finally, establish a mechanism to regularly review both new AI techniques and new innovators whose products or services can help either the products or the product development process.
Never Miss a Beat: Get a snapshot of the issues affecting the IT industry straight to your inbox.
You May Also Like
---