Amazon and Sears, Tales of Two Retailers
Amazon and Sears, Tales of Two Retailers
Exploring what went wrong with Sears' strategy, and the role that data analytics played, or didn't play.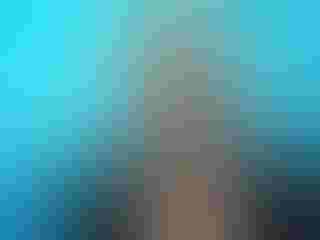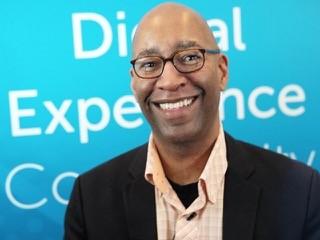 Pierre DeBois, Zimana Analytics
My how time flies. In my 2012 post I held some glimmer of hope that Sears would leverage analytics and refocus its resources as it faced store closings.
On a sunny Sunday in 2017, I am writing and reflecting on the lost hope for Sears, a victim not just of a shift in retailing but of a dire future it created for itself.
Business experts have been weighing in on Sears' announcement that it may face bankruptcy. The news comes as retailers struggle with the consumer interest in online shopping.
Sears' current woes are a stark contrast to Amazon, which has achieved success with scaling analytics, machine learning, and cloud service development into services and strategic partners. Amazon's evolution sounds like an ironic modern day retelling of Sears' evolution beyond its mail order catalog. Sears started with mail order to serve one-stop shopping for consumers' household needs, just like Amazon's start with books. Sears added stores in response to the suburban sprawl of the 1950s and 1960s, just like Amazon added products to address the growing consumer searches online. Amazon now has choices for specific tastes in a way that no sales catalog or large department store can match easily.
The losses Sears racked up took years to mount. Yet why didn't Sears turn things around?
Part of the issue lies in Sears not fully integrating an analytics framework to its strategy. Outsourcing analytics services, as I described in a later post covering the creation of MetaScale, was a good chess move for Sears. But chess is not won with just one move or two. The next move for Sears was seeking retail-by-mobile, followed by finding better ways to integrate third party data into its own operations. Right now more and more retailers are using third party data aggregation providers for understanding demographic trends and for establishing advanced analytic models based on the data.
It's not just clothing retailers experimenting with mobile. Business Insider reported a Starbucks announcement of a dedicated mobile order and pay-only store at its Seattle headquarters, an experiment in eliminating lines at its stores.
Amazon's forays beyond its initial business model of online book sales reflect wise redeployment of capital based on third-party data aggregation and analytics. For example, Amazon has used machine learning to help predict likely purchase outcomes, raising its sales. It then reinvested earnings to make forays into additional services that expand customer experience, such as delivery drones, experiments with brick-and-mortar bookstores, and most intriguingly, a budding personalization advertising platform. And Amazon it is making money while some of its advances are still in the early stages. Marketing experts are watching how Amazon is positioning itself in digital advertising. Research firm eMarketer projects that Amazon will generate more than $1 billion in US ad revenue.
Contrast those factoids against the strategy from Sears' parent company ESL Investment. The holding company invested heavily in real estate holdings, with Sears acquiring a larger real estate footprint through its Kmart acquisition in 2005. Real estate is valuable in general, but its development can direct resources into assets that can be difficult to unload. Sears is now straddled with locations in malls experiencing declining footprints, and that in turn has impacted its earnings. Sears lags behind The Gap, Inc. The owner of Banana Republic, Old Navy, and Gap stores has been profitable for years due to its streamlining of supporting operations and giving customers a seamless experience across site brands. The New York Times reported that these retail brands were the first to achieve $1 billion in online revenue in a fiscal quarter back in 2009.
The message can't be any clearer. Delaying analytics investment and deployment impacts critical decisions that can free your capital to invest in profitable outcomes.
Many more retailers will face repercussions for a few years to come. Customers are now more accustomed to shopping online, and they are looking for customer experience as much as a good deal. The tactics of webrooming and showrooming are now embedded in the consumer psyche.
Interestingly, not all retailers are suffering. Tanger Outlets CEO Steven Tanger on CNBC said that Tanger outlet malls and its off-brand stores Marshalls and TJMaxx have done well in the current retail climate. He believes that the current consumer shift has been really happening for a long time. 
"We've been having this conversation for 20 years," he said. "You may recall ... it was called dot-com. And now it's called e-commerce ... [Blaming] Amazon is a convenient scapegoat."
Tanger has a point. Again, chess is not won with just one move or two. It is a series of strategies meant to achieve an objective. And Amazon, The Gap, and Starbucks are proving that analytics investment is the right gambit for staying ahead of the competition.
Pierre DeBois is the founder of Zimana, a small business analytics consultancy that reviews data from Web analytics and social media dashboard solutions, then provides recommendations and Web development action that improves marketing strategy and business profitability. He also has provided his business and engineering acumen at various corporations such as Ford Motor Co. He writes analytics articles for UBM's AllAnalytics.com.
Never Miss a Beat: Get a snapshot of the issues affecting the IT industry straight to your inbox.
You May Also Like
---