Auditor Faults DHS Intelligence Data Sharing
Auditor Faults DHS Intelligence Data Sharing
Limitations in the Department of Homeland Security's IT systems are causing long delays in sharing counter-terrorism information with regional personnel, finds inspector general.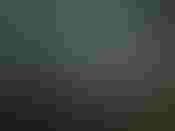 Inside DHS' Classified Cyber-Coordination Headquarters
(click image for larger view)
Slideshow: Inside DHS' Classified Cyber-Coordination Headquarters
The Department of Homeland Security (DHS) is struggling to provide regional fusion centers with timely intelligence information due to limitations with its process of disseminating information as well as with its IT systems, according to a recently released report by the Office of Inspector General.
The DHS collaborated with the Department of Justice to set up state and local fusion centers in 2003 to coordinate counter-terrorist information and data collected by both government agencies and private companies. There currently are more than 20 across the country.
While generally the DHS has been proactive in pushing information to fusion centers and adjusting how it shares information with them based on user experience, the agency is falling behind on providing centers with Homeland Intelligence Reports (HIRs), which contain information the DHS hasn't yet fully evaluated, according to the report.
The DHS uses HIRs to share information with fusion centers on suspicious activities before they are fully vetted. As of March 2010, 144 HIRs were overdue, with 93 more than 90 days behind schedule. These kinds of delays mean fusion centers are receiving information after it's no longer relevant, according to the report.
One fusion center reported receiving an HIR about a suspicious person six months after it was collected, according to the report. Another fusion center official said it can take nine or 10 months for HIRs to be shared with the centers.
"Such delays have led some officials to avoid the DHS process and rely on the FBI to share unfinished intelligence information," according to the OIG.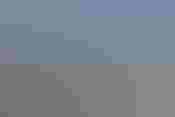 Slideshow: Next Generation Defense Technologies(click for larger image and for full slideshow)
Fusion center personnel also cited limitations with the DHS IT systems and databases available to them as a reason for not receiving timely information.
Specifically, they said they are relying on e-mails for situational awareness and intelligence data rather than using databases the DHS has appropriated because of usability issues, according to the report. Fusion center personnel also said there is only a limited amount of content in the systems for them to access.
Those systems include the Homeland Security Information Network (HSIN), the Homeland Security State and Local Intelligence Community of Interest (HS SLIC) for sensitive but unclassified (SBU) information, and the Homeland Secure Data Network (HSDN), which provides secret-level classified information only to fusion centers that have access.
An inability to search seamlessly across myriad federal systems and department databases that contain intelligence information also is a stumbling block to accessing it, according to the report.
The IG has made a host of recommendations to the DHS to improve how it shares information with fusion centers.
To improve some of the problems fusion center personnel said they were having with access to federal databases, the OIG recommended, among other things, that the DHS improve the organization and search capability within those systems as well as define a strategy to encourage system usage.
The OIG also suggested the agency look into setting up single sign-on for multiple systems and provide the ability to share data across those systems more easily, according to the report.
To facilitate the more timely delivery of HIRs, the OIG is asking the DHS to streamline the review process for unfinished intelligence products, as well as implement a process to include fusion center input on finished products.
Never Miss a Beat: Get a snapshot of the issues affecting the IT industry straight to your inbox.
You May Also Like
---