BI Will Change the Role of IT as We Know It
BI Will Change the Role of IT as We Know It
IT's role within an organization has always been a critical one, but the advancement of business intelligence and data analytics will make IT exponentially more strategic.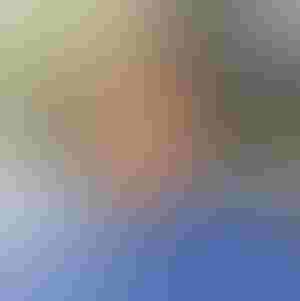 At the beginning of this year, Gartner named 2017 as the year organizations become more data-driven; I couldn't agree more. Top that off with projections that the global big data market will reach $122 billion in revenue by 2025, and it is safe to say that data is the heart of the future for businesses.
But really it isn't the data that should be the star of the show; it's what you do with it that matters; how does a company use the "I" in "business intelligence". Capturing all the data possible won't mean a thing unless you put it to work. In a "data and analytics everywhere" world, IT professionals with their finger on the pulse of data analytics are well poised to do just that.
Let's look at three ways that BI will change the role of IT as we know it, making the department — and as a result, the company — smarter, stronger and faster.
IT will be smarter
IT professionals who are truly in-the-know about their network are always better prepared for any situation that may come up. With the sophisticated BI tools available today, gathering knowledge is becoming easier to do. IT will be able to take advantage of real-time data to predict and prevent issues before they occur, minimizing the potential impact for their users and their business. As a result, data management and analytics will extend from the core to the edge of the organization.
Moving forward, making the most of data and using BI tools will allow data and analytics professionals to assume new roles and take on even more responsibility within an organization. So much so that, according to PricewaterhouseCoopers, data analytics is set to create 2.7 million new jobs by 2020. The skills required are no longer just the ability to understand large data sets, but to know more about how the business works, and to find new dimensions to measure where we are. At Lifesize, we deal with millions of minutes of video and voice metrics. Being able to slice and dice the data in new ways helps us keep our customers happy, run our business better and understand where we need to invest to grow.
IT will be stronger
The role of IT typically has been one of a producer/supporter, but when you add data analytics into the mix, it will become an enabler – a role that fosters collaboration around data with all departments in the company. Because of this, it is imperative that IT has a strategic seat at the table, which will help the organization make quicker, business-critical decisions driven by data that impact the bottom line.
Going one step further, predictive analytics will become even more important. It is reported that the top goals of data and analytics investments include improving customer relationships, making business more nimble and responsive and changing the ways operations are organized. Each of these goals is an important aspect of running a successful business.
For a company to leverage the data to identify key answers to hot topic issues and then deploy the right solution in a timely manner undoubtedly gives a competitive advantage. Predictive analytics forces IT to focus and identify the most important KPIs to run the business and drive attention there, which allows IT to take action in real time or even prevent a service outage. This will change how products are built, how customers are treated, and how money is spent.
By taking data from just this past year, we have been able to proactively track where problems may be happening before users are heavily impacted. At our scale, if calls are impacted by even a tenth of a percentage point, we could have hundreds of upset customers. Having a 360-degree view of our customer's experience lets us make sure that we have what we need to fix the problem and, more importantly, enables us to communicate to the customer what issues we may be experiencing.
IT will be faster
Today's customers (both internal and external) are savvy, demanding and in more control than ever. There is the acute user expectation of always on, always-available technology. In customer service technology support, the ability to quickly troubleshoot and diagnose problems is vital for customer satisfaction. Having the knowledge to take preemptive action rather than waiting until a problem or breakdown occurs will streamline operational processes in a way not seen before.
Business intelligence offers IT departments the ability to proactively flag issues with the network, like insufficient bandwidth; spend IT dollars more efficiently; better understand its install base; and ultimately take a front and center role in serving the customer and organization to its fullest (really the holy grail).
Products that focus on machine learning and predictive analytics, along with those that allow insight to all the data in a single pane, are at IT's disposal, giving back time taken away from having to view data from 10 different sources and 10 different tools. This functionality makes IT's job easier and quicker, creating greater value for the customer in the most efficient way possible for the business.
There is no question that IT's role within an organization has always been a critical one, but the advancement of business intelligence and data analytics will make IT exponentially more strategic. Without question, the next-gen IT department will be strong, smart and quick, propelled forward by data.
As Lifesize CTO, Bobby Beckmann leads a multinational team of engineers and developers to deliver continued innovation, scalability and reliability to the Lifesize cloud-based software service, HD camera and phone systems. With more than 20 years of experience, Beckmann helps Lifesize build on its reputation for innovations, recent momentum and usher in the next chapter of the company's innovation.
Never Miss a Beat: Get a snapshot of the issues affecting the IT industry straight to your inbox.
You May Also Like
---