CIO, Meet the Chief Talent Officer
CIO, Meet the Chief Talent Officer
How technology and the new workforce are changing the enterprise dynamic.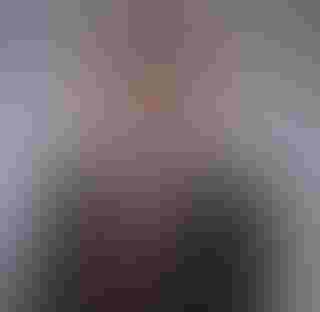 Today's workplace looks nothing like it used to. The newest generation of workers has changed the face of the modern workforce entirely – technological, socioeconomic and employment trends have led to new ways of thinking about and approaching work across every industry.
According to a recent Gallup poll, 60% of millennials are currently open to new job opportunities, and more than 20% have changed jobs in the past year – three times more than the number of non-millennials who have done the same.
In this new climate, it's no surprise that one of the biggest challenges enterprises are facing is in attracting and retaining top talent. Technology plays a major role in the battle for talent. Today's millennial employees expect to have the latest digital tools and services at their fingertips at all times, and many may be more loyal to the technology they need to do their jobs than to the job itself. If employees do not have access to the right tools, they are likely to seek opportunities elsewhere.
To manage this, companies must closely align efforts at the highest levels: CIOs and Chief Talent Officers will need to partner to ensure they can provide the proper technology to the workforce, while also securing key assets and keeping costs low. When IT can successfully partner with HR, companies ultimately will be better prepared to navigate the modern workforce dynamic.
The Changing C-Suite
Technology is no longer just a concern of the IT department. It touches all aspects of every modern business, every day. Enterprise businesses must shift the dynamic in the C-Suite, in order to ensure technology is being used in a way that most benefits the company. The CIO should be at the center of decisions about the organization's overall strategy, given technology's impact on all elements of business.
CIOs must also be cognizant of how their technology platform affects employees. They should consider how to offer the latest tools at low cost, while also making sure the available technology is user-friendly and efficient. In turn, Chief Talent Officers and the HR department cannot ignore technology. Rather, they must begin to make technology a core part of their retention and recruitment efforts. As part of the changing dynamic, many companies have already begun to restructure business units and teams to allow for better collaboration between departments.
The BYOD Evolution
The enterprise is experiencing a consumerization of IT, a phenomenon where workers are blending their personal technology with enterprise tools, rather than drawing a line between their own devices and corporate technology.
Initially, this led to the popular "Bring Your Own Device" (BYOD) trend. Companies began to allow employees to use their own laptops and mobile phones at work. However, despite being able to offer more flexibility with BYOD, companies have been challenged with securing important company data on employees' personal devices. Now, many businesses, especially those in highly-regulated industries such as finance and law, are exploring new hybrid models when it comes to mobile device management. Carriers are beginning to offer solutions that give employees options in customizing their devices, while also making monitoring and maintaining devices simpler for businesses. This hybrid approach to BYOD gives employees access to the tools they need, while also ensuring more advanced security measures and lower costs to businesses.
A New Security Mindset
When any company, regardless of size or level of technical sophistication, considers implementing new technology, the business must evaluate the potential for security breaches. It's an unfortunate truth, but there is always some level of risk associated with the introduction of new systems. However, fear of a breach cannot stop businesses from adopting the tools they need to satisfy employee needs.
In the past, security vendors may have worked with businesses to set firewalls and other security protocols that were seemingly impenetrable. Today, a static approach is no longer an option. IT teams must adopt a new security mindset, in which they expect that breaches will occur, and work to mitigate them. For example, companies that offer flexible work options should expect some level of risk when employees bring devices outside of a centralized network, and should implement security policies and protocols upfront to manage that risk.
Businesses can begin to implement a new security approach by incorporating systems that are based on Internet-centric networks with flexible underlying technology, such as software-defined networks, rather than traditional, closed-off corporate networks. These networks can be adjusted to provide more bandwidth to specific areas as needed if a security breach does occur.
As technology continues to evolve, the way we work will evolve along with it, creating an increasing need for businesses to offer flexibility in the tools and services they offer to employees. Companies that can put technology front and center when it comes to talent will be best prepared to face the challenges ahead.
Will Hughs is Head of Fixed and Unified Communications for Vodafone Americas.
Never Miss a Beat: Get a snapshot of the issues affecting the IT industry straight to your inbox.
You May Also Like
---