Four C-level Analytics Secrets to Grow Revenue
Four C-level Analytics Secrets to Grow Revenue
Putting data and analytics tools into the hands of business users is one key to developing a data-driven organization.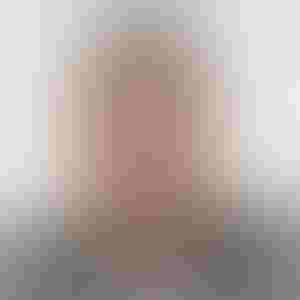 According to a report by Dun & Bradstreet, "organizations driven by data and insights are 39% more likely to report year-over-year revenue growth of 15% or more."  Yet, nearly every company struggles to effectively leverage this data to do just that.  
Data is a critical enabler and can be a competitive differentiator, but only when used properly and by more than the IT staff. Organizations need to turn everyday business users into data analysts who can employ data to predict outcomes and positively impact company growth. It's essential that C-level executives create a data strategy that moves beyond operational efficiency and institutes best practices for creating analytical insights. To do that, executives must:
Manage the diversity of your data and users

Establish trust in the data by ensuring the data is accurate

Build the business user's data literacy through demonstrating the power of the data and encouraging users to work with it through the availability of simple data technologies

Master the complexity of data by showcasing how to bring various datasets together to address even the most complex of business problems
How one company did it: Real-world success story
By building a data-driven culture based on collaborative analytics and data intelligence, our company evolved from historical reporting and operational efficiency to having deeper analytical insights, using data to positively guide our growth. Below are the analytical secrets to our success, which fueled a 24-month financial turnaround that saw top-line progression and an optimized bottom line:
Sales & Marketing Alignment – The most impactful change we made was to align sales and marketing under one "Operations" organization. While it's widely reported that the percentage of marketing analytics spend will increase 200% over next 3 years, what's not emphasized is analytics alignment and evolving from operational measurement to analytics insight. From an analytics perspective, alignment goes beyond gaining agreement on which KPIs are on a dashboard. Customer segmentation, target customer prioritization, and marketing contribution to revenue and pipeline must be collectively agreed upon to optimize the team's efficiency and performance. By collaborating on operations metrics, we were able to increase our sales qualified leads and win/loss ratio on marketing generated opportunities, despite a 48% decrease in marketing program spend.
Data marketplaces encourage collaboration – Dun & Bradstreet's report states that "organizational silos, isolated data and disparate metrics impede organizations' ability to get actionable insights from data." In our experience, we found it helpful to establish a centralized data marketplace where workers of all skill-levels can post assets, review colleagues' output, and leverage work created by others. Ultimately this promotes cross-departmental collaboration, so groups don't show up to the same meeting with different numbers, and it ensures all employees have easy access to trusted, peer-reviewed data. The result is faster, more agile data-driven decision-making. This data marketplace can grow organically through a shared drive, it can be created by IT, or it can be a vendor-provided solution. There are pros and cons to each approach, but the important part is the organizational commitment to the concept.
Embracing self-service while maintaining data governance – To accelerate revenue, organizations must bridge the agility required by the business with the governance required by IT. To do so, data access must transcend data silos and break through tribal process that limit cross-functional analytics. Data and analytic models/processes need to be secured and curated in a marketplace as a shared resource, and align with the business strategy.
In most organizations, data is available, but not accessible. We hear of IT creating data lakes that are functionally useless to the end user. Self-service analytics increase agility because individuals throughout the organization can produce insightful reports with minimal IT support. Yet, organizations must walk a fine line in between agility and data quality. Make sure that the business can execute on its data strategy and IT gets the control it needs to ensure governance and instill trust.
Self-service data science – Like most enterprise companies, we have only a few data analysts and one data scientist. We empowered the analysts with self-service predictive analytics tools, to create more insight than before. By putting data into the hands of each user, they are able to generate reports and visualizations without formal training in coding languages like SQL and SAS; thereby, allowing the core data science team to perform more intensive analytical processes. 
Implementing change and turning a company's data strategy around to put the power in the hands of the everyday business user is no easy task, as we can attest. Yet, the business results are inarguable. However, industry analysts point out while it is good for business users to have the ability to analyze data, IT must ensure that individuals are trained properly; all self-service initiatives align with business outcomes and there is a strong data governance model in place. It is finding and striking that right balance in your organization that will be key to success.
Ken Tacelli is Chief Operating Officer at Datawatch Corp. Prior to joining Datawatch, Ken was senior vice president of Worldwide Sales for Skillsoft and held positions at Open Text Corp, CA Technologies, IBM, Metatomix and EMC. Ken was an Infantry Officer in the United States Marine Corps.  He received a B.S. from Westfield State University and an MBA from Northeastern University.
Never Miss a Beat: Get a snapshot of the issues affecting the IT industry straight to your inbox.
You May Also Like
---