Grocery Giant Kroger's Data Side Hustle
Grocery Giant Kroger's Data Side Hustle
Inside Kroger there's a data science insights organization called 84.51° that leverages the huge data assets of the grocery giant, providing help to consumer packaged goods companies during these volatile times.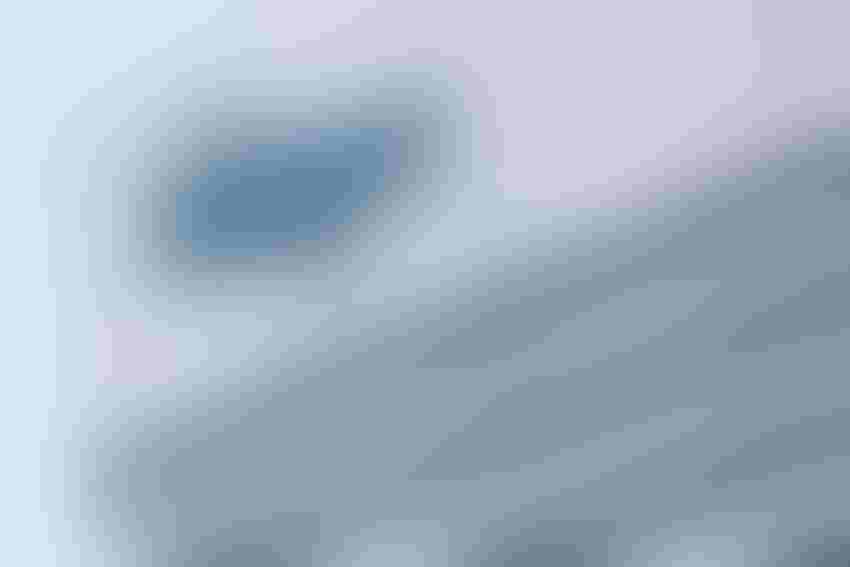 Kristoffer Tripplaar via Adobe Stock Photos
When you are the largest supermarket operator in the United States by revenue, you don't really need a side hustle. But a highly successful retail business like Kroger generates more than just revenue from sales of groceries to consumers. Kroger also has years of longitudinal data about those customers' buying habits -- something that is in high demand by consumer packaged goods (CPG) companies that have struggled over the last several years through a pandemic, a supply chain crisis, and now an accelerated rate of inflation.
Providing insights about that data is the idea behind 84.51°, a retail data science insights and media company operated by the grocery giant Kroger. It's named after the longitude of its headquarters in Cincinnati, and it chose the longitude as a name because it is looking longitudinally to follow the journey consumers take in the store with the brands they buy.
The Value Proposition
"We've got a very, very robust first-party transactional data asset that is impressive both in its magnitude of 60 million households and 2 billion transactions a year, but also in its grain and the persistence of what we see," says Emily Gibbons, the lead for the data science organization that supports the insights business. "About half of these folks we see every single week, and we've been seeing them for over five years."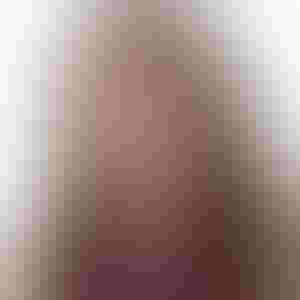 Emily Gibbons, 84.51° data science lead
The organization is highly integrated with the Kroger merchandizing organization to help drive operational decisions being made in-house and in the stores. For instance, insights can be applied in the Kroger customer loyalty program and also in providing personalized relevant targeting to customers. But for the past few years, it has also been available in the form of a commercial data service offering to Kroger's CPG partners. Gibbons says that the volatility in the market during that time has driven demand for such insights.
"When we originally piloted Collaborative Cloud as a product in late 2019, early 2020, that was the beginning of the pandemic. It became such a heavily utilized tool for ConAgra, who was our initial pilot partner," Gibbons says. "They wanted to understand what's going on with the supply chain now that there is nothing left on the shelves and are people switching from my brand now that I'm out of stock. We are seeing the same thing now because there are still supply chain issues in some areas."
Now, in 2022 and early 2023, inflation has been a key concern as customers are again changing their shopping behaviors as their wallets keep shrinking.
"There are a lot of different strategies for how to tackle inflation," Gibbons says. "I think everyone is looking for how do I help my customers still meet their needs," so they can still be a choice that the customer makes.
These volatile times are driving the demand for the kinds of insights that can be provided by 84.51°.
"If you think about the trends from the pandemic, first no one ate out. Then as the pandemic was nearing an end, everyone was eating out. Now inflation and honestly health differences in what people want to eat has meant a lot of changing dynamics in the world," Gibbons says.
What About Data Privacy?
When you have such an intimate window into consumer behavior the way Kroger does, you also have a responsibility to protect the privacy of those customers. Gibbons says it has always been an important focus, and now, as more privacy regulations come online it's an even higher priority.
"There are changes that are coming, and it is an ongoing conversation for us organizationally," she says. "How do we want to think about our longer-term data strategies in a way that enables us to create transparency with consumers and create the right options for how we are leveraging information."
Data clean rooms, a way to share data in a protected privacy environment, are one of the things that CPG companies want.
"It's something we are looking to provide, but we are still working through what our strategy around clean room ultimately needs to be and should look like," Gibbons says.
The Data Science Talent Crunch
Another part of the value proposition that an organization like 84.51° offers is access to data science that may be out of reach for some smaller organizations because they don't have access to the talent they need to do it.
"A lot of our clients aren't really in that space. They're brand builders, they're not data scientists, so they need support in that area," says Gibbons. She says her organization has been working with them to think through their structure as they build out those functions internally, including tools.
They've also created "starter kits" or packages for clients so that they can quickly segment customers to understand how they are engaging across categories and understand how promotions have been performing.
"We've built out the component packages so that it's easier to dip your toe into cloud and get value back without needing to go super deep into Python and PySpark," she says.
For its own part, 84.51° has a program for recruiting talent from universities and also growing that talent from within.
Advice to Others
Gibbons has this advice to organizations pursuing a data science practice: Keep it prescriptive to your strategy and focus on application.
"Simple solutions can solve difficult problems," she says. "If you're so focused on complexity, you are going to spend a ton of money building complex things that people don't know what to do with and that they don't trust. You build trust with simplicity. Then leverage ROI you get from that simplicity to invest in complexity. That's the path I try to coach our clients on as they build their teams."
What to Read Next:
2023 Data Privacy Outlook for Global Businesses Is Messy
AI Governance: Risks, Regulations and Trends for Enterprises
Data Strategy: Synthetic Data and Other Tech for AI's Next Phase
Never Miss a Beat: Get a snapshot of the issues affecting the IT industry straight to your inbox.
You May Also Like
---