How Data Can Drive Skills Development and Performance
How Data Can Drive Skills Development and Performance
ADP's Jack Berkowitz shares how pro golfer Patrick Cantlay uses data to see his strengths and weaknesses and why he calls data "key to his game."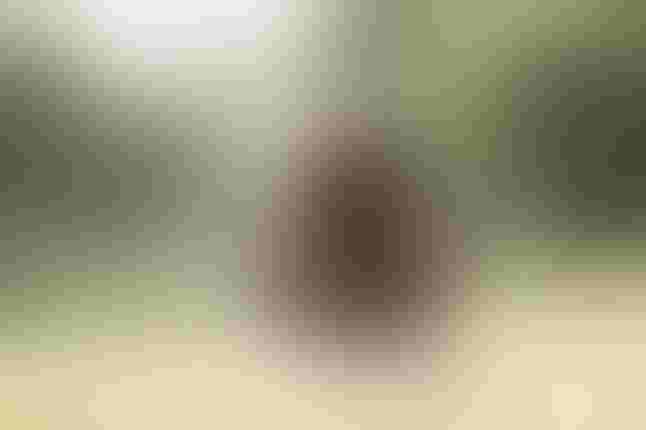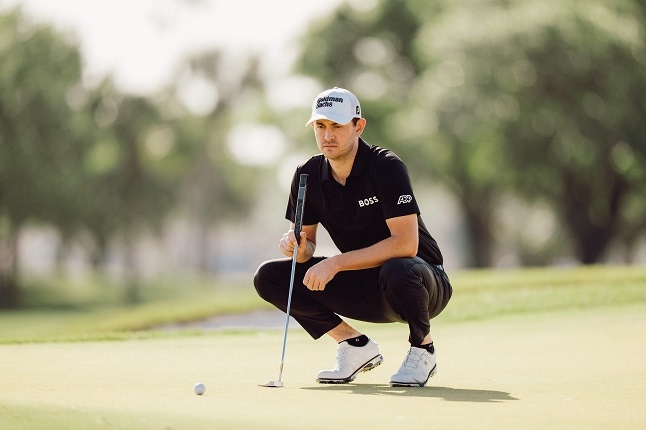 Pro Golfer Patrick Cantlay
Christian Hafer
One of the best parts of my job is imagining new ways for data to transform the way businesses and people work, and the growth they achieve. The ability of data to power performance is true no matter what your field. Take, for instance, Patrick Cantlay, who at age 30, is an eight-time PGA TOUR winner. On the golf course, he's described as focused and down to business -- "linear, direct, cerebral" are some of the words used. Data is key to his game. Cantlay relies heavily on his caddy, for instance, to relay every bit of information (wind direction, hole locations, breaks in the green). His coach characterizes himself and Cantlay as "economists," focused on how they make Cantlay's game increasingly efficient. 
"Data in golf is extremely valuable if used correctly," Cantlay recently shared with me. "It removes any bias you may have around how good or bad you think you are. It allows you to be very specific with your practice." Cantlay benchmarks himself not only against prior performances in specific events, but also against his last and previous years' statistics. The data allows him to see his strengths and weaknesses, as well as the results when he implements different improvement strategies.
It's an approach that can be applied in today's workplace to help drive employee and business performance, too.
People Analytics at a Micro Level
Organizations today have a great deal of data about their employees. Human capital management systems can show key metrics like labor costs; turnover; cost per hire; attendance; diversity, equity and inclusion; and engagement. 
However useful this data is, it's often considered on the macro level. The next natural step is to use data to personalize the employee workplace experience and support individual performance. When it comes to people data, it's important to remember that there are human experiences behind each one of these data points. People analytics, for example, could help identify employees who are ready for management training, prime for reskilling or even at risk for leaving the organization. 
As an example, consider an employee who might have become a member of your team after the company merged with another organization two months ago. Their engagement is low; they have missed four out of six weekly pulse surveys. They haven't been promoted in over two years and they are underpaid compared to their peers. But when you look at their reviews, they're a high performer, someone you don't want to lose. There's something in play that's hurting their performance, and in turn, the value they're capable of delivering to the organization. 
All this data should exist within your HCM system -- engagement survey scores, pay scale, job position and title, performance reviews and training. HCM software should be able to bring this information to the surface easily so that this employee's team leader can immediately respond with tailored support and resources. Too often, however, this involves drawing data from numerous sources that may be isolated in silos. But to take meaningful action, leaders need access to information about their people's skillsets, including their strengths and any opportunities for skill development. Benchmarking data on job roles drawn from both internal and external sources can offer additional insight, helping leaders understand their talents' experiences within the context of their business and industry. Perhaps in the above example, it's determined that the employee should take an analytics course -- a skill in high demand and a requirement for two potential career paths that could be a strong fit. Such data-driven insight can help the team leader focus on areas for growth and individualize the coaching they provide.
Insights and recommendations like these, derived by comparing similar individuals at similar companies and geographies, can greatly support diversity, equity, and inclusion efforts too. Benchmarking data sheds a bright light on compensation, ensuring that employees are getting paid equitably when compared to peers in the company and in the industry. 
Data That Drives Individual Performance
Cantlay constantly collects information about his performance and uses it to improve his game. Looking at the data helps him gain objectivity when analyzing his rounds. "It allows me to remove any emotional bias about how I felt I performed and look purely at the numbers for that given day or tournament," he explains. Over time and multiple tournaments, he accumulates a large enough sample that he can see trends. This information then influences his practice goals. "It could be as broad as improving my iron play, or as specific as improving my shots from 150 to 175 yards." What's impressive about Cantlay's approach is his dedication to collecting objective data and his willingness to use that data to improve his performance. 
Organizations can do this also. As an example, by surveying employees over time, leaders can collect information on employee engagement. Engagement, in turn, drives performance, retention, growth and satisfaction. By collecting employee feedback and sentiment data, we can gain an understanding of what an employee needs to be successful.
Unfortunately, surveying requires a bit of both art and science. Beyond designing surveys, deploying them, and reviewing the results, the most critical component is making sure you're asking the right questions at the right moments in time. The right questions help to predict behavior. At the end of the day, the goal of measuring employee feedback is to drive desired behaviors in the organization. An annual or even quarterly pulse survey may provide an overall "feel" for what is happening in the culture. However, it will not generate specific and useful feedback that a leader can use to help an individual employee grow.
What's needed are research-based, validated surveys that touch the employee at different points in the employment lifecycle. These surveys should be based on dates or specific events, such as onboarding, the completion of a performance review or weekly check-ins with a team leader. 
The final challenge is taking all this knowledge and applying it. To apply data to drive performance within an organization means tapping into all of the data points available to you to help those who perform the work. This includes department and organization structure, salary ranges, locations, and functions to performance reviews and benefits enrollment. Understanding these datapoints within context of each other can help leaders build an environment in which their employees can thrive.
People data has never been more important than it is today, following the past few years of reflection and reprioritization. The pandemic permanently shifted traditional expectations of work, as workers – driven by social and economic stressors – have begun to rethink the notion of job security and how work fits into their lives. This shift is taking place during a period of time when employees have more power and choice than ever before. The shifts in employee sentiment have left employers to navigate new expectations of career choices and job roles, and purpose.
The good news is that we now have data to personalize and improve an employee's workplace experience. Employers have access to the insight needed to explore new ways of cultivating their talent and unlocking growth. This data-driven approach can have real impact on performance -- on and off the course.
Never Miss a Beat: Get a snapshot of the issues affecting the IT industry straight to your inbox.
You May Also Like
---