IT Jobs: How To Master Applicant Tracking Systems
IT Jobs: How To Master Applicant Tracking Systems
Applicant tracking systems don't decide who gets interviews, but they do play an important role. Here are five ways to make your IT resumé stand out.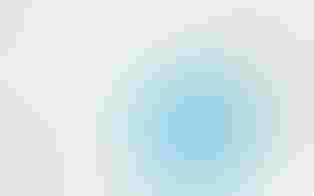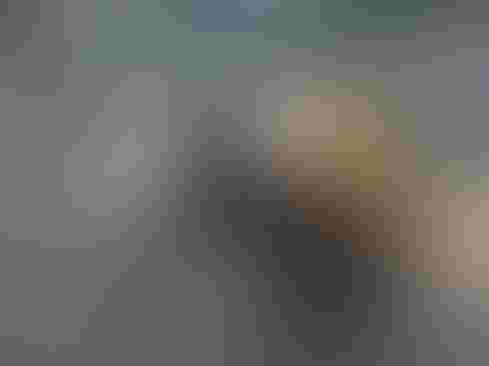 IT Dress Code: 10 Cardinal Sins
IT Dress Code: 10 Cardinal Sins (Click image for larger view and slideshow.)
It's no secret that some people lie on their resumés, but IT job candidates are among the worst offenders. According to a recent CareerBuilder survey, IT job seekers rank as the No. 3 most-dishonest job seekers.
One reason: IT candidates feel pressure to make it past a company's applicant tracking system -- the tool that some businesses use to vet and organize job candidates -- so they embellish the truth.
"There's this perception that their resumés will be vetted by a computer, so if they don't list the keywords and skills that the company is looking for, they may not get a call," said Matt Rivera, VP of marketing at IT staffing firm Yoh.
That's a common misconception, said Susan Vitale, CMO at iCIMS, a talent acquisition provider. Businesses use tracking systems to sort and organize candidates so they're not lost in the shuffle -- but recruiters and hiring managers still make the decisions.
[How does your job stack up? Read IT Salaries: 8 Cold Hard Facts.]
While the systems alone don't determine who gets an interview and who doesn't, they still play a role in your job search. Here are five things you can do to make your resumé stand out.
1. Understand how applicant tracking systems work
Businesses rely on the systems to streamline recruiting, organize candidates, and help with federal compliance requirements associated with Equal Employment Opportunities, Vitale said. Screening questions that many of them ask will vet whether some candidates are physically capable of performing a job, if that's a requirement.
"If someone needs to be able to lift 50 pounds in a warehouse, for example, recruiters will use that as a screening question so they can show that a candidate wasn't selected because they couldn't meet the requirements of the job," Vitale explained. "Screening questions are used to get the basics early in the process. Candidates are still in the ATS even if they don't meet the requirements -- it's not like they get deleted."
2. Be smart with keywords
It's common to see resumés that are flooded with keywords such as "IT manager" because candidates want to increase the odds that the tracking systems flags their resumé as a potential match. This method often backfires, though. "Generally speaking, using keywords is a good idea, but overusing them or misleading potential employers is a practice that is usually frowned upon by recruiters," Vitale said.
Instead, candidates should focus on using the right keywords -- and using them appropriately. For example, if you're an expert in Salesforce, use iterations of its name within your resumé, such as Salesforce, Salesforce.com, and SFDC, Vitale advised. Because every recruiter may use different language to search for a skill, this will improve the odds of your resumé being flagged.
3. Adhere to proper format
Applicant tracking systems often feature parsing technology that divides resumés into different fields -- such as skills, education, and experience -- to make them easier to search. It's important that you use standard subheads to make this information more searchable. "Make sure you're putting your skills and experience under corresponding headlines so the parsing engine knows that's where it should go to find the information. If you're a Java expert, you want the system to find that skill."
4. Creativity is OK
Years ago, candidates were often disappointed after submitting a carefully designed resumé only to find that the system couldn't read it properly and converted it to a text file, Vitale said. Many candidates today still believe that resumés should be plain-vanilla, but that's not true anymore.
"You can be creative and use graphics in your resumé and -- in most cases -- not have to worry about whether your file is a doc, jpeg, or tiff. You don't need to make it as vanilla as many people think -- but, depending on your role, don't go over the top with design."
5. Embrace mobile job searches
Searching and applying for jobs is no longer something you can do only from your desktop or laptop: About 30% of job applications are now sent via mobile devices, Vitale said, a statistic that has skyrocketed over the past few years.
Since many applicant tracking systems have the option to apply for jobs directly from a mobile device, you should be prepared to do so when one piques your interest. "It's important for on-the-go job seekers to keep and up-to-date copy of their resumé on Google Drive or Dropbox so they can quickly and easily apply for jobs from anywhere, at any time," Vitale said. "After all, timing is everything when it comes to a successful job search."
If the world weren't changing, we might continue to view IT purely as a service organization, and ITSM might be the most important focus for IT leaders. But it's not, it isn't, and it won't be -- at least not in its present form. Get the Research: Beyond IT Service Management report today. (Free registration required.)
Never Miss a Beat: Get a snapshot of the issues affecting the IT industry straight to your inbox.
You May Also Like
---