Microsoft SQL Server 2012 Vs. Oracle: Customers Voting
Microsoft SQL Server 2012 Vs. Oracle: Customers Voting
Despite licensing cost increases, early-mover customers give upgrade to Microsoft's flagship database the nod on affordability compared to Oracle and IBM offerings.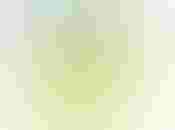 12 Hadoop Vendors To Watch In 2012
12 Hadoop Vendors To Watch In 2012 (click image for larger view and for slideshow)
Microsoft SQL Server 2012 became generally available last week, and Microsoft is busy promoting the many reasons Oracle Database customers and existing Microsoft SQL Server customers should consider migrating. Lower cost is the promise to Oracle customers, while new and existing customers alike get upgrades over SQL Server 2008 R2, such as high-availability and scalability features.
Talking to SQL Server 2012 early adopters, it's clear that cost considerations usually clinch the choice of the database, whether it's used in transactional or data warehousing deployments. And that's despite the fact that SQL Server 2012 will be more expensive than its predecessor when deployed on high-end servers because Microsoft has changed its licensing approach.
"We've added a lot of high-end data-center management capabilities, so we're moving to the standard industry practice of charging per core rather than per processor," said Eduardo Rossini, a Microsoft VP of SQL Server Marketing. Data center and cloud capacity is now widely measured per core, so it makes sense to charge that way, Rossini told InformationWeek.
[ Read more about the road to Microsoft's long-awaited upgrade. See Microsoft SQL Server 2012: Big Data Power Incomplete. ]
Under the new licensing terms, customers using high-end servers with 8-core and 10-core processors will pay about twice as much to license SQL Server 2012 Enterprise Edition than they paid per processor for SQL Server 2008 R2 Enterprise Edition, according to an analysis by Directions on Microsoft (and republished by Microsoft Certified Professional Magazine). There's a cost break for many customers now using SQL Server 2008 R2 Datacenter Edition, but costs are still higher for SQL Server 2012 deployments on 4-processor, 8-core and 4-processor, 10-core servers.
Even with these changes, Rossini says Microsoft's flagship database remains less expensive than either Oracle Database or IBM DB2. For Microsoft and the SQL Server 2012 early adopters we spoke to, comparisons inevitably turned to Oracle's market share-leading commercial database.
The city of Virginia Beach, Va., for example, has been using both Microsoft SQL Server and Oracle Database for years, but workloads have steadily shifted over to Microsoft SQL Server, according to Elena Balitsky, team leader of the Virginia Beach Database Administration Group.
"If we can provide the same level of service [with either database], the choice is always Microsoft SQL Server," said Balitsky, who added that about 80% of the city's transactional workload now runs on SQL Server versus 20% on Oracle.
It's all about cost, Balitsky explained, noting that Oracle Database deployments are about 40% higher than comparable Microsoft SQL Server deployments. What's more, Oracle DBAs earn 30% to 40% more than SQL Server DBAs in the Virginia Beach area, she said, and it's difficult for her department to justify the higher salaries. Virginia Beach recently migrated Tow Tracker, an internally developed .Net application used to track the towing of illegally parked automobiles, onto SQL Server 2012.
A former Oracle consultant, Balitsky said Microsoft SQL Server has "come a long way" over the last seven to eight years, with "huge advancements in 2005, 2008, and again in 2012." Nonetheless, Balitsky said the two products still aren't yet comparable and she believes the city will continue to use both databases. The city's geospatial mapping system, for example, still runs on Oracle. Microsoft has stepped up SQL Server geospatial data support in recent releases, but Balitsky said the city has made too many investments in its Oracle-based deployment to make a switch.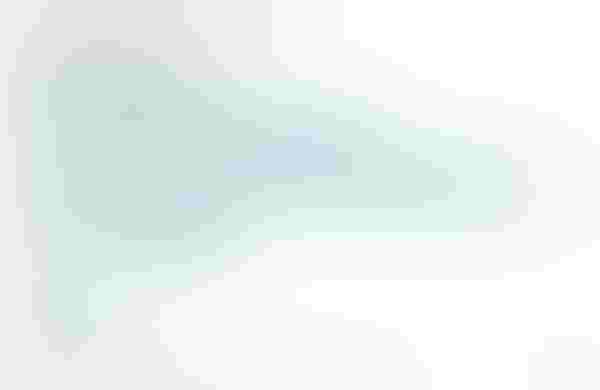 As shown in our recent "InformationWeek 2012 State of Database Technology" report, IT professionals are generally satisfied with their databases, but they put cost considerations dead last among five attributes. On a scale of one (very dissatisfied) to five (very satisfied), 760 survey respondents gave database "features" a mean average score of 3.9; "performance, security, and scalability" scores of 3.8; and "licensing cost and terms" a 3.1. And as shown above, a majority (53%) characterize database licenses as either "somewhat overpriced" (37%) or "highway robbery" (16%). SQL Server 2012 As BI Platform
We didn't break out our database satisfaction scores by brand, but by all accounts Microsoft SQL Server has gained share in recent years on the strength of its competitive cost. That's particularly true for data warehousing and business intelligence deployments, where SQL Server's build-in Integration Services, Reporting Services, and Analysis Services, along with front-end options including SharePoint and Office Excel, have helped fuel market share gains in recent years.
When digital ad services firm Havas Media started planning a BI deployment two years ago, the promise of employee and customer self-service is what clinched the choice of SQL Server over BI alternatives from MicroStrategy and Oracle, according to Tony Jaskeran, head of BI at the London-based firm. In particular, he says, the combination of Microsoft's PowerPivot in-memory add-in for Excel and Excel Services lets the firm share analyses and reports with customers through the SharePoint portal.
"We don't have a large information services team, so we wanted a technology that would give our business users ownership of the data with an ability to build their own reports," Jaskeran explained.
Havas initially deployed on SQL Server 2008 R2 early last year, but by fall it was testing SQL Server 2012, hoping to exploit new column-store compression capabilities. Havas completed a three-month migration of its production data warehouse to SQL Server 2012 in March.
The Havas deployment, which is used to track search and impression clickstream data, is big and destined to get bigger, as it's currently analyzing data from only two of 10 ad servers. The database already holds 100 terabytes of data, and the firm is adding 300 million new rows of data each day. That's an impressive scale that would have been hard to sustain on 2008 R2. Jaskeran says SQL Server 2012 upgrades including columnar compression have contributed to a 25% improvement in ETL (data loading) and query performance, compared to Havas' 2008 R2 deployment.
Havas also plans to exploit Power View, an in-memory data visualization interface introduced in SQL Server 2012, but the firm has just started to experiment with dashboards based on the technology.
To get all 10 ad servers online and handle long-term growth, Jaskeran says Havas will likely need to upgrade to the SQL Server 2012 Parallel Data Warehouse (PDW) edition, but that's not in the plan or the budget for this year, he said. PDW provides an option to scale out by exploiting massively parallel processing.
One SQL Server 2012 migration caveat from Balitsky: check the database compatibility of your third-party apps before assuming you can migrate. Virginia Beach wants to take advantage of SQL Server 2012 AlwaysOn high-availability features with as many applications as possible, but Balitsky said most of the city's third-party applications that run on SQL Server have yet to be certified on new database.
We're only one week into the general availability of Microsoft SQL Server 2012. It could be a year before an anticipated wave of migrations really gets rolling.
Our State Of Storage 2012 report highlights promising new technologies that aren't yet on most respondents' radar and offers advice as you plan your 2012 storage strategy. (Free registration required.)
Never Miss a Beat: Get a snapshot of the issues affecting the IT industry straight to your inbox.
You May Also Like
---