Mobile World Congress: Are Wearables More Fragile Than Fun?
Mobile World Congress: Are Wearables More Fragile Than Fun?
Mobile health apps and wearables on display at MWC are cool and beneficial, but privacy issues lie in wait.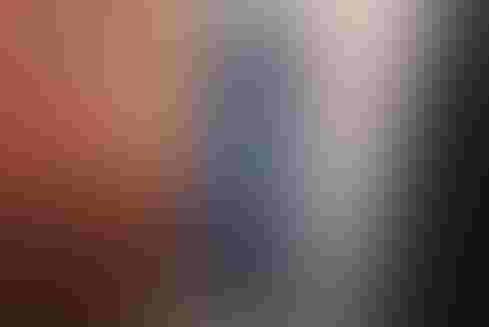 FitBit Flex activity tracker.
Last week I watched Barcelona battle out a two to nil win against Manchester City in European Champions League soccer, and this week I'm in Barcelona for the champion event of all things mobile -- Mobile World Congress.
To put the massive scale of the conference into perspective, there are approximately 65,000 attendees. That's almost 20,000 more than the attendance at the aforementioned football match, where the likes of Lionel Messi (who scored a goal) parade their skills in front of the Manchester crowd. And while I'm not expecting to rub shoulders with the Argentinian maestro, I do anticipate being blown away by the latest cool tech in mobile, connected cities, and the Internet of Things.
One aspect of the show I'll be sure to check out is wearable computing -- especially connected health, fitness trackers, and health monitors. I'll be able to do this in real-time, since FitBit, a leading provider of wearable device activity trackers, is offering attendees a FitBit FLEX device to experience wearable tech as they pace the conference halls.
[MWC, the premier mobile trade show, will once again show plenty of smartphone goodies. Read Mobile World Congress: 5 Hot Gadgets]
I'll be able to monitor my activity, including the number of steps I take. Then I'll be able check out my results to confirm what I'll probably know already -- that my feet are tired, sore, and blistered from walking across a conference area that's one mile in length.
Aching feet aside, I've no doubt that health fitness trackers are fun and beneficial. If you're an athlete or just a jogging fanatic you can monitor your fitness goals and boast to family and friends via your personalized web page. Or if you're on a weight loss regime you can upload data from your smart-scale to your connected mobile app to check progress -- even using the app to earn badges of achievement as you strive to shed those extra calories.
Of course, there's an enterprise play too, with devices like Fitbit finding a place into corporate wellness programs; proactively helping reduce sick leave days and healthcare costs, while increasing employee productivity.  
All good you might say, but there are management aspects of wearable health monitoring (both at an individual and enterprise level) that require some careful thought -- especially in the area of security and information privacy.  
At an individual level, for example, I might have no problem gloating about my fitness with family and friends, but perhaps less so in a work context. So along with other sensitive and personally identifiable information, I'd want the data generated by fitness apps (on, let's say, the connected smartphone I use for work in a BYOD program) containerized and private. Similarly, as an enterprise security professional, I'd want to ensure that the influx of health related apps ("health apps" is the No. 1 category on the Apple app store), is carefully monitored and controlled to protect against damaging malware -- checking the security fitness of fitness apps, so to speak.
Apart from the more obvious security issues, the advent of wearable tech, ubiquitous connectivity, and big data may introduce more taxing privacy issues. So imagine a dystopian nightmare where information flows from your fitness device to your connected TV and you're bombarded with ads promoting healthier eating (not that unimaginable) -- or worse, where data is freely transferred to your insurance providers' systems, which can now dictate your premiums and discounts based on how fit you are, how regularly you use your connected exercise equipment, and what food you're eating -- and just when we thought getting fit was fun.
Of course, these types of issues will require closer scrutiny and oversight from government agencies. Only last year, the US Food and Drug Administration issued final guidance for developers of healthcare apps, stating it would only focus on apps that turn mobile devices into de facto medical devices -- like, for example, an app that transforms a smartphone into an ECG machine to detect heart problems.
But, as the convergence of mobility, cloud and big data accelerates, there'll be more privacy and safety issues to consider -- and hopefully we consider them before the first big mobile fitness/health information breach.
For now, I'm going to learn to love my Mobile World Congress fitness tracker. It'll never help me be as fit as Lionel Messi (or get anywhere near his sublime level of soccer skills), but it'll perhaps explain why my feet are so sore.
20,000 steps and counting...
Interop Las Vegas, March 31 to April 4, brings together thousands of technology professionals to discover the most current and cutting–edge technology innovations and strategies to drive their organizations' success, including BYOD security, the latest cloud and virtualization technologies, SDN, the Internet of things, and more. Attend educational sessions in eight tracks and visit an Expo Floor more than 350 top vendors. Register with Discount Code MPIWK for $200 off Total Access and Conference Passes. Early Bird Rates end Feb. 21. Find out more about Interop and register now.
Never Miss a Beat: Get a snapshot of the issues affecting the IT industry straight to your inbox.
You May Also Like
---