Predictions Around Blockchain and Data for IT leaders
Predictions Around Blockchain and Data for IT leaders
Blockchain technologies will ignite the era of decentralization, where customers own their data and decide how it is used. IT leaders should start to rethink their strategies.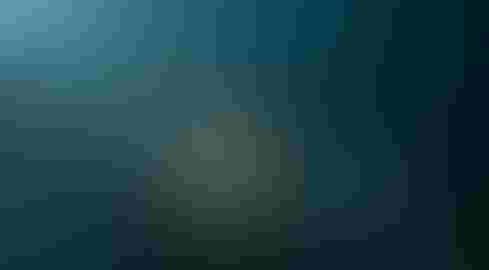 Image: phive2015 - stockadobe.com
Blockchain has introduced alternative methods for tracking and managing customer data. IT leaders need to understand the direction of decentralized technologies -- or risk falling behind.
Scan the latest news: Many tech sector reports mention the misuse of data and the erosion of privacy. Among the disconcerting newsflashes are also new terms such as "surveillance economy," where customers sacrifice data privacy for "free" services. In an effort to combat such erosion, pieces of legislation like the California Consumer Privacy Act give consumers the right to learn what data companies are collecting about them and demand they not sell it. Technology solutions, like advancements in blockchain, are less often discussed but perhaps even more seismic.
As Gartner defines it, "Blockchain is an expanding list of cryptographically signed, irrevocable transactional records shared by all participants in a network." 
Because these time-stamped records are decentralized and immediately duplicated across all participating parties, blockchain is exponentially more difficult to hack. Blockchain is also more transparent: Anyone with access rights can learn about a transactional event at any point in its history.
For businesses, the centralization of customer data poses a risk from a security and single-point-of-failure standpoint. Centralization also represents a restriction on new business models and customer dynamics.
Blockchain -- because it ensures the immutability of records and makes records traceable without the need for a centralized authority -- can introduce alternative methods for tracking and managing specific customer data. This is especially true when the cost of adding data sources, and the increased liabilities that come with it, exceed the benefits. Considering the exponential growth of customer data usage of emerging technologies such as AI and IoT, all of this becomes extremely relevant to customers.
Also, blockchain UX/UI technologies are gaining traction, but remain at an emerging stage. Soon, blockchain UX/UI technologies will engage in a battle, much like the internet standards wars, which led to today's Internet standards.
Gartner's view is that by 2024, customers will use blockchain licenses to secure 30% of their sensitive personal data. Once there, technologies like blockchain UX/UI will benefit both customers and add value for enterprises.
We need "atomic" level interoperability
Many organizations agree on blockchain's potential to revolutionize economic and social behaviors, and ultimately become a foundation of digital society.
But users shouldn't have to worry about picking the right platform or the right smart contract language. They also shouldn't have to worry about the proper system interfaces, nor the right consensus algorithms.
In short: The days of seamless blockchain interoperability at the "atomic" level have yet to arrive.
We also haven't experienced cross-chain functionality, where a smart contract can update multiple blockchain platforms using a single process. We won't see these needed functions going mainstream for at least three years.
The good news is that we areseeing some promising developments that will help move us closer to this end state, with a few precautions to keep in mind. Security and risk management should not be an afterthought in smart contract deployment -- damage done either accidentally (because of code errors) or intentionally (by bad actors) cannot be "undone" since transactions are immutable.
The need for involving competitors
Through the early 2020s, most blockchain solutions include only three elements of a total blockchain solution: distribution, encryption and immutability. Often these offerings focus on creating greater efficiency by streamlining existing processes. Ongoing Gartner blockchain inquiries indicate that most do not include meaningful or productive collaboration with competitors, but rather work closely with established suppliers and partners.
Gartner has identified more than 60 publicly announced blockchain consortium initiatives worldwide that are willing to open participation to others. These consortia include banks, insurers, healthcare organizations, energy and utility companies, transportation and logistics companies, and educational institutions.
Gartner predicts that in 2023, multiple blockchain technical standards will enable mainstream decentralized application and smart contract development and deployment. Because of this, CIOs from organizations exploring blockchain will likely join such consortia to gain knowledge as well as pilot targeted use cases that require the cooperation of several participants during the next few years.
Emerging customer-driven blockchains 
Until the technology matures, enterprises will not select decentralized customer-driven blockchain information as data sources unless there are incentives to do so.
Privacy regulations, such as the EU's GDPR, under which organizations can be fined up to 4% of their annual revenue for law breaches, may be just one of the incentives driving innovation toward decentralized customer records.
Whether they are subject to GDPR or not, organizations can benefit from embracing "privacy by design" -- proactive and preventative measures for processing personal data, such as data minimization, which includes the deletion of inactive or faulty customer data.
Our research recommends leaders should do the following: 
Consider customer-driven blockchains to help reduce friction in the customer journey. When applicable: Support customer-driven alliances to help satisfy increasing customer concerns.

Quantify privacy and security risks, such as fines and cyberattacks on your customer data, to help make the business case for blockchain. Embrace privacy by design. Promote data minimization.

Join at least one blockchain consortium with representation from competitors and other organizations likely to disrupt your industry. Discussing the implications of decentralized customer data.
Blockchain technologies will ignite the era of decentralization, where customers own their data and decide how it is used. IT leaders should rethink their blockchain strategy in anticipation of the rise of the customer regaining control over their data.

Avivah Litan is a Vice President and Distinguished Analyst in Gartner Research. She currently specializes in blockchain research for Gartner and chairs the Gartner Blockchain Research Community. She regularly posts on the Gartner Blog Network.
Never Miss a Beat: Get a snapshot of the issues affecting the IT industry straight to your inbox.
You May Also Like
---