Prepping the Enterprise for the AI Apocalypse
Prepping the Enterprise for the AI Apocalypse
Forget the little pilot project. Enterprises that want to survive the disruptions ahead need to get their tech ready today or expect to be gone in two years.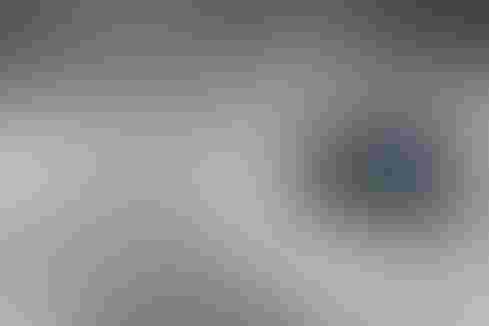 Image: phonlamaiphoto - stock.adobe.com
Are companies around the world headed for an artificial intelligence and automation apocalypse? Maybe. AI is not just coming for your jobs. It may also be coming for your company.
Some of the top companies in the world may be headed for a disaster they may not even see coming unless they start making bold moves to leverage new technologies such as AI and cloud. That's according to Deloitte director and chief cloud strategy officer David Linthicum, who recently spoke with InformationWeek.

David Linthicum
"These are huge impactful things that I don't think a lot of the Global 2000 companies see coming," said Linthicum. "Generally speaking, they don't have their own implementations underway. They may have it on their radar screens. They may be doing some proof of concept. But they are really not leveraging it as much as they can as a force multiplier."
There's a big disconnect. Executives and boards of directors of these companies are enthusiastically aboard the AI and automation bandwagon. But there's a lot of legacy holding back their enterprises.
That means their AI projects are still side projects. These companies are still experimenting. This isn't central to what they do. But it should be if they want to survive.
Linthicum believes that in many cases these companies will need to be pushed into AI, just like they were with the cloud and with the web before that.
"Some of them are going to have to exit the market, just because they won't be able to keep up," he said. "They don't have the agility or the ability. Some of these companies don't have modern infrastructure. They are still dealing with lots of legacy stuff. Lots of things haven't migrated to the cloud. And, while it's not impactful now, it will be in 2020 and 2021."
So where is the disconnect coming from if the executives are embracing the AI vision? Linthicum said it's likely about the amount of work and effort to get from point A to point B.
There are a lot of steps on this journey, according to Linthicum. For instance, how do you go about getting the talent and skill sets you need in-house? How do you migrate to new modernized platforms in the cloud? What's the collection of technologies that need to be put together, and how will you implement that technology in an orderly way?
Enterprises need to create new kinds of infrastructure that can quickly adapt itself to the needs of the organization. Speed is important.
"I think if you ask the CEOs they would say we're not funded to do it. And if you ask the board of directors and CEOs they say we want it to happen," said Linthicum. "So we just get fingers pointing both ways and nothing ends up getting done."
Linthicum is predicting a brand apocalypse in which many of the familiar company names that we see every day are going to just disappear or be sold. He points to the fact that Ford Motor Co. is not building cars anymore -- just trucks and SUVs.
"We need to understand that if we are going to survive in the market we have to react to the disruptors and try to disrupt them before they disrupt you. You have to leverage the technology you need to make that happen."
What do companies need to do to get past the pilot phase or the planning phase and not become a victim of the apocalypse?
"If I were a CEO of some of these larger companies right now, I'd be very adamant about us being a leader in the space," said Linthicum. "Let's do three things well. Let's do an automated factory floor, let's create the ability to track real time inventory, and let's have zero latency in the supply chain."
Customers are expecting a lot more now, and the days of mediocrity are behind us, he said.
Job apocalypse, too?
What about jobs? Linthicum pointed out several places where jobs are likely to disappear as a result of automation and AI. For instance, self-driving cars will likely eliminate a lot of human driver jobs.
"Pretty much everything that is done manually and that can be repeated is something that we can train an AI engine or a robot to do," Linthicum said. "It's typically always going to be cheaper and better and more effective to leverage a robot, even though they are hugely expensive right now."
The jobs that are not at risk are those that require creativity and innovation, or those that are about maintaining the robots and the AI.
Be courageous
That's a lot of change predicted for the next two years. So how do you thrive in that next era?
"The main obstacle is going to be the ability and the money and the courage to go off and do it," said Linthicum. It's one thing to go to a conference and get excited about doing it. But ultimately, he said, it takes a lot of planning and money and the ability to accept a lot of risk.
"You'll see the organizations that survive the brand apocalypse and when you look closely you'll find out that they had some sort of courageous leader who was not only able to define the vision, which is easy to do, but also actually able to define the process to make the vision a reality. That's going to be the secret sauce that makes it."
Never Miss a Beat: Get a snapshot of the issues affecting the IT industry straight to your inbox.
You May Also Like
---