Report: Oracle Patch Turns On $23,000 Upgrade
Report: Oracle Patch Turns On $23,000 Upgrade
Oracle is shipping its Database In-Memory feature with its latest patch, but the expensive option is reportedly turned on by default.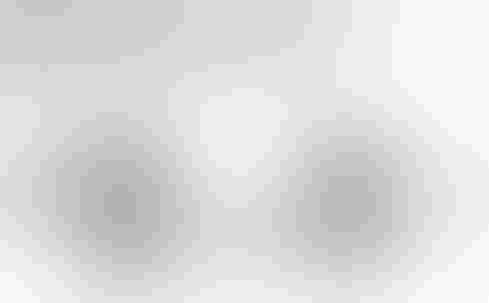 Oracle's Database In-Memory feature certainly has its appeal, but a database expert says the $23,000-per-CPU option is turned on by default in a new software patch.
Oracle on Monday started shipping the 12.1.0.2 release of Oracle Database in what it billed as "the most comprehensive patch set we've ever built." Oracle announced that the release includes the "marquee" Oracle Database In-Memory, but what it doesn't state prominently is that the $23,000-per-CPU option is enabled by default.
Oracle's announcement does make it clear that the In-Memory feature is included in the patch. And if you read the detailed, 130-page release document, it's quite clear that the Oracle Database In-Memory is an extra-cost option. But as The Register reported late Thursday, database expert Kevin Closson has discovered that "the separately licensed In-Memory Option/In-Memory Column Store Feature is enabled by default," as he detailed in a blog post.
[Want more on Oracle's In-Memory feature? Read Oracle In-Memory Option:  6 Key Points.]

The In-Memory feature is hugely desirable in certain use cases because it promises 100-times-faster analytical performance and two-to-four-times faster transactional performance. When the feature was announced in June, Oracle cited dozens of examples of query speeds going from hours or minutes to seconds. And customers including Yahoo, Land O Lakes, Thales Raytheon Systems, Mitsubishi, NetSuite, and others backed up the performance claims. Those gains come at a cost, however, as the option is $23,000 per CPU, according to Oracle's price list.
"Given the crushing cost of this option/feature I expect that its use will be very selective," writes Closson, a current EMC employee and Oracle engineering veteran. "It's for this reason I wanted to draw to people's attention the fact that -- in my assessment -- this option/feature is very easy to use 'accidentally.'  It really should have a default initialization setting that renders the option/feature nascent -- but the reality is quite the opposite."
Oracle has made a habit of adding installing features that are installed by default in patches and management packs without making it clear that they're being installed or that they come with a price, according to Mark Flynn, CEO of the Campaign for Clear Licensing, a new UK-based organization that's championing improvements in software licensing and auditing practices.
"This is an example of Oracle shooting themselves in the foot because they have a fantastic new piece of software, but it's lost in the mire of this shoddy practice, and they come across as a nasty vendor," Flynn told InformationWeek in a phone interview. "They should be communicating with and educating their customers on the change and its implications."
InformationWeek emailed two press contacts at Oracle at 9:30 AM ET (and followed up by phone) with questions about the In-Memory feature and the default installation settings, but the company did not respond in time for its response to be included in this article. We'll post any statements or updates in the comments area below.
IBM, Microsoft, Oracle, and SAP are fighting to become your in-memory technology provider. Do you really need the speed? Get the digital In-Memory Databases issue of InformationWeek today.
Never Miss a Beat: Get a snapshot of the issues affecting the IT industry straight to your inbox.
You May Also Like
---