Self-Service Analytics Are A Necessity
Self-Service Analytics Are A Necessity
Users want answers to burning questions, but IT and the data team can't tackle them all at once. Self-service analytics help organizations triage problem-solving by providing many of the insights business users need.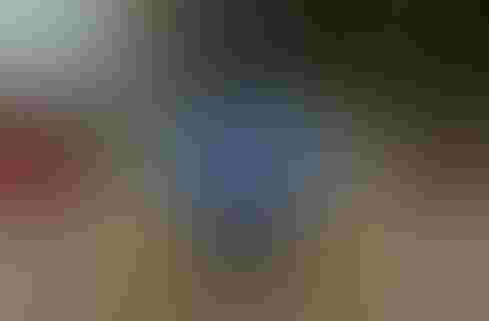 Credit: Shutterstock/MikeCphoto

More Data & Analytics Live at Interop ITX
Lines of business are buying their own analytics solutions because IT is unable to deliver what they need fast enough. If the company has a data team, lines of business can ask for help, but like IT, the data team is faced with address more problems than there are people to solve them.
Smart IT organizations are building a foundation with governance built in. In that way, business users can get access to the data and analytics they need while the company's assets are protected. 
"IT has become more of a facilitator," said Bob Laurent, VP of product marketing for self-service analytics platform provider Alteryx.  "If they're able to give people access to data with the proper guardrails, then they're out of the business of having to do mundane reports week in and week out."
The shift to self-service analytics is happening across industries because organizations are under pressure to do more with their data and do it faster.
Meanwhile, average consumers have come to expect basic self-service analytics from their banks, insurance companies, brokerage firms, credit card companies, apps, and IoT devices. For an increasing number of businesses, self-service analytics is a necessity.
Higher Education Improves Performance
Colleges and universities are using self-service analytics to improve admission rates, enrollment rates, and more.
As an example, the Association of Schools and Programs of Public Health (ASPPH) built a system that allows its members to upload admissions data, graduate data, salary data, and financial data as well as information about their grants and research contracts. ASPPH verifies and validates the information and then makes the data available via dashboards that can be used for analysis.
"We needed to give them a place to enter their data so they weren't burdened with reporting which they have to do every year," said Emily Burke, manager, data analytics at ASPPH. 
More than 100 schools and programs for public health are using the system to analyze their data, monitor trends and compare themselves to peers.  They're also using the system for strategic planning purposes.
"A university will log in and see [their] university's information and create a peer group that's just above them in rankings. That way, they can see what marks they need to hit," said Burke.  "A lot of them are doing that geographically, such as what the application numbers look like in Georgia."
Drive Value from Self-Service Analytics
The value of self-service analytics is measured by two things: the number of active users, and the business value it provides an organization.  Knowing that, a number of vendors are now offering SaaS products that are easy to use, and don't require a lot of training.

Emily Burke
ASPPH built its own system in 2012. At the time, Burke and her team were primarily focused on the system's functionality, but it soon became obvious that usability mattered greatly.
"We built this wonderful tool, we purchased the software we needed, we purchased a Tableau server, and then realized that our members really didn't know how to use it," said Burke. 
Deriving the most value from the system has been a journey for ASPPH, which Burke will explain in detail at Interop during her Data-Driven Decision Making: Empowering Users and Building a Culture of Data session in Las Vegas on Thursday May 18. 
If you're implementing self-service analytics or thinking about it, you'll be able to see a demonstration of the ASPPH system, hear Burke's first-hand experiences, and walk away with practical ideas for empowering your users.
Never Miss a Beat: Get a snapshot of the issues affecting the IT industry straight to your inbox.
You May Also Like
---