Tableau Unveils Enterprise Tools
Tableau Unveils Enterprise Tools
BI vendor Tableau shows off live connection to enterprise cloud apps and promises 4X speedup of database engine to cater to large numbers of users.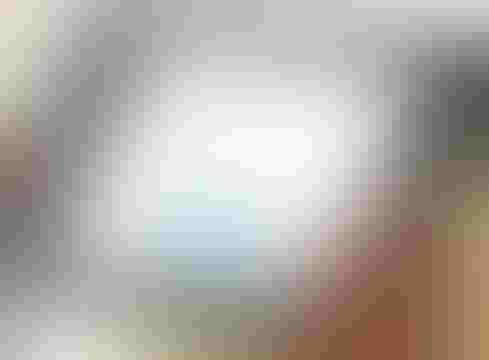 Tableau Software promises a four-time speed increase of its database for faster data visualizations.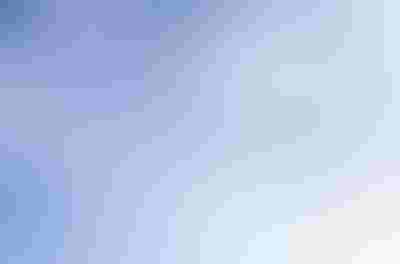 7 Cloud Service Startups To Watch
7 Cloud Service Startups To Watch (Click image for larger view and slideshow.)
Even among its data analyst fans, it's not unusual to hear concerns about how thoroughly data visualization software company Tableau is meeting the demands of enterprise IT departments. Those departments, responsible for large-scale Tableau deployments numbering in the hundreds or thousands of nodes, want tools for central administration, integration, and data governance.
As if to answer these lingering questions, Tableau previewed at its Seattle conference this week a tool aimed squarely at enterprise data management needs. It showed off a "cloud to cloud" feature for making secure, live connections to enterprise cloud applications, such as Salesforce.com. Previously, it was a two-step process for Tableau to consume Salesforce content. 
[Having trouble starting your big data project? Read Big Data: How To Pick Your Platform.]
In addition, Tableau previewed a massive update of its data engine that will bring support of parallel queries on machines with multicore processors, resulting in a 4x speed increase, company executives said.
For its server product, Tableau showed off what it called "persistent query caches," to share computation across all the nodes in the cluster, and so optimize the dashboard experience for large numbers of users.
"I'd say the emphasis on enterprise deployments was more prominent than the usual advance of core visualization technologies," conference attendee Neil Raden, CEO and principal analyst of Hired Brains Research, told InformationWeek in an email. "Overall, a pretty impressive road map."
"We've had a roadmap for how to bring 'analytics at scale' for five years," Daniel Jewett, Tableau's VP product management, told InformationWeek. The perception that Tableau isn't ready for wide-scale enterprise deployments comes not from a lack of technology, but from an entrenched culture, he said. Customers with old-style, "report factory" enterprise softwares in place "don't have a playbook for self-service analytics," he said. 
To address this, Tableau will begin rolling out next quarter Tableau Drive, an implementation methodology and a set of services. Tableau Drive will be offered by Tableau and its partners, Jewett said.
Wells Fargo used Tableau to get a handle on the massively complex click paths on its business banking portal, which provides more than 90 banking services. The analytics team, which started from nothing four years ago, is now studying "quantitative and qualitative data together," said Christine Birtel, SVP of wholesale Internet solutions for customer insights and analytics at Wells Fargo.
Specifically, the group pulls 50 billion rows of weblog data into a multidimensional cube, stored on a Teradata system. The log represents every single action, of every user, for the last 18 months.
"We're tracking the relationship [with a customer] all the way through, understanding the customer experience every step of the way," Birtel said. These insights allow Wells Fargo to intervene when there's a problem or redesign the portal, if necessary. "Having these insights help us determine the root cause of defects, so we can improve."
Birtel also recommended analytics teams think about ways to share their insights beyond the company walls. "Beyond sharing [analytics] internally, think about sharing dashboards externally," Birtel said. Wells Fargo is now offering its customers tailored dashboards, with they can see how their own employees are using the banking portal.
Enabling creativity
The next great phase of computing won't involve "automating the routine" but "unleashing the creative potential of our minds," said Tableau Chairman, CEO and Co-founder Christian Chabot in his Tuesday morning keynote that kicked off the user conference.
Chabot emphasized that Tableau's current and future products will support the creativity of data analysts, whom he repeatedly described to as creative thinkers on par with artists and storytellers. Indeed, many of the forthcoming features in Tableau's software products have been designed around supporting "creative experimentation and fast-prototyping," he said.
Cloud Connect (Sept. 29 to Oct. 2, 2014) brings its "cloud-as–business–enabler" programming to Interop New York for the first time in 2014. The two-day Cloud Connect Summit will give Interop attendees an intensive immersion in how to leverage the cloud to drive innovation and growth for their business. In addition to the Summit, Interop will feature five cloud workshops programmed by Cloud Connect. The Interop Expo will also feature a Cloud Connect Zone showcasing cloud companies' technology solutions. Register with Discount Code MPIWK or $200 off Total Access or Cloud Connect Summit Passes.
Never Miss a Beat: Get a snapshot of the issues affecting the IT industry straight to your inbox.
You May Also Like
---