Using Blockchain to Support Trustworthy Transactions on the IoT
Using Blockchain to Support Trustworthy Transactions on the IoT
Recent computer industry developments set the stage for demonstrations of how blockchain can help to turn Internet of Things networks into trusted environments.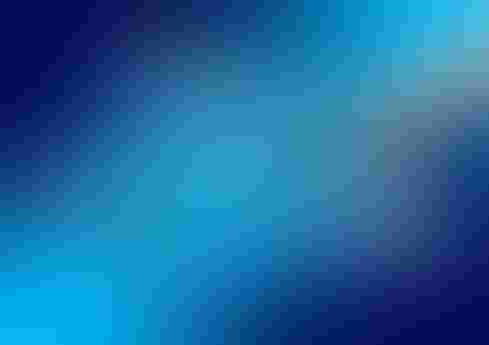 Edge commerce is coming rapidly to our lives. Every time we adopt a new smart, connected product, and use it to buy and sell stuff over the Internet, we're moving more intimately into the edge.
Conversational commerce, Alexa style, is the harbinger of the more pervasive edge-commerce future that awaits us all. As every new Internet of Things device comes online and expands its automation capabilities, our personal edge nodes will take center stage in our lives. Intelligent devices will continuously acquire, configure, restock, refresh, optimize, repair, and otherwise manage every material and virtual facet of our lives. They'll even become pivotal to how we monetize every one of our assets, especially the data, compute, storage, and other resources that form the lifeblood of this new connected economy.
Essentially, the IoT is becoming the world's most pervasive transactional platform. However, it can't fulfill that promise unless it can rely on a radically distributed, federated, and ubiquitous trust infrastructure. Trust is in short supply in today's anything-goes IoT. That's because, more often than not, edge devices communicate with other devices belonging to many different parties, without any pre-established trust relationships among them. Under these circumstances, concerns about confidentiality, privacy, malware, and intellectual property protection come to the forefront. Likewise, lack of robust protections such as two-phase commit, high availability, fault tolerance, and congestion management introduce risks into unregulated edge commerce applications.
Blockchain is a missing piece in today's IoT transactional puzzle. When deployed into edge commerce environments, blockchains can facilitate trusted transactions among IoT nodes on several levels:
Discovery: When used to maintain trading partner profiles, blockchain can reduce the costs of discovering, entering into, and managing buyer/seller relationships in edge-commerce environments. In this way, blockchain can facilitate creation, maintenance, and enforcement of smart contracts for sharing information and transacting business among diverse IoT-mediated parties across one or more federated edge-commerce networks.
Protection: When applied to IoT devices and gateways, blockchain technology can protect data that's acquired, stored, and processed at the node level. It does this by ensuring that all edge data is cryptographically verified and tamperproofed in a distributed hyperledger that is shared by all edge-commerce participants. It can validate the integrity of edge-commerce transactions before accepting them. And it can optionally support encryption of edge-commerce transactional payload data.
Predictability: When deployed into cloud-to-edge environments, blockchain can support automation of complex transactions through smart contracts that are embedded into intelligent agents deployed at every node. Smart contracts are self-executing programs that reside in the blockchain and are protected by the cryptographic techniques applied to all persisted content. They encapsulate business logic and conditions determining when a contract is going to be executed, thereby enabling the transactional buy-sell behavior of IoT devices to be stipulated to a fine degree.
Resilience: When used in conjunction with distributed IoT clouds, blockchain can provide the resilience necessary to keep transactions from failing even when individual edge and gateway nodes become unavailable. Blockchain's peer-to-peer topology provides end-to-end fault tolerance with respect to the data, smart contracts, device metadata, machine learning models, and other logic and artifacts upon which edge-commerce transactions depend.
In a distributed blockchain IoT network, smart contract agents installed in each node might be able to execute transactions in mesh configurations without a central server, thereby adding an extra level of resilience and defense against cyberattacks. Blockchain's decentralized fabric also enables lighter, faster, more reliable, and secure internode communication to speed transactions across edge fabrics.
Governance: When integrated into edge commerce, blockchains maintain an indelible, immutable, and shared record of all transactions. This provides the trusted audit trail necessary for businesses and individuals to buy, sell, broker, and otherwise engage in transactions of all types. It can also provide a shared transactional record for enforcing contractual obligations among parties who transact on edge-commerce networks. It can provide a permanent record for ensuring compliance with community, sectoral, and government mandates. When embedded in each IoT device, smart contract software might be able to log which specific actions are taken at the node level under various conditions, thereby providing additional evidence of compliance.
Monetization: When used as the foundation for cryptocurrencies, blockchains can provide the liquidity necessary to expedite transactions among buyers and sellers who maintain positions in those currencies. In this way, blockchain can boost the ability of IoT-equipped parties to monetize their transactions across edge-network environments.
Online marketplaces will emerge that leverage the power of trusted blockchains in the edge economy. An open ecosystem will emerge where device manufacturers and service providers leverage IoT, blockchain, smart contracts, artificial intelligence, streaming, and cloud computing to automate 24x7 commerce among edge devices that are operating on consumers' behalf. Many of the use cases for these blockchain-based edge commerce environments may involve chatbots and other conversational front-end device interfaces, but many will incorporate edge devices that are partially or entirely autonomous.
In that regard, a new industry initiative is worth noting. Recently, European and South Korean research programs announced a joint three-year project, DECENTER, that is integrating the IoT, AI, smart contracts, and blockchain to support on-demand transactional computing in cloud-to-edge environments. Key features of the DECENTER project, which will be proved out in smart-city and smart-home initiatives in various countries, include:
Embedding of AI algorithms into distributed edge devices;

Use of device- and cloud-resident AI to drive orchestration and provisioning of real-time edge-computing applications and resources across federated environments that span multi-clouds and support multiprotocol IoT communications;

Incorporation of blockchain and smart contracts to enforce secure processing, automated operation, and low-latency edge-to-edge interactions;

Leveraging of distributed sensing and actuation resources by a blockchain-based resource orchestrator to ensure the integrity of smart-contract edge-based transactions;

Provisioning of on-demand access to real-time data for online analysis;

Enforcement of smart contracts as enabled through secure blockchain-based logging, monitoring, and incentivization mechanisms.
In the IoT industry, blockchain proofs of concepts are starting to come to market for business-to-business digital commerce. Here are some noteworthy recent examples:
SAP has partnered with IBM to demonstrate how IoT and blockchain could automate a pharmaceutical supply chain for both tracking and reporting purposes. Combining SAP's Leonardo IoT software platform with IBM's blockchain cloud service, they've built a system to track and manage pharmaceutical supply chains using smart contract rules.

AT&T recently launched edge-to-edge blockchain e-commerce solutions for IoT. It unveiled a suite of AT&T blockchain services that enable the company and its partners to provide secure industry-specific IoT solutions that use blockchain technology from IBM and Microsoft. Leveraging AT&T's global network and IoT capabilities, the new blockchain suite enables automation and monitoring of e-business transactions, while providing additional transparency and accountability to complex supply chains. Targeted initially at such verticals as healthcare, retail, and manufacturing, it supports such processes as supply chain, provenance and logistics.
Clearly, blockchain-facilitated edge commerce is still immature. It will take 2-3 years, at least, for all necessary technological, commercial, regulatory, and other standard practices to coalesce into a new transactional backplane for any-to-any digital commerce.
As the recent industry announcements discussed above indicate, it's likely that established enterprise IT solution providers will make the first move into this new arena, leveraging their IoT, blockchain, streaming, and cloud computing solutions to build industry-specific edge-commerce platforms and provided templates for their professional services teams and partners to address specific client requirements.
What's for sure is that the role of blockchain as an edge-to-edge IoT trust infrastructure will continue to expand in digital commerce.
Never Miss a Beat: Get a snapshot of the issues affecting the IT industry straight to your inbox.
You May Also Like
---