Why IT Costs Keep Rising (and How to Resist the Climb)
Why IT Costs Keep Rising (and How to Resist the Climb)
It will take a multi-pronged approach for IT organizations to stop the escalation of IT costs.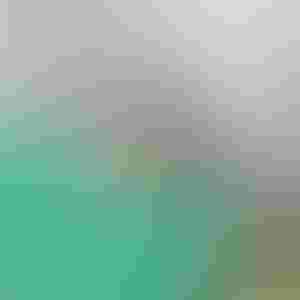 IT departments have gone through several fundamental changes over the past couple of decades. Today's technology seems space-aged compared to what was available just 10 years ago, and IT professionals everywhere are just trying to keep up.
Many businesses are seeing their IT expenses, or costs, rise. They're being forced to invest more in their technological infrastructure and, in many cases, the growing demand of superior technology is driving budgets through the roof. IT costs are expected to maintain this upward trajectory for years to come, and for businesses with already-tight budgets, this seems like an insurmountable challenge.
So why is it that IT costs keep climbing, and what can you do to resist those increases?
These are some of the most important factors influencing the steady rise of IT costs:
Personal devices. Mobile devices are quickly taking over the IT landscape. Employees are relying on more than a stationary desktop work computer to handle their tasks, often juggling multiple laptops, tablets, and smartphones, and blending personal and professional equipment to get their jobs done. This isn't inherently problematic; in fact, it could save employers money by foregoing the need to purchase new equipment for every employee. However, it introduces complexity and security risks into an already complex and vulnerable system, and gives IT workers more headaches when it comes to solving problems and ensuring compatibility.

Network complexity. We're seeing more points of connectivity within our networks. More people are tapping into networks from more locations, and we're relying on more interconnected devices, especially with the dawn of the Internet-of-Things. Even a small hiccup, from a single device, could disrupt this network, and there are more devices to manage; this means you'll require more IT help (and better IT talent).

Data volume. It's believed that businesses spent a collective $57 billion on big data technology in 2017. In 2018, that figure is expected to grow considerably. Big data is in, and many businesses are clamoring to adopt better data gathering and analysis strategies just to keep up with the competition. Gathering, storing, protecting, and analyzing big data requires extensive resources and support, so the more data your company gathers, the more you're going to spend on it.
How to low the creep
So what can you do to fight against the increase of tech costs? Here are four steps you can take:
Automate IT functions. You can start by automating as many IT functions as you can. Investing in automation software may cost some money upfront, but it will be far less expensive than hiring someone new to handle the  same responsibilities. For example, you can use change management software to automate configuration changes, rather than submitting everything for manual review and progression.

Train your staff members. You can also turn your individual staff members into peripheral IT professionals; rather than hiring a specialized subset of workers who focus exclusively on IT, you'll spend time training your existing staff to handle some IT responsibilities on their own. Your workers will become more skilled, and you'll spend less money.

Outsource the work. Many businesses are finding that it is easier to outsource their IT work than to maintain everything in-house. IT firms and organizations specialize in providing IT services, so they tend to have a higher level of expertise, and can do things more efficiently.

Invest in your tech. If you want your budget to be successful, you can't keep funneling it to routine maintenance and chore-like tasks. It may seem counterintuitive to save money on IT by investing more money in better technology, but that's exactly what you have to do. In the tech world, you get what you pay for, and paying for the least expensive option will usually leave you with more problems than you started with.
There's not a whole lot you can do about the steady rise of IT costs; technology is going to become more and more complicated, and demand is going to keep increasing. Ultimately, this is a good thing, since better technology means you can accomplish more as a business. You can however, make sure your organization is doing a better job of stewarding the resources you've been given and make more efficient use of the IT expenses that you decide to take on.
Larry Alton is an independent business consultant specializing in tech, social media trends, business, and entrepreneurship. Follow him on Twitter and LinkedIn.
Never Miss a Beat: Get a snapshot of the issues affecting the IT industry straight to your inbox.
You May Also Like
---