Research by Allied Market Research estimates the DevOps market will reach $9.4 billion by 2023. With cloud services expected to grow to $266.4 billion in 2020 alone, the continued overlap of DevOps and the cloud seems obvious. Of course, like every part of the tech world, the success of this overlap is driven by innovation. Here are five areas of innovation to keep an eye on in 2020.
1. Serverless architecture
According to research by technavio, the market share for serverless computing is expected to grow by $9.16 billion by 2023. Serverless options, or Functions as a Service (FaaS), are currently offered by all major cloud providers. These services can enable DevOps teams to further speed deployment, increase scalability, and improve user experience. At the same time, teams can decrease or eliminate infrastructure maintenance and costs.
Many CI/CD pipelines already take advantage of these services and that number will only increase. Particularly since there is growing support from tooling services, such as GitLab and Knative. Knative enables teams to build, deploy, and manage serverless workloads in Kubernetes. This combo can help DevOps teams access the benefits of both serverless and containers without sacrifice.
2. Cloud-native pipelines
Oracle predicts 80% of enterprise workloads will reside in the cloud by 2025. This growth is supported by continued adoption of microservices and containers. When DevOps teams transition tools and services to the cloud it is often done via containers or other cloud-native technologies. It is natural then, that as new pipeline tools are developed, tools will naturally prioritize cloud-nativity and make use of Infrastructure as Code (IaC) models.
Another factor supporting cloud-nativity is a growing focus on the use of container registry services. Registries enable DevOps teams to store container image repositories along with associated indexes, API paths, and access control policies. This enables more secure management of container images and facilitates easier and more reliable sharing across teams. Registries can help eliminate the barriers created by growing concern for container security.
3. Multi and hybrid-cloud deployments
The Rightscale 2019 State of the Cloud report found that 84% of enterprises surveyed are using either a hybrid or multi-cloud strategy. These strategies indicate an increase in products targeting hybrid and multi-cloud markets and a continuing demand for in-house development.
DevOps teams can take advantage of multi-cloud systems to ensure products truly are vendor agnostic and test compatibility across systems. However, teams are also likely to be challenged by a need to develop more robust monitoring and visibility tools.
A possible solution is the development of standardized monitoring pipelines. These pipelines could aggregate and automate much of the monitoring process and eliminate the need for piecemeal solutions.
4. Service meshes
Use of service meshes is starting to ramp up and is influencing the efficiency and performance of existing container deployments. One of the barriers to cloud development has been concerns over the security and manageability of microservices. Service meshes can minimize these concerns by providing greater resilience, visibility, and access control in deployments. A service mesh is an infrastructure layer that oversees service to service communications.
Kubernetes is currently the primary focus of service mesh providers. However, meshes can and will be applied to other use cases as the technology matures. Meshes simplify traceability, which is currently needed for highly complex, microservice-oriented environments. With greater visibility and control, DevOps teams can more effectively test and deploy services without fear of downtime. There is also potential for meshes to provide greater integration across pipeline tools, enabling easier automation and greater consistency.
5. DataOps
DataOps is the adoption of DevOps principles by the data industry and data science professionals. Although still a nascent field, it has potential to greatly improve the efficiency of data processing and analysis. DataOps also provides opportunities for DevOps teams to more smoothly integrate data insights into development practices and projects.
Currently, the data industry suffers from high error rates, lack of automated testing, and slow deployment times. The integration of DevOps can provide version control, standardized monitoring and measurement, and collaborative tools for faster release. Additionally, much data and data analysis are already happening in the cloud. It makes sense then, that the cloud-native tooling and strategies of DevOps can provide opportunities for growth.
Conclusion
DevOps has become the standard for many organizations due to its flexibility, speed, and efficiency. These traits both support cloud growth and are facilitated by it. Due to this, DevOps and cloud services will continue to grow more entwined and teams will continue to innovate new ways of adapting cloud services to their benefit. It is impossible to know what the future will bring for DevOps in the cloud, but the areas highlighted here are sure to play a role.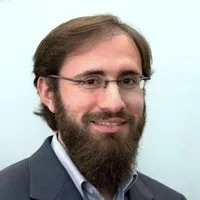 Gilad David Maayan is a technology writer who has worked with over 150 technology companies including SAP, Samsung NEXT, NetApp and Imperva, producing technical and thought leadership content that elucidates technical solutions for developers and IT leadership.