Compuware started selling software for mainframes more than 40 years ago. After years of expanding their efforts into software for other systems, the company has refocused on software for mainframe systems. And Chris O'Malley, Compuware's chairman and CEO, says that the big opportunities are in big iron.
O'Malley's vision of the mainframe software has a lot of extremely un-mainframe parts and pieces. He's very open about the reasons for leaving much of mainframe software's legacy behind.
"The mainframe can't just come into the digital economy with pixie dust. We had to re-invent every aspect of the company," O'Malley said in a telephone interview with InformationWeek.
Within the re-invented mainframe market, O'Malley sees some very simple reasons for optimism.
"There's no cloud derivative that can be used to replace the mainframe; the IP on mainframes makes companies dependent on the mainframe for the next 10 years or more," he said. And he doesn't see the mainframe as a museum piece stuck in a huge glass case as part of "bimodal IT."
Making Mainframes Modern
"Bi-modal IT doesn't make sense," O'Malley said. "This is like hiring Dr. Kevorkian to be your family physician. A house divided against itself doesn't allow you to win," O'Malley said, explaining, "Executives need to see that they need one process, one culture, and not two."
That it's important for mainframe developers to look forward and not focus on history.
"We're not just maintainers, or morticians, we have to be inventors," O'Malley said. "The toolsets have to transition and transcend the platforms. We have to let the programmers do their magic and work on the mainframe as well as other platforms."
For O'Malley, allowing programmers to "do their magic" means changing two critical aspects of mainframe development: Programming tools for mainframe developers need to look like the programming tools for other platforms; and waterfall development methodologies must be replaced by agile discipline.
On the tools front, O'Malley is blunt.
"We have to make the mainframe look like other platforms -- the old green screen isn't working any more," he said. In this he echoed what a growing number of IT managers are saying: If a company wants to attract the best talent among younger programmers, it can't offer them nothing more than 1980s-era interfaces for their development work.
Programmers today expect to see visual interfaces and highly integrated environments at their desks. Without them, they're likely to look for a desk in another organization.
The new development tools should be deployed as part of an agile development discipline, O'Malley said.
"You can't innovate with waterfall -- it's impossible. You can't have two systems -- it's got to be all agile," he said. It's not as simple as just changing processes, though. "But you have to give them the right tools. People don't wake up and say, 'I want to work in the IT department of an old-line company and use crappy tools.' These are the people who are going to re-invent your company. You have to give them the tools," O'Malley said.
Changing The Culture
O'Malley warmed to the topic of re-invention and used his experience at Compuware as an example.
"There's a co-dependency that exists. The culture is always the hardest part," O'Malley said. "We went from 40 years of waterfall to re-training everyone in Agile in 3 days, and burning all the boats."
[Read more about agile development.]
O'Malley saw that the radical change process was necessary because of the sheer magnitude of the change. "The gravity against change is huge. The culture is the hardest part and the biggest problem for executives. CIOs aren't transformative and they have to be. They're more of technologists than inspiring leaders, and they have to change things dramatically," O'Malley said.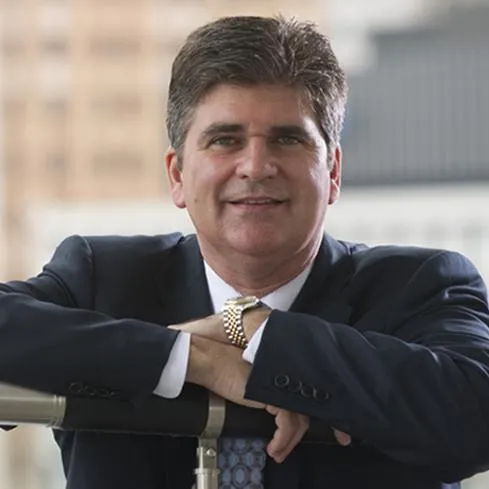 Cultural change is hard, O'Malley said, because team members will always come up with a "rational" reason that their particular area can't change, even if they see the necessity of change for the rest of the organization. He said:
I talk about going through the changes and having the 7th employee of Compuware coming in and telling me that the changes in everything else was great, but agile was crazy for development. He saw it as going back in time to the wild west. He was lying to himself by putting a cloak of rationality around the cynical person he had become. We have to do what's required, not just best efforts.
O'Malley says that the software development group should be the engine of change for the entire organization.
"You used to think that sales people were the folks who were going to change your company, but it's your devops people who will transform the company," he said. The payoff for doing it right can be huge. "When you build a culture of agile it's amazing how quickly things can be done."