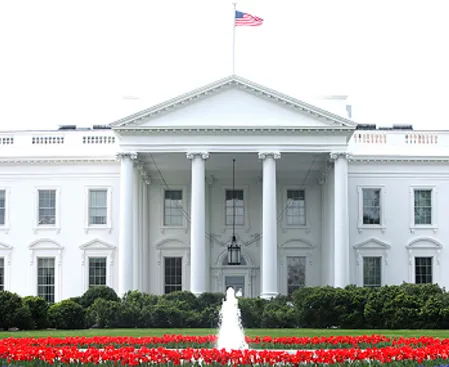 Where 2016 US Presidential Contenders Stand On Tech Issues
(Click image for larger view and slideshow.)
A leading indicator of economic sentiment in the technology sector swung into the negative zone at the end of 2015. The question now is whether that late-year pessimism will be borne out by a tech downturn.
For the past five years, San Francisco-based growth equity firm Mainsail Partners has surveyed entrepreneurs and senior executives at companies that have taken no previous capital from venture capital firms, private equity firms, or other institutional investors. Mainsail calls such organizations "bootstrapped," meaning they're living off their wits and current cash flow, rather than the largess of investors. Such organizations are particularly sensitive to shifts in the wind that might presage an economic slowdown.
Mainsail conducted its latest Bootstrapped Sentiment Survey Dec. 8-28, 2015, and received 417 responses from business owners and executives. The survey focuses on companies with an emphasis on software, technology-enabled services, and healthcare.
[ Craving a taste of the entrepreneurial life? Better read 10 Signs That You're Not Cut Out To Work At A Startup. ]
Only 43% of respondents said they expected the economy to be better in 2016 than it had been in 2015. This was a marked shift in sentiment from previous surveys. In the 2014 survey, 60% of respondents said they expected the economy to get better in the year ahead, while 54% said the same in the 2013 survey.
Before you panic, it's worth noting that only 15% of respondents to the 2015 survey said they expect the economy to get worse, while 42% said they expect things to remain the same this year.
That said, "this is a generally optimistic group," said Jason Payne, the co-founder and managing partner of Mainsail, in an interview with InformationWeek. So, the fact that more survey respondents are not bullish on the 2016 economy is worth noting.
Still, it's not a complete surprise, given the economic climate immediately preceding the 2015 survey. The Dow Jones Industrial Average and other stock market indexes had taken a plunge in September 2015. These indexes recovered somewhat, but as markets bounced around in November and December, it was clear that they weren't headed up very far any time soon.
Bootstrapped entrepreneurs are "dedicated to building up their businesses," said Payne, which means survey respondents have an increased sense of caution on the uncertainty in the economy, and are also reactive to upturns. For example, when the survey launched in 2011, it was at a time when investors and stock markets were starting to regain confidence from the 2008-2009 mortgage crisis. According to Payne, it's not surprising that respondents have registered increasing confidence in surveys conducted since then.
Beyond their economic outlook, the 2015 respondents were asked to identify their investment priorities for the year ahead, as well as the challenges they face in expanding their businesses.
The 2015 respondents were in line with past survey respondents in identifying one important area of investment: product improvement. More than half of respondents (56%) reported that product development is a top investment priority in 2016. That's because most of the executives surveyed work at young companies for which products generate a viable and crucial cash flow. "They've built themselves up by having a product that customers were willing to purchase," Payne said.

When it comes to investing in hiring, though, only 32% of respondents to the 2015 survey cited that as a priority, compared with 39% in 2014. According to Payne, this could indicate that by December 2015 respondents had acquired most of the hires they sought, or it could show that they were starting to scale back their hiring plans.
Survey respondents were also asked to identify the top challenges they faced in expanding their business in the year ahead. Here, too, finding good people to hire was cited as a challenge by only 44% of respondents in the 2015 survey, compared with 57% in 2014.
Most notably, sales and marketing execution -- which had not been mentioned by previous survey respondents -- was cited as a top business challenge by 60% of the 2015 survey respondents. According to Mainsail, "This is consistent with the experience Mainsail has had investing in bootstrapped companies. Creating a repeatable and scalable sales and marketing process is the single greatest area of opportunity at most companies that have funded their own growth."
Part of the concern in sales and marketing is rooted in uncertainty over the future of tried-and-true means of reaching customers. For example, traditional paid advertising has been in decline over many years and was listed as a valuable avenue by only 8% of respondents. Yet, a similarly low 9% of respondents cited social media as a reliable source of qualified leads.
"For the last few years, social media was the new shiny object. There's been large investments in trying to capitalize on it," said Payne. But the survey results indicate that those whose companies live or die by their immediate product sales find "the feedback loop has been somewhat elusive," he said. The best sources for qualified leads, according to survey respondents, were referrals, partner channels, tradeshows/conferences, and sales teams.
The 14-year-old Mainsail Partners invests in companies after they've made it to $5 million or $10 million in sales on their own.
Rising stars wanted. Are you an IT professional under age 30 who's making a major contribution to the field? Do you know someone who fits that description? Submit your entry now for InformationWeek's Pearl Award. Full details and a submission form can be found here.