People love animals. And animals, unfortunately, get sick. Those two facts are why Ceva Animal Health, based in Libourne, France, can sell more than three-quarters of a billion euros worth of pharmaceutical products for animals every year. In order to keep up with business needs, company CIO Francois Tricot is embracing a cloud-first approach to applications.
With the technological needs of 3,500 employees around the world under his watch, Tricot has become a fan of options that will help everyone do their jobs with the least difficulty. "I'm a champion of cloud. I have 10 to 15 [cloud] technologies in IT," he told InformationWeek during an interview conducted via Skype.
He was careful to point out, though, that cloud technologies cannot be a solution for every computing problem he faces -- particularly when it comes to meeting regulations governing its business in each of the more than 42 countries in which it operates.
Ceva's products are used for agricultural and companion animals, with the largest markets existing in France, Brazil, and the US. Software, developed by teams led by Tricot, is designed to ensure that Ceva's global operations stay on track -- and on the right side of pharmaceutical law.
Create a culture where technology advances truly empower your business. Attend the Leadership Track at Interop Las Vegas, May 2-6. Register now!
Government regulation is a key part of professional life for anyone in a medical or pharmaceutical business -- even if the products are for animals, not humans. Tricot said that regulations make complete adoption of cloud services impossible.
"Cloud software is not really compliant with the rules in general terms," he said. "Some dedicated software or clouds can be, but in general they are not. In one example, you have to put the number of the server you're running [on a compliance form] and that's not possible in the cloud."
The Other 90%
Fortunately for Tricot's cloud ambitions, he estimates that only about 10% of Ceva's IT operations are taken up with regulated activities.
For the other 90%, Tricot looks first to the cloud. He said that there are two overriding reasons why cloud technology makes sense for his organization.
The first reason has to do with staffing a global enterprise. For each application you host, you must have the technical competency to support the application and its underlying hardware. "If you're in one country then the operations are OK, but if you're worldwide you have to have seven people for each technology to operate 24 x 7, Tricot said. He noted that more than half of Ceva's 60-odd IT employes are located in the company's headquarters in Libourne, with large IT groups in US and Brazil as well.
The second reason Tricot depends on the cloud is speed. He pointed out that almost all cloud service providers have dashboards that allow new instances to be set up very quickly and in a highly standardized manner. "I have a team called 'Quick Apps,' where the commitment is to set up an app within one week. They have to produce an application anywhere in the world within one week or one month, depending on the size," he said.
After the application is set up and running properly, the team transfers maintenance to local users.
A Primary Cloud Platform
Tricot said he likes to use QuickBase as a primary cloud platform because his teams can use the low-code approach for rapid application development. "Quickbase is more or less code-less and it makes a big difference. There's also the possibility for me to give the maintenance to the business unit, and sometimes the building of the application as well," he said.
Tricot cited an example of a Ceva group director who happened to be an engineer. Tricot gave him access to QuickBase over a weekend, and the director came back with a personalized application in hand, and a strong preference for continuing to do his own app support.
One of the side effects of providing a cloud platform for rapid application development and deployment is that fewer business units feel that they need to circumvent IT in order to get things done. "Without putting in any policy, I have reduced shadow IT," Tricot said. "There aren't the big cloud databases or Excel files with macros in the company. I didn't say that they couldn't use things, but we found solutions for them."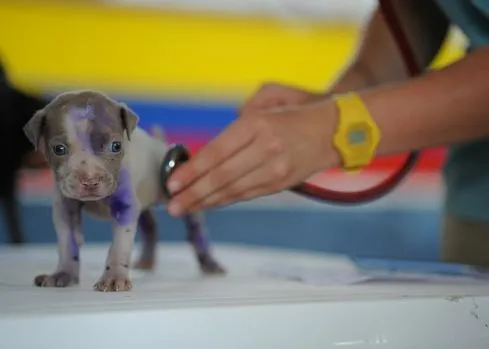 Even with the technology in place, though, Tricot had to provide leadership to make sure that units around the world were aware of the possibilities. "It's important to do the internal marketing for what you do. We have an internal app store where people can see whether we've already solved a similar problem for someone else. it's nice, with pictures, and available to everyone in the company," Tricot said.
Ceva is growing rapidly through acquisitions as well as organic growth. Tricot expects the cloud will allow IT to grow with the company. "When you integrate a lot of new companies -- three to five per year -- you can't sell a Ceva computer to them, you let them use what they have," he said. "The cloud solution is available to everyone. I'm lazy and I like the efficient solution."