Even before the onset of COVID-19, customer expectations had been on the rise. Success requires delivering a distinctive customer experience at scale, and technology plays a central role in that delivery. With social distancing and economic upheaval likely driving durable changes to customer behavior, we expect these trends to accelerate. In this environment, the role of the CIO is becoming ever-more important in creating experiences that drive long-term market success.
Given these pressures, there are key technology programs that CIOs should spearhead, and key investments leading firms are making in their teams. Responding to novel customer demands and capturing revenue in a turbulent commercial environment requires delivering leading digital capabilities in an adaptive way, and CIOs should continue to elevate their teams and ways of working to succeed. By taking these steps, winning organizations can emerge from the crisis in better near-term financial health and on a better long-term footing than those that don't.
The move to experiential sales and critical technology programs
The preferences, behaviors, and expectations of enterprise technology customers are changing. Many buyers are shifting from being product and solution-focused to seeking value-laden experiences from start to finish -- from identifying a problem, learning about solutions, to choosing a configuration and vendor, making the purchase, and finally using the product and realizing its value. In addition, they want sales interactions personalized to their needs and made easier through digital channels.
To outpace competitors, CIOs should consider the following investments:
Connected data strategy: Centralize data from disparate sources to form a singular view of clients. Combining external data from third parties and industry databases with your internal sales and marketing data will help drive shared insights, such as changing buying patterns and emerging areas of opportunity .
Analytics engine: Apply analytics toolsets to centralized data to better target customers and prospects and address them with more personalized and accretive messaging.
Client experience applications: Deliver tools for customers to interact with the enterprise in a virtual way, helping them solve business problems during and after the sales process and engraining the organization in customers' ways of working.
Virtual selling: Equip sales teams to interact with customers across teams and channels in ways familiar to distributed omni-channel contact centers but novel to most B2B organizations.
Requirements for successful execution
Success is not guaranteed by these investments alone. Many technology firms have made significant financial investments, only to see their efforts stymied by a lack of alignment across the executive team and engagement between IT and business professionals.
To help avoid the pitfalls of historical transformation efforts, CIOs should advance these strategies by embedding them at all levels of the organization throughout the execution. We believe winning firms will do the following:
Formulate a common strategy for which marketing and sales leaders share accountability for outcomes: align on the most attractive market opportunities, how your team will compete to win, and the shared roles and KPIs of marketing and sales teams.
Empower business-side product owners and executive champions with sufficient seniority, time, and accountability to be deeply engrained in IT efforts: ensure that salespeople and marketers are accountable for the design and quality of the tools that they use.
Establish clear KPIs that align to behaviors that are going to be supported by new technology: be specific about how new technology will help the team deliver a distinctive experience at scale, and how ROI will be measured.
Invest in the right IT talent with sufficient business fluency, experience, and ongoing interactions with marketing and sales teams to credibly formulate technology strategies that meet business needs.
Embracing nimble execution
CIOs can support their IT strategy by leveraging a test, learn, and refine approach to enable rapid change. This encompasses the following three steps:
Creating an evergreen roadmap: CIOs should invest in an annual process to reaffirm and recalibrate the digital investments required for success, with clear operating committee-level alignment and approval.
Establishing clear near-term goals and a management reporting process: automate reporting of expense, progress, delivery, and ROI based on agreed KPIs from initial strategic planning.
Establishing a transformation management office to communicate strategy and drive ongoing change and adoption of newly developed capabilities, rather than imposing those demands on others' full-time jobs.
Leading an organization through this level of transformation will likely be impossible for the CIO without the right relationships in all departments of the organization. The CIO should continually adapt to support the wider business objectives through technology strategy. The correct investments in digital technology paired with successful execution is critical for success and necessary for survival, now more than ever. Last, the present crisis can make successful development of new digital capabilities all the more important for capturing opportunities and realizing business growth in the months to come.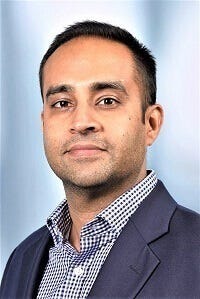 Harry H. Datwani, principal at Deloitte Consulting LLP, brings 17 years of sales and sales transformation consulting experience to his clients, who represent a range of industries including technology, media, financial services and business services. He focuses on aligning sales strategy, process, operations and digital technology to drive growth and optimize returns on sales investments. He has a depth of experience in sales process design, sales compensation, customer experience and digital enablement tools.