VP of digital IT helped drive the Agile surge. Now, Eason says, business units are assigning more senior people to that product owner role, as they realize that these small Agile teams are entirely responsible for delivering the end software product.
CIO Alexander has two main takeaways from Capital One's transition to Agile. One, IT leaders didn't build a lot of slack time into production schedules for people to learn Agile techniques. "Teams figured it out quickly and figured out quickly how to deliver," he says. Two, once Agile use hit a critical mass, people rushed to get on an Agile team, viewing those teams as the future of Capital One.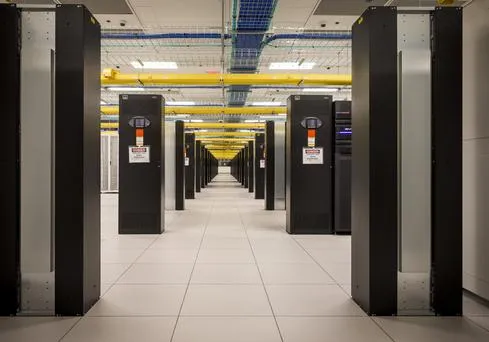 $150 million datacenter investment.
Another board-level technology decision was Capital One's more than $150 million investment in a new datacenter outside Richmond, which CEO Fairbank christened last month in a ceremony with Virginia Gov. Terry McAuliffe.
Capital One had been using datacenters run by third parties. But what's the point of developing software faster if it takes weeks or months to deploy it to customers? The cost savings from outsourcing often are calculated by analyzing unit costs, Alexander says, but "you have to look at the productivity of the whole end-to-end system and what you get out of it." On that basis, insourcing will be the lower cost, he says.
Eason points to testing and integration as an area ripe for improvement. Eighteen months ago it took 15 days to test whether a new application was properly integrated with existing infrastructure. By doing more of that testing in increments, during development, it's down to three to five days. The goal is to tack only one day for testing onto a completed app dev project.
Online banking customers, of course, don't give a whit about testing times or other internal measures; they just want intuitive apps rich with useful, innovative features. For example, Capital One developed a Purchase Eraser feature that lets customers buy plane tickets or hotel stays with a credit card and then, within 90 days, pay for those purchases with reward miles instead. Through its acquisition of Sail, a payments company, Capital One launched Spark Pay, which lets small businesses process payments with a mobile device. In November, Capital One launched SureSwipe, which replaces passwords on its iPhone app with a pattern customers trace over a screen of dots.
Were such innovations worth hiring thousands of IT pros, training 600 Agile teams, and building a $150 million datacenter? Customers will vote with their clicks and their taps.
Trying to meet today's business technology needs with yesterday's IT organizational structure is like driving a Model T at the Indy 500. Time for a reset. Read our Transformative CIOs Organize For Success report today. (Free registration required.)