'We Really Don't Know Clouds At All'
'We Really Don't Know Clouds At All'
Just how quickly are enterprises moving workloads to the cloud? InformationWeek is searching for the answer.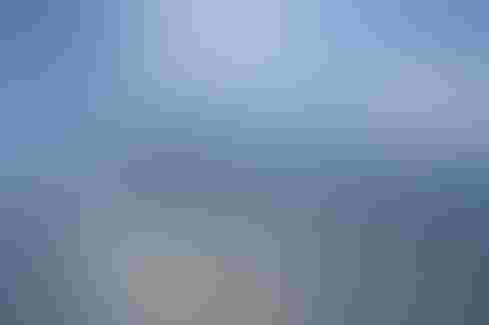 When we were kids we would lie on our backs in a hayfield -- maybe even with pieces of straw hanging from our mouths -- and stare at clouds. Our minds would shift back and forth, one minute imagining what shapes those clouds were forming, and the next minute wondering what clouds were made of.
Singers Joni Mitchell and Judy Collins must have done the same thing at one time, as reflected in the lovely classic Both Sides Now.
We know that clouds aren't "angels' hair" or "ice cream castles in the air." They are pretty much just vaporous, shapeless messes, fog, as we see when our jetliner takes off on an overcast day or a cloud envelopes a mountaintop.
So it isn't surprising that when we discuss the adoption of a different type of cloud -- of course, cloud computing -- that our picture of how businesses are moving to the cloud is really just a vaporous, shapeless mess of fog. One research firm, perhaps working with a cloud vendor, will say that 75% of computing is now done in the cloud. Another, probably working for a more traditional data center supplier, says adoption stands at only 25%. You might wonder whether you are ahead of the curve or trailing your peers.
In search of the truth, InformationWeek is asking IT professionals to share their views on the state of cloud adoption. Our current Flash Poll Just How Cloudy Is It? is one way to bring the cloud picture into focus. We invite readers to share their estimate of what percentage of their organization's computing workload is handled by the cloud.
Maybe you just have a couple of standalone SaaS-based apps with everything else running in your data center. Or, maybe you have shipped everything off to the cloud and turned the old data center into an employee lounge. Maybe you're somewhere in between. We'd like to know.
After a few days of voting, the early results show that cloud adoption rates are all over the map. There are roughly as many voters are 100% in the cloud as there are at "zero, and plenty at stages in between.
Please cast your vote to see how your organization compares with others and to help to provide a bit more shape to the cloud adoption picture. As always, we welcome your comments on why your organization is where it is with cloud-based technology.
Never Miss a Beat: Get a snapshot of the issues affecting the IT industry straight to your inbox.
You May Also Like
---