3 Ways IT Leaders Can Deliver Business Transformation
3 Ways IT Leaders Can Deliver Business Transformation
As the world of technology continues to change at a rapid pace, so do the roles and responsibilities of IT leaders.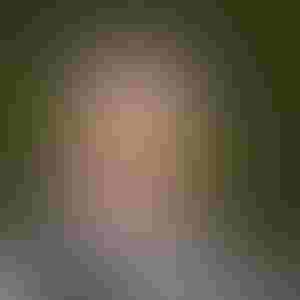 We have been witnessing a significant evolution in IT as the department transforms from serving as a siloed entity to one that deploys technology in essentially every function within every business. Much of this change is due to the influx of collaboration tools, Everything as a Service (XaaS) and hybrid technologies that have been shifting the priorities of IT leaders to instead focus on propelling interdepartmental transformation and growth.
From customer relationship management tools and marketing automation platforms to contact center suites comprised of SMS text and online chat options, there is a myriad of technologies available for today's department leaders to embrace so they can drive greater efficiency and ensure better outcomes. IT plays a crucial function in advising the strategy behind implementing these technologies and, in turn, can increase their influence within the organization when done effectively.
Here are three ways IT leaders can help deliver transformation across their organizations.
1. Encourage efficiency
IT is uniquely positioned to recommend and then strategize how to deploy technology for productivity gains. From implementing collaboration platforms and motivating team members to work more effectively together to deploying contact center tools for improved customer experience, IT must endorse technology that drives progress for everyone—from internal stakeholders to end users.
Takeaway: IT leaders must proactively reach out to each department to identify and support their technology needs to enable a better way to do their jobs—and improve the result for customers. There are next-gen options to improve efficiency such as internal collaboration and contact center tools like Spark and SMS text or online chat and WebEx to bridge the gap among global employees.

2. Bolster security
Security is no longer an IT concern; it is a fundamental business imperative.
Consider this data point: Symantec notes that one in every 131 emails contains malware, the highest rate in five years. Since most of us live in our (overflowing) inbox, that is a scary reality. Whether it is recommending better encryption tools for external emailing or suggesting a layered security approach for the organization, IT leaders must use all facets of security — awareness, training, and technology — to boost defenses throughout the business.
Takeaway: Security touches every transaction of business operations, making it paramount that businesses — and IT — operate with a security-first mindset. IoT, mobile devices, and the proliferation of threats (ransomware, phishing, and bots) can be a perfect storm for a security disaster. IT leaders and designated security teams must build with privacy, defense of networks and operations, as well as with information governance in mind and consistently revisit operational policies and security technologies.
3. Propel strategic growth
As the business world accelerates its migration toward the cloud and different models for technology consumption — public, private or hybrid — IT leaders must ensure the business can consume cloud capabilities. Deciding what to store and where can be perplexing for leaders throughout the organization. IT leaders need to be the strategic advisors who have a firm grasp on best practices for storage and consumption so they can increase their relevance within the organization.
Takeaway: Storing information and applications on the right type of cloud solution delivers improved user experiences, more secure information management practices and more agile backup/recovery capabilities. Simultaneously, an organization can achieve faster business outcomes thanks to the speed and agility of cloud computing. IT leaders must be constantly vigilant about migrating applications and information to the cloud to help ease the transition and avoid any potential downtime.
As the world of technology continues to change at a rapid pace, so do the roles and responsibilities of IT leaders. Think about what you are doing to drive transformation within your own company.
Scott Moody is vice president of IT for Carousel Industries.
Never Miss a Beat: Get a snapshot of the issues affecting the IT industry straight to your inbox.
You May Also Like
---